Live updates
A village in Wiltshire that was deserted 70 years ago has its first new residents; a colony of bees.
Beekeeper Chris Wilks is trying to breed a native British strain of black bee at Imber on Salisbury Plain.
Most bees in Britain were introduced from abroad after a disease nearly wiped native ones out.
The Wiltshire grassland is a perfect environment for black variety.
Advertisement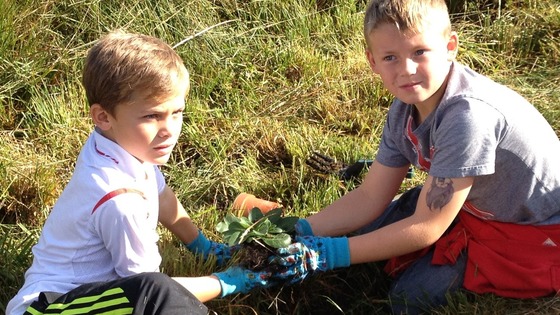 Bumblebees - which have been in decline in recent years - were given a helping hand today when children from Catcott Primary school near Bridgwater took to the Somerset Levels, trowels in hand, to plant their favourite flowers.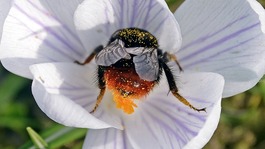 Bees Suffering From Wet
The West Country's bee population is under threat from the effects of the wet summer.
The government's National Bee Unit has advised beekeepers of a starvation risk and is encouraging them to leave out emergency supplies of sugar and syrup.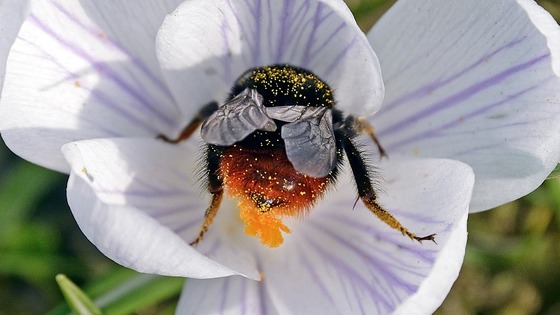 Staple crops that bees feed on such as fruit blossom have been damaged by heavy rainfall in May and June.
Persistent rain can also prevent honey bees from being able to fly.
Last winter colony numbers in England also fell by 16.2%. If numbers continue to dwindle it could have a huge impact on the wider food chain.
The British Beekeepers Association says: "Honey bees are important pollinators and we rely heavily on them for much of the food that is on our plate in one way or another. All sorts of crops are pollinated by honey bees, including fruit and many vegetables."
Back to top