A Wiltshire artist who is most famous for doing Kate Middleton's first Royal portrait has been showing us his next piece of work.
Read the full story ›
Advertisement
Flood warnings remain in place across large parts of the region as the West Country once again takes a battering from winter storms.
Waters on the Somerset Levels are continuing to rise. But elsewhere flood defences have so far proved successful.
Richard Payne reports from Wiltshire:
Flood defences at Bradford on Avon have so far held, preventing a repeat of the kind of flooding seen at Christmas in the Wiltshire town. But a flood warning remains in place for the area.
This morning the Environment Agency said river levels were stable but could rise further in response to forecast rainfaill.
An appeal set up to help victims of flooding on the Somerset Levels has raised more than £125,000 in just a few days. The fund set up by the Somerset Community Foundation aims to provide emergency relief grants to families flooded out of their homes.
It will also help with with longer term support for businesses and communities that are affected. More details here.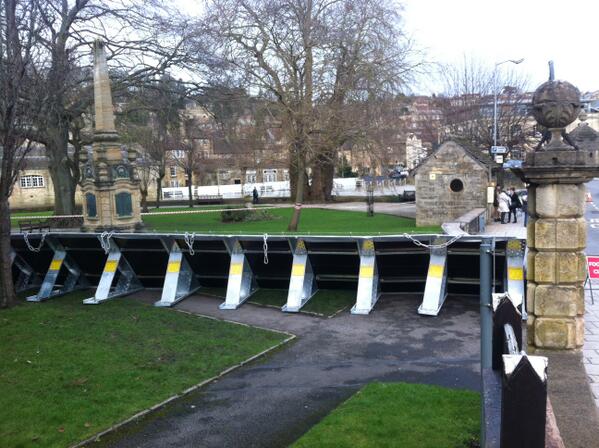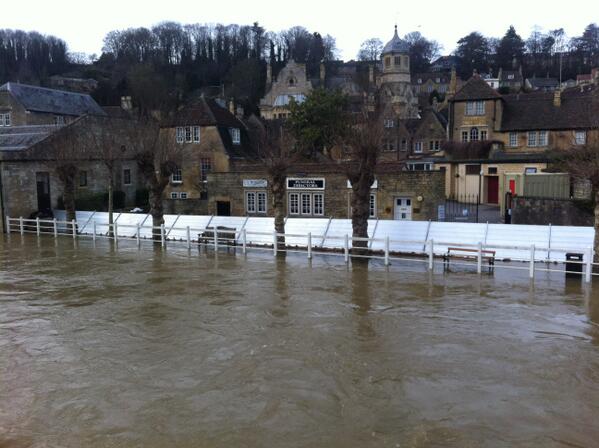 Advertisement
Heavy rain in Gloucestershire has caused large waves to spread up the Severn.
These two Roe deer had to swim for their lives during high tide to escape the flood waters at the Wildfowl and Wetlands Trust in Slimbridge:
Video courtesy of Wildfowl & Wetlands Trust, Slimbridge
The Environment Agency has done such a poor job in their response to the Somerset floods that they should be disbanded, a local landlord has told Daybreak.
Jim Winkworth said residents had been promised an action for future floods at the beginning of 2013, but it never materialised.
The Chair of the Environment Agency Lord Smith will visit Somerset tomorrow:
Lord Smith of @envagency tells me he never said we had to CHOOSE between saving town or country. Saving life is first priority. Homes next
As the region deals with severe flooding, Weston-super-Mare's MP John Penrose has confirmed that the Congresbury Yeo Tidal Banks scheme has been approved for construction in 2014/15.
Mr Penrose said: "This is great news for local residents. Weston's new flood defences have done a great job in keeping us a great deal drier than the rest of Somerset, but if the old defences on the Congresbury Yeo give way, the floods could take all the villages between
Sand Bay & Congresbury itself, including parts of Worle. So it's great news they'll be strengthened and improved. A stitch in time, as the saying goes.
Load more updates