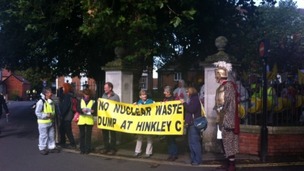 Anti-nuclear campaigners converged on Somerset today for a mass rally in protest against the new Hinkley nuclear power station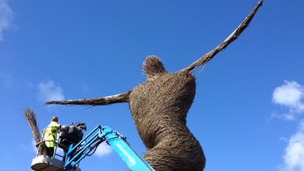 One of the M5's most famous landmarks, the Willow Man near Bridgwater, is getting a major makeover from his creator, Serena de la Hey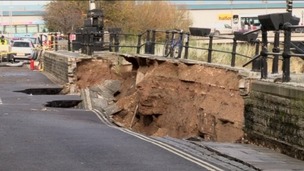 A report into what led to the collapse of Bridgwater's West Quay river wall has concluded that no single agency or event was to blame.
Live updates
Bridgwater wall repairs
Work on collapsed Bridgwater wall nearly finished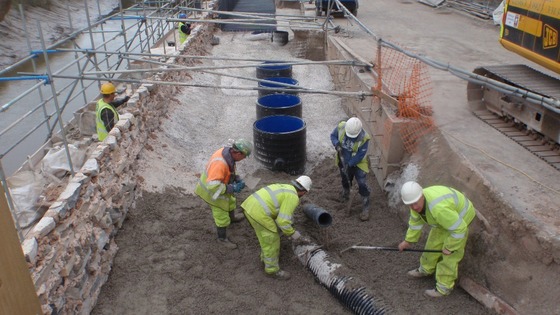 Work to rebuild a collapsed river wall in Bridgwater should finish in less than three weeks after 18 months of repairs.
The outside face is being restored with original stone and a new drainage system is being installed.
Four other sections of the old harbour wall were also strengthened during the work, which has been hampered by bad weather.
Weather-permitting, the work at West Quay should end on 6 June.
Woman dies following road crash
A motorist in her 80s has died in hospital following a collision on the A39 near Bridgwater. She was driving her Vauxhall car through the village of Bawdrip when it was involved in a collision with two other vehicles travelling in the opposite direction.
The woman, from East Somerset, was taken to Frenchay Hospital in Bristol where she died yesterday.
Advertisement
Bridgwater's new pool opens
Making a splash at Bridgwater's new pool
Bridgwater's new multi-million pound swimming pool opened to the public today. It replaces the town's only other pool which controversially closed four years ago.
The location of the pool has come under some criticism for not being central enough. But others say it's a good boost for the town.
Our reporter Bob Cruwys was there for the opening:
Bridgwater's new pool opens
Bridgwater is a"pool of excellence..." says councillor
Bridgwater's new pool opens
Open for business: Bridgwater's new swimming pool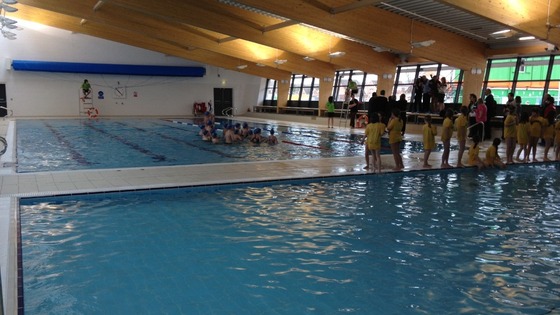 Bridgwater's new pool opens
The ribbon is cut - Bridgwater's new pool is open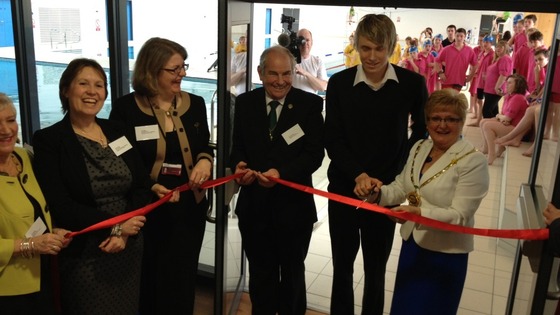 Advertisement
Bridgwater's new swimming pool opens today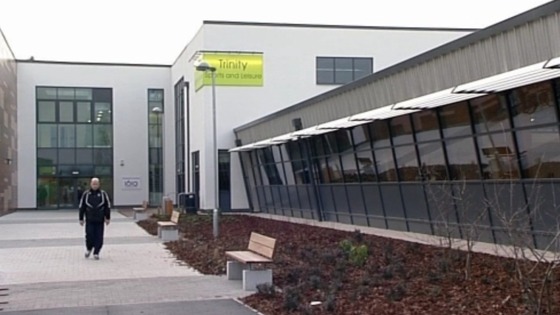 Bridgwater's new swimming pool is due to open to the public this morning.
It's opening at Chilton Street is controversial - there were huge protests when the old pool Splash - in the centre of town - closed in 2009.
The facilities at Trinity Sports and Leisure include a six lane pool, a learner pool and a cafe.
Man attacked in Bridgwater
Police say a man is in a critical condition after being attached in Bridgwater. The victim had been with friends in the Green Dragon and Three Lions pub during the evening, and was assaulted after a short walk home.
The attack took place at around 11.30 pm on Monday night on Friarn Lawn. Police, who are appealing for witnesses, say he was attacked by someone who got out of a silver car.
Woman dies after eating poisonous mushroom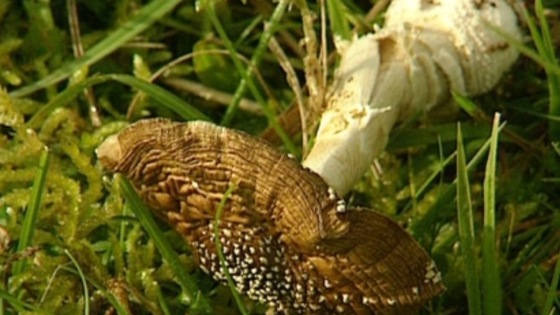 A woman from Somerset has died after eating a poisonous mushroom.
57-year-old Christina Hale from Bridgwater ate Death Cap mushrooms after finding them in her garden. She died in hospital the following day.
Her husband also ate them and was left seriously ill.
The variety is fairly common in Europe and responsible for the majority of poisonings caused by mushrooms. Eating half a cap is enough to kill a human.
Flooding Returns To South West
RNLI on standby in Bridgwater
Specially trained crew volunteers have this morning deployed to Bridgwater to be on standby for flooding.
The team departed from the charity's base in Saltash with pre-prepared flood rescue kit, including a D class inshore lifeboat and a smaller inshore rescue boat.
They're being joined by colleagues from around the charity's headquarters in Poole, Dorset who will rendezvous with the south west team at 12.30pm.
Load more updates
Back to top