Many West holiday makers stranded in Sharm el Shiek are still waiting to get home and the Government says they may have to wait several days yet.
But there was relief for others from our region last night as they managed to board a Thomson flight to Bristol airport.
A Thomson Airways flight landed at Bristol Airport carrying passengers from Sharm el-Sheikh
Read the full story ›
Advertisement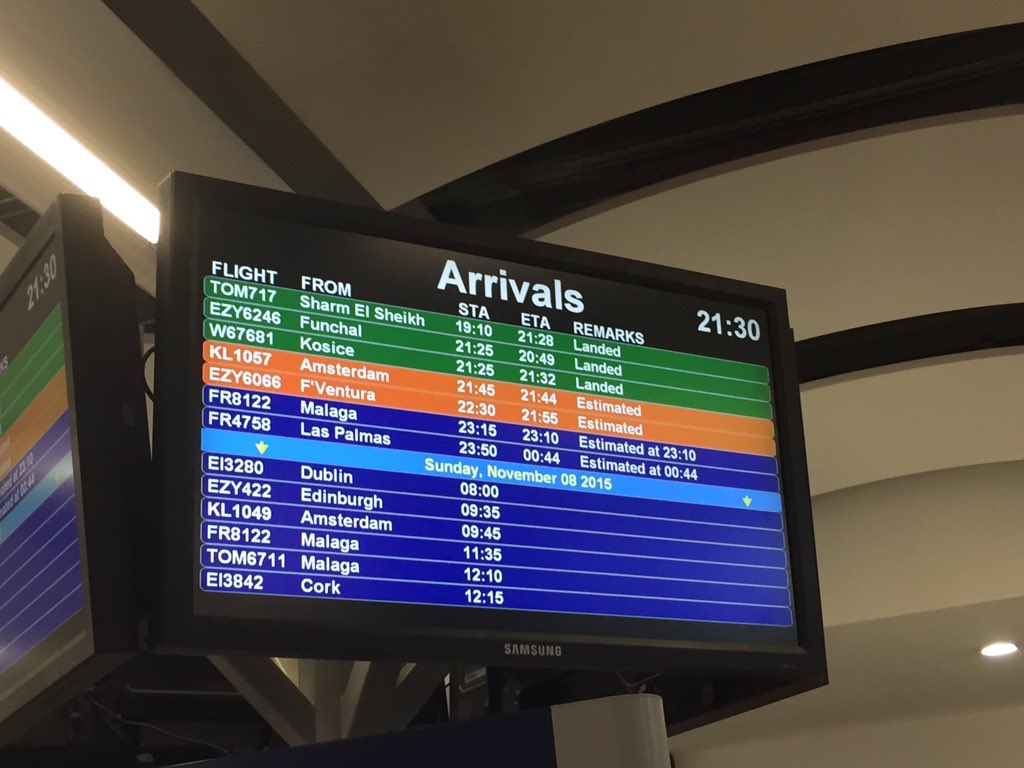 A Thomson Airways flight landed at Bristol Airport carrying passengers from Sharm el-Sheikh.
Many of those who arrived were due to come back to the UK on Thursday (Nov 5) but were delayed due to flight restrictions imposed by government.
Last weekend (Oct 31) a Russian passenger plane flew out of Sharm el-Sheikh and crashed killing all those on board.
A specific piece of 'signals intelligence' - such as eavesdropped conversation - picked up at the GCHQ listening station convinced Prime Minister David Cameron that the plane which crashed in Egypt was brought down by a bomb.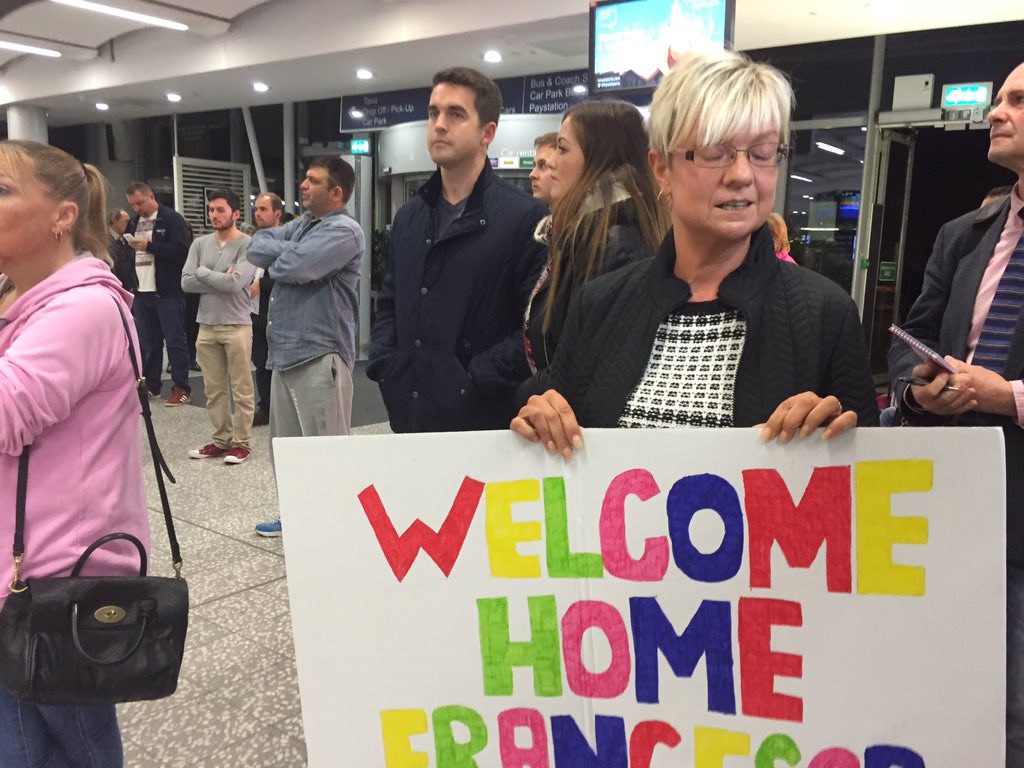 Thomson Airways have confirmed a flight from Sharm el-Sheikh will arrive in Bristol later today.
Thousands of holiday makers have been stranded at the resort after flights from Sharm el-Sheikh to the UK were initially suspended on Wednesday.
Downing Street revealed an "explosive device" may have caused a Russian plane to crash, killing 224 people on board, after it left Sharm el-Sheikh earlier in the week.
A flight is due to land at Bristol airport around 19:20 this evening (Oct 7).
We continue to work with the U.K. Government to try and finalise our flying programme for the following days and we will update accordingly when further information becomes available.

These flights will operate under special security measures mandated by the UK Government. Customers will not be able to bring any hold luggage with them on these flights. Only hand luggage can be brought on board and normal Thomson cabin baggage restrictions apply.

All hold luggage will be returned to customers under separate secure cover arranged by the UK Government.
– Thomson Airways
The first flight to Bristol bringing stranded tourists back from Sharm el-Sheikh has been cancelled.
Thomson Airways says last-minute restrictions from the Egyptian government mean it can only operate two flights a day, and tonight's planned Bristol arrival will not be one of them.
Passengers are being put up in hotels, and flights planned for the weekend may or may not go ahead.
Thomson is advising passengers to customers to keep an eye on noticeboards in hotels or check online for the latest information. There's also a 24-hr helpline on +44 3333 365147 or 82345 (text).
Those travelling will not be able to bring their suitcases; only hand luggage is allowed.
The government suspended air links between the UK and Egypt because of a Metrojet plane which crashed just after taking off from Sharm el-Sheikh last week, killing everyone on board. Latest intelligence suggests the crash could have been caused by a bomb on board.
A stranded Bristol couple on one of the first flights planning to leave Sharm el-Sheikh have spoken of "pure chaos" in the Egyptian resort.
Read the full story ›
Advertisement
Hundreds of West Country tourists stranded in the Egyptian resort of Sharm el-Sheikh begin flying home.
Read the full story ›
Hundreds of passengers from the West are amongst the Brits stranded in Sharm el-Sheikh after flights to and from Bristol were suspended.
Read the full story ›
There was little sign of travel chaos at Bristol Airport this morning as only two groups turned up at for the cancelled Sharm el-Sheikh flight.
It shows little of the confusion and worry from travellers across the west country who have loved ones currently stranded at resorts or travellers who were due to fly out to Egypt in the coming days.
On Facebook Raychel-Louise Cox from Swindon has told ITV West Country: "I'm in sharm at the moment. And nothing is being said to us. We're due to fly home tomorrow. Pretty scary as were the only brits in our hotel!"
Steve Nosworthy also commented on Facebook and said: "My daughter and her partner are there now so obviously worried about the situation."
And Phil Woodall from Bristol said: "3 years ago we had to load our own luggage onto the plane it was all laid out on the tarmac."
Load more updates