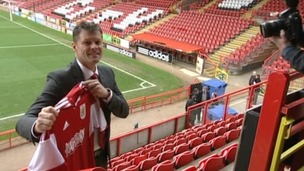 New City manager, Steve Cotterill's revealed City had to fight off stiff competition to secure him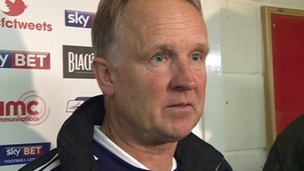 Bristol City have parted company with head coach Sean O'Driscoll with immediate effect as the team languishes 22nd in the League One table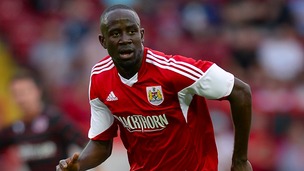 Middlesbrough have confirmed the signing of winger Albert Adomah from Bristol City for an undisclosed fee
Live updates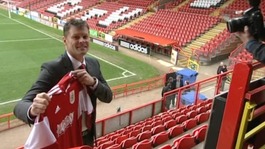 New City manager, Steve Cotterill's revealed City had to fight off stiff competition to secure him
Read the full story
Cotterill Bristol City manager
Steve Cotterill answers questions at the Bristol City news conference where he was announced as new manager.
Advertisement
Cotterill Bristol City manager
Mobile phone footage of Steve Cotterill taken at this morning's Bristol City news conference. More video later.
Cotterill Bristol City manager
City vice chairman Jon Lansdown said: "I'm delighted that Stevehas chosen to join Bristol City Football Club. I believe he has the drive, energy and ability to get usback to winning ways.
"He is passionate about bringing success to this club and I am looking forward to working with him to achieve that."
Cotterill Bristol City manager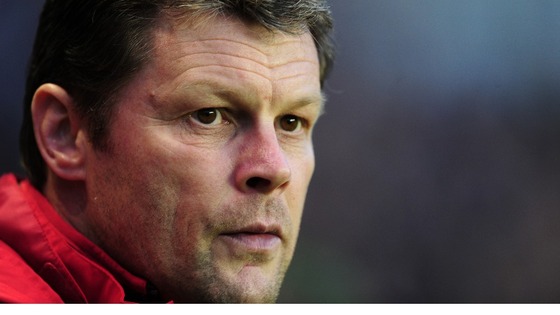 Bristol City have appointed Steve Cotterill as their new manager. The49 year-old was a free agent and has been the front-runner for thepost since Sean O'Driscoll was sacked last Thursday. .
Cotterill was already known to board members at Ashton Gate after interviewing forthe job on a previous occasion. He guided his hometown club, Cheltenham, to a double promotion a over a decade ago, leading them out of the Conference and into League One within three years.
More recently, Cotterill was manager at Portsmouth and Nottingham Forest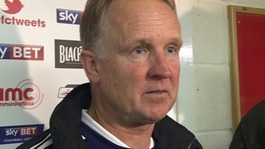 Bristol City have parted company with head coach Sean O'Driscoll with immediate effect as the team languishes 22nd in the League One table
Read the full story
Advertisement
O'Driscoll leaves Bristol City
Bristol City football club has sacked its head coach Sean O'Driscoll.
Since his appointment in January, the club has been relegated to league one and is now in the relegation zone.
First team coach John Pemberton will take charge of the team for this weekend's fixture trip to Preston North End.
The Vice-Chairman, Jon Lansdown, says their current position in the relegation zone is 'not acceptable.'
O'Driscoll leaves Bristol City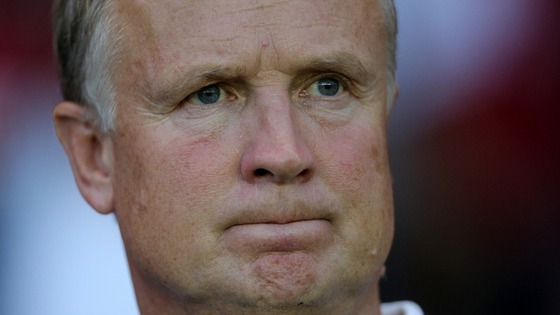 Bristol City Football Club has parted company with Head Coach Sean O'Driscoll.
The news was broken to supporters in an email from vice chairman Jon Lansdown:
"We have given the situation as much time as we could to improve but have become increasingly concerned about the club's league position and have decided that a change of head coach will give the club the best possible chance of improving this.
"The league table does not lie. We are currently in the relegation zone and have been there for most of the season.
"This is not acceptable and the board feels that it needs to take action to try and rectify this; we need to move to ensure that results on the pitch keep up with progress off the pitch.
"It is vital that we now look to appoint a head coach who buys into our strategy and can help us to continue to grow and develop it successfully. This, of course, includes results on the pitch."
Bristol City are currently in the League One relegation zone after just two wins in 18 matches.
First team coach John Pemberton will take charge of the team for this weekend's trip to Preston North End.
Ashton Gate plans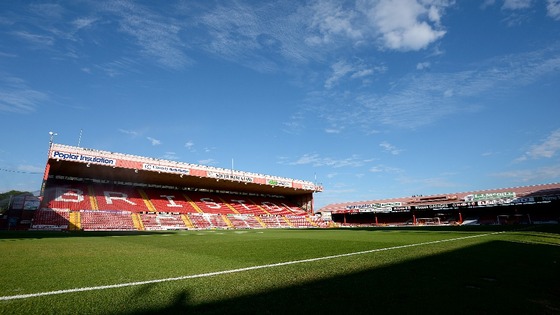 Planners at Bristol City Council have recommended that plans to re-develop Bristol City's Ashton Gate stadium be approved. The final decision will be made by the council's planning committee next Wednesday (27 November).
If Bristol City get the go-ahead to re-build Ashton Gate then they are likely to abandon plans to construct a new stadium nearby at Ashton Vale. The Ashton Vale development has been hit by delays and the club are currently awaiting the outcome of a town and village green application for the site.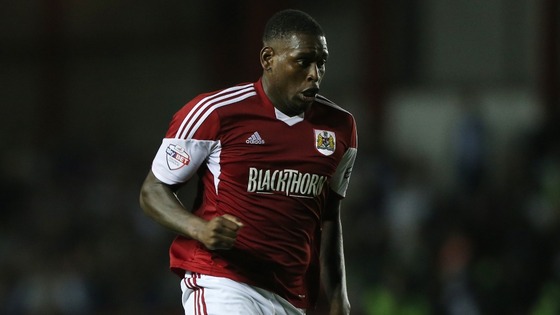 Tamworth's reward for beating Cheltenham in the first round of the FA Cup is a live game with Bristol City on ITV.
A Nick Chadwick goal was enough to see The Lambs progress, lining up a clash with Sean O'Driscoll's men of League One.
The Robins have struggled following relegation from the Championship at the end of last season, sitting just above the drop zone.
They saw off Dagenham & Redbridge in the first round, with Jay Emmanuel-Thomas bagging a hat-trick.
Watch Tamworth v Bristol City live on ITV on Sunday 8th December from 1,30pm on ITV,ITV.com and ITV Player.
Load more updates
Back to top