Buses will replace rail services as the station closes for upgrades to its 1970s signal box, which controls train movements.
Read the full story ›
Services have been cancelled and delayed after a signalling problem left many trains unable to leave or enter the station.
Read the full story ›
Advertisement
The University of Bristol has set out plans for its new campus due to open in 2021. The site will regenerate the old sorting office.
Read the full story ›
Commuters in Bristol are being reminded about a protest by taxi drivers taking place around Bristol Temple Meads this morning.
Due to an expected protest by taxi drivers from 7:45am, delays are expected around Temple Meads. Other routes may also be affected
The protests are the latest in a series of demonstrations against changes at Temple Meads station.
Taxi drivers are angry that the number of taxi bays have been cut from 46 to 30, and drivers who can't find a space are moved on.
As part of the demonstrations, drivers have been refusing to pick up passengers, causing long delays in the area surrounding the station.
This was the situation on the A4 Bath Road this morning:
Sorry, this content isn't available on your device.
Some commuters tweeted their frustration at the delay.
So got on this bus 25 mins ago and so far we have only made it to the itv studios on Bath Road thank you Bristol taxi drivers....
Meanwhile at Temple Meads...
Another taxi protest at Bristol Temple Meads station. Strike over taxi spaces at the station. https://t.co/tvwcVQhaNP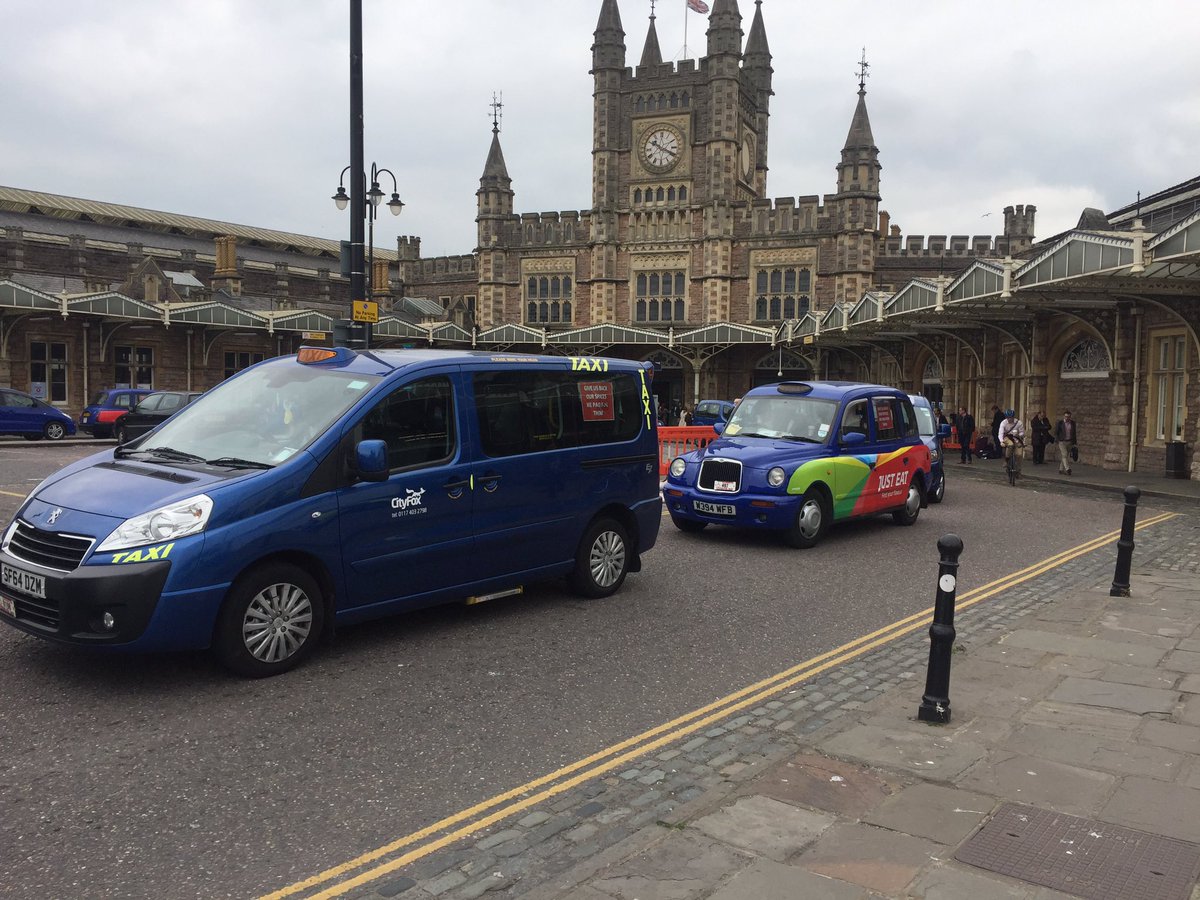 Taxi driver Patrick Masih caught this footage of the traffic near Bristol Temple Meads station this morning.
Rail passengers are protesting at stations across the region over the latest increase in rail fares.
Read the full story ›
There are currently no trains running between Bristol Temple Meads and Severn Beach due to a train striking a wheel barrow.
Tickets being accepted on local bus routes.
Advertisement
Trains aren't currently able to run between Bath Spa and Bristol Temple Meads after a power cut.
Trains will be diverted if possible but passengers from Swindon or Westbury to Bristol Temple Meads are advised not to travel if it's not urgent.
Tickets are being accepted on First Buses and CrossCountry services.
There are delays of up to 30 minutes on the trains between Chippenham and Bristol because of a broken down train.
People in South Bristol could be in for a noisy Christmas - but that's down to rail drilling rather than crackers, carols or noisy children
Read the full story ›
A group of vandals caused havoc when they attempted to board a train then spray painted the side of the carriage.
A group of up to 20 young people attempted to board the 5.14am Bristol Temple Meads to Severn Beach service on Monday, but were too late.
Several members tried to stop the train doors from closing and were then verbally abusive to staff who attempted to reason with them.
Other individuals then spray painted the side of the carriage - covering the windows and panels in silver and pink paint.
The service was cancelled, and all passengers were asked to alight from the train.
While no one was injured during the incident, train staff were understandably left very intimidated and upset.

This was a very irresponsible act of vandalism that caused a lot of distress among the public and staff who were travelling on the train.

We are currently investigating and would like to speak to anyone with any information that may assist.
– British Transport Police
Load more updates