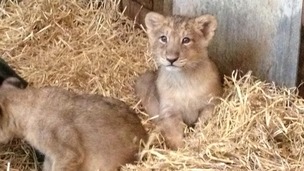 Bristol Zoo is celebrating the arrival of two critically-endangered Asiatic lion cubs. Kamran and Ketan are being hand-reared by keepers.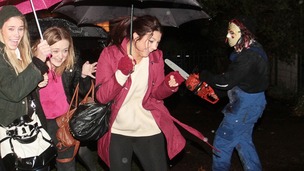 More than 750 people celebrating Halloween visited Bristol Zoo for its Fright Night.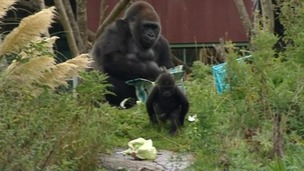 Chief Executive of 'Visit England' toured the zoo to see for himself the secrets of the attraction's success.
Live updates
Bristol Zoo has unveiled its latest arrival - a baby pygmy hippo. Winnie is three weeks old and never far away from her mother Sirana, who is very protective of her.
Winnie's birth is a big success for the zoo's captive breeding programme - it's thought less than 2,000 of the animals survive in the wild.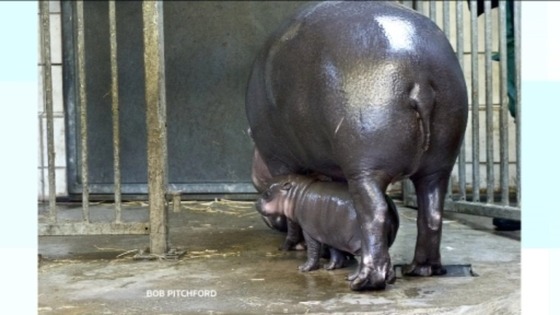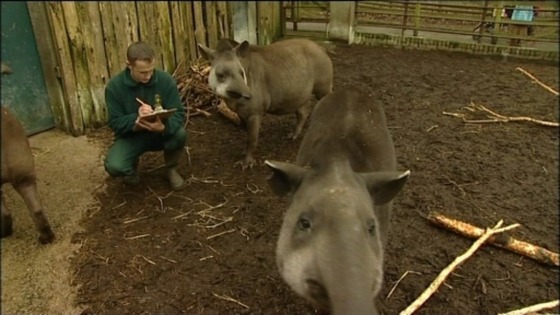 Keepers at Bristol Zoo start their annual stock take today as they count the number of animals at the zoo in Clifton. Detailed records are kept of every animal birth, death, arrival and departure. The annual headcount is completed each January as a requirement of zoo licensing.
Advertisement
Santa blow at Bristol Zoo
Hundreds of people who bought tickets to see Father Christmas at Bristol Zoo on Friday night, 20 December, have been told they can't go.
The Zoo has apologised to those who bought tickets through discount coupon scheme, Living Social. It says it can't honour the tickets because of capacity limits.
Pictures of two baby armadillos have been released by Bristol Zoo Gardens.
The youngsters have spent most of their life huddled up in a nest box but at two months old, they are starting to emerge and root for food.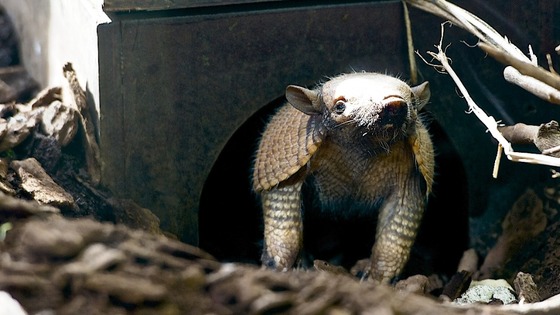 The pair are six-banded armadillos, mainly found on open plains and closely related to sloths and anteaters.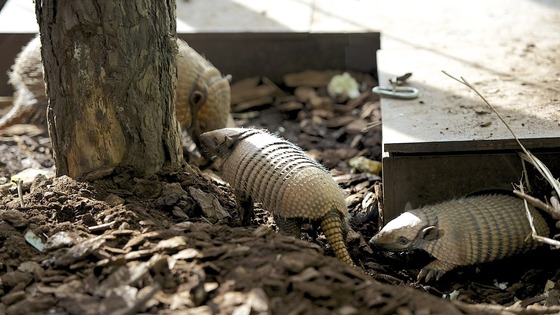 Zoo gorilla enclosure opens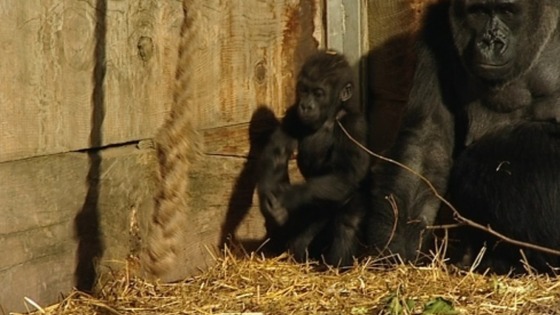 A new £1m expansion of the gorilla enclosure at Bristol Zoo opens to the public this Bank Holiday weekend.
The gorilla's new home has more than double the space and a new glass atrium so visitors will be able to get an even better view of the animals.
Zoo's upside-down jellyfish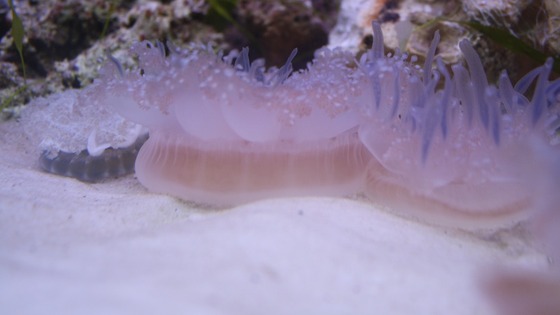 Bristol Zoo Gardens is now home to 19 upside-down jellyfish. The jellyfish - properly known as Cassiopea - get their name because their tentacles and mouth face upwards. As well as eating small plankton, they have algae living inside their bodies, providing them with energy through photosynthesis.
The jellyfish have arrived from ZSL London Zoo, Liverpool Aquarium and Bug House. Upside-down jellyfish predominantly live in the Caribbean but can also be found in shallow waters in warmer areas of the world.
Upside-down jellyfish depend on mangrove forests and shallow lagoons, making them more vulnerable than open-ocean jelly species. These habitats are one of the world's most threatened ecosystems due to coastal development and pollution.
Advertisement
Wildlife park build underway
Wildlife park build underway
Bristol Zoo will open the first part of its new wildlife park this summer.
The ambitious project will be called Wild Place and people will be able to walk around a recreation of a Madagascan village and African savannah, complete with a variety of animals.
This is only the first stage in a much larger project to develop the full 136 acre site close to Cribbs Causeway in South Gloucestershire.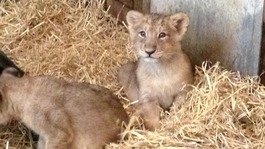 Bristol Zoo is celebrating the arrival of two critically-endangered Asiatic lion cubs. Kamran and Ketan are being hand-reared by keepers.
Read the full story
Zoo's Annual Stock-take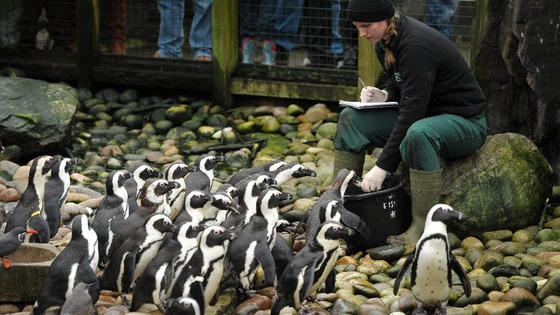 From the giraffes to the gerbils, Paignton Zoo will be carrying out its annual census of animals.
A potential headache for zookeepers, the stock-take involves counting more than 2000 creatures, including hundreds of giant cockroaches.
Load more updates
Back to top