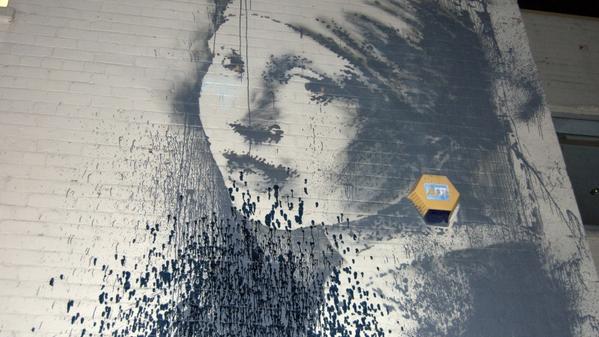 Advertisement
An inquest will begin today into the death of a 12 day old baby at Bristol Children's Hospital.
Harley Pascoe was born with half a heart. His operation was cancelled five times because - his parents were told - he wasn't ill enough to need it urgently.
Harley is among 32 babies and children who have died on Ward 32 - Bristol Children's Hospital's cardiac unit
Banksy's latest artwork - which has appeared on a wall in Bristol docks - pays tribute to the work known as the Girl with a Pearl Earring by the Dutch painter Vermeer.
We thought you might like to compare the two...
Advertisement
The graffiti artist Banksy has once again chosen his home city for his latest work.
The mural, which pays tribute to Vermeer's girl with a pearl earring, has gone up on a wall in Bristol docks, near the Cottage Inn and ss Great Britain. Banksy's trademark sense of humour comes into play again though - with a burglar alarm standing in for the original's jewellery.
Here's a map of Bristol docks showing where you can track down the Bristol graffiti artist's latest work. We've called it "Girl without an Earring".
A little local knowledge in our newsroom has located the new Banksy near the Cottage pub on Hanover Place in Bristol docks.
Load more updates