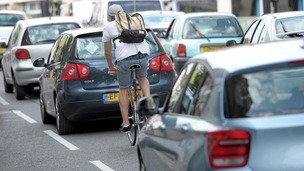 The Alliance of British Drivers say Bristol is the worst city in the UK for motorists.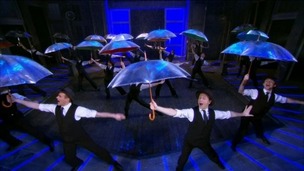 Our weatherman Bob Crampton goes behind the scenes at the Bristol Hippodrome to see how they make it rain every night amid all the sunshine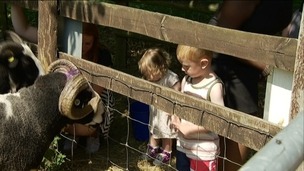 Parents who've separated are now able to spend time with their children together - under a scheme started in Bristol by the government.
Live updates
No.2 for South Gloucestershire boy
Charlie Lenehan from Britain's Got Talent duo Bars and Melody says they under estimated how many people would come to their single signing. He told Good Morning Britain that around 3 thousand fans a day have been turning up and they only had 8 hundred copies of the single to give out.
"We're meant to be there for about 2 hours but we end up spending 4 or 5 hours signing. We're just really thankful to all the fans for supporting us even when we can't meet them properly and sign the CDs because there's none left."
– Charlie Lenehan
Advertisement
No.2 for South Gloucestershire boy
Britain's Got Talent duo Bars and Melody have reached number 2 in the iTunes chart just days after releasing their first single Hopeful. 15 year old Charlie Lenehan from south Gloucestershire has been talking to Good Morning Britain with his 13 year old singing partner Leondre Devries.
You can watch their single video below:
West Country success at the Commonwealth Games
This is the moment 16 year-old Claudia Fragapane from Bristol took her third Commonwealth Gold Medal. Claudia won the vault to add to her tally of gold in the individual all-round and team events
West Country success at the Commonwealth Games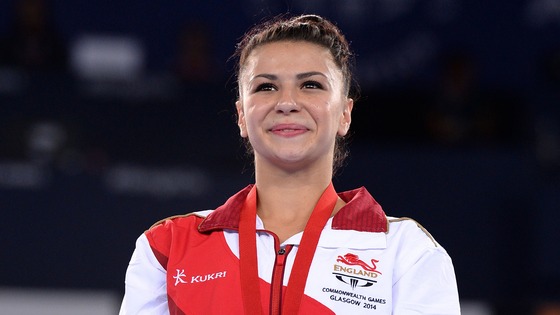 Bristol's Claudia Fragapane added a third gold medal to her Commonwealth Games collection as she won the women's vault at the SSE Hydro this afternoon.
Claudia had already won the all around gold medal last night and was a member of the England team which won the team competition..
Smart cards have been introduced for bus journeys in Bristol.
The system - similar to London's Oyster Cards - has been installed by Transport firm First to ease payments for passengers. At the moment they're only available for adults on certain routes but there are plans to extend the scheme by autumn.
Advertisement
Tour of Britain is on its way to Bristol
The popularity of cycling has never been greater and today came news that the sport's biggest race in the country is heading West. The Tour of Britain will pass through Gloucestershire and Wiltshire, start one stage in Bath and finish another in Bristol.
As many a million people are expected to line the route, providing an extra ten million pounds to the local ecomony. Our Bristol Correspondent Richard Payne's took to his bike for a taste of what's to come.
July among the top ten sunniest on record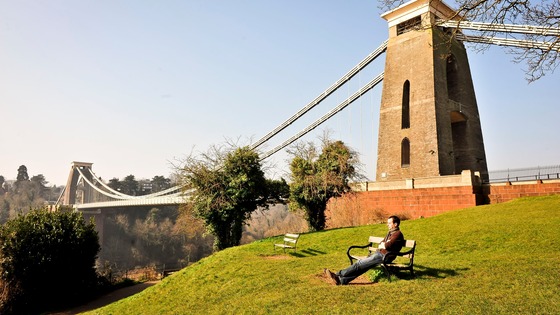 This July is set to finish amongst the top ten warmest and sunniest in records dating back to 1910, according to early Met Office statistics.
Figures so far show the national average temperature to be 16.3C, which is 1.2C above the average.
The highest temperature recorded in the South West was in East Filton, when the temperature reached 28.3C on 24th July.
The West marks the First World War centenary
The Stourhead Estate in Wiltshire was one place that was changed forever by the conflict.
The family at its heart endured a very personal tragedy, forcing them to make a difficult decision. As Caron Bell reports, the effects of that decision are still felt today.
West Country success at the Commonwealth Games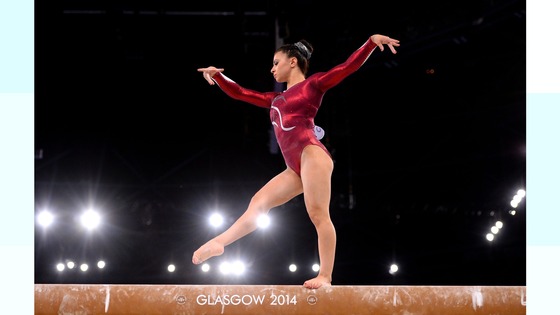 There has been more West country success at the Commonwealth games. In gymnastics, Portishead's Claudia Fragapane won gold in the women's individual all-around event.
Ruby Harrold from Bristol claimed silver and Hannah Whelan bronze as England filled every step on the podium.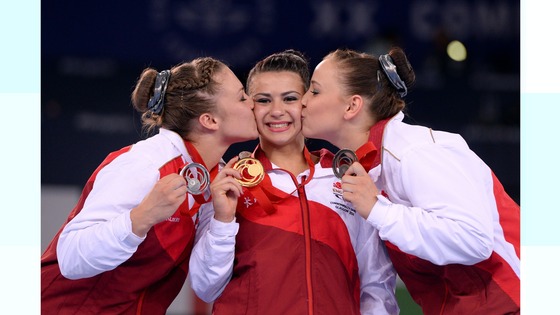 Load more updates
Back to top