Friends of Sam Bond from Doynton are trying to make contact with him after not hearing from him since the earthquake in Nepal hit on Saturday.
Sam was with friends Toni Perry and Eric Schuyler travelling from Jiri to Everest Base Camp with no guides or aids.
Sam's friend Francesca Baker has been on Twitter asking for help to find her friend.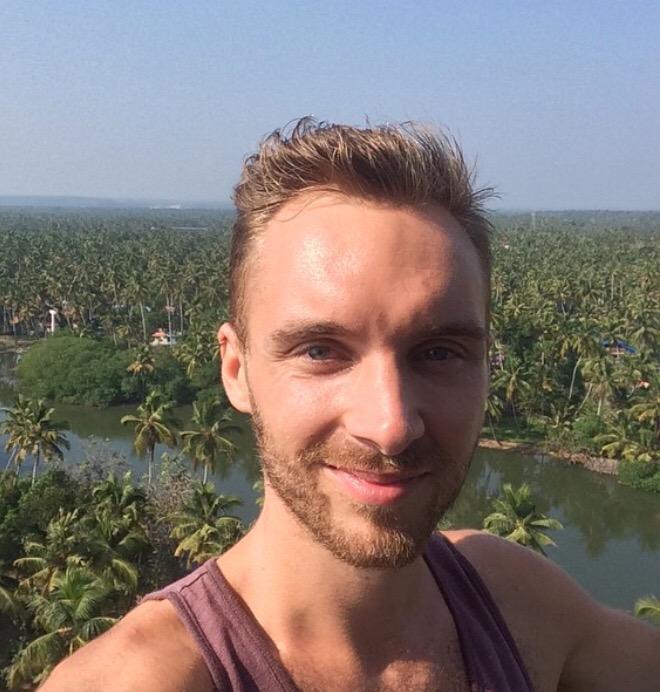 Fears are growing for a 28-year-old man from South Gloucestershire who was two days into a climb to Everest base camp when an earthquake struck Nepal.
Sam Bond's friends and family are putting out urgent appeals on social media to try and trace him.
Advertisement
Bristol Rovers manager Darrell Clarke was pleased with his side's 7-0 thrashing of Alfreton in front of a Conference record crowd of more than 11,000, but admits he's disappointed not to clinch automatic promotion:
Clarke's men will face West Country rivals Forest Green Rovers over two legs in the play-offs, beginning on Wednesday night at the New Lawn.
The Mayor of Bristol has announced that one of the busiest roads in and out of the city will be closed for five Sundays from May.
The Portway will be open to walkers and cyclists but not to traffic in a bid to created a more peaceful environment in the Avon Gorge.
A search and rescue team from Bristol are on their way to Nepal to help find survivors of yesterday's earthquake.
14 fully trained resuce technicians from Search and Rescue Assistance in Disasters (S.A.R.A.I.D) will travel to Kathmandu this evening with 1.5 tonnes of specialist equipment. They'll carry sound and vibration detection equipment, as well as specialised search cameras to help locate victims trapped under buildings.
S.A.R.A.I.D is an urban search and rescue team that specialises in locating and rescuing victims trapped in collapsed buildings. The team is experienced in dealing with incidents of this type having been part of the rescue efforts in the earthquakes of Indonesia and Haiti as well as other natural disasters around the world.
Advertisement
A climber from Bristol who survived the earthquake in Nepal has tweeted from Everest base camp about the disaster.
Expedition leader Daniel Mazur and his team are in Camp One and all survived the earthquake. He tweeted to say a massive earthquake had hit just five hours after telling his followers the team was 'all packed for tonight's climb'.
A Massive earthquake just hit Everest. Basecamp has been severely damaged. Our team is caught in camp 1. Please pray for everyone.
Aftershock @ 1pm! Horrible here in camp 1. Avalanches on 3 sides. C1 a tiny island. We worry about icefall team below.. Alive?
A Conference record crowd of more than 11,000 saw Bristol Rovers thrash Alfreton 7-0, but it wasn't enough to clinch automatic promotion. Barnet are promoted to the Football League after a 2-0 win over Gateshead.
It means Rovers must now rely on the play-offs, and will face West Country rivals Forest Green Rovers over two legs. Forest Green secured a play-off place after drawing 0-0 with Dover.
Soldiers from The Rifles have exercised their right to march through Bristol.
The Regiment was last given the freedom of the city in 2007. Since then The Rifles have been involed in operations in Iraq and Afghanistan where they suffered heavy losses. But today it was all about celebrating the regiment as they paraded through the streets of Bristol - watched by supporters and loved ones.
Residents and local businesses have launched a campaign for a new train station at Ashton Gate in Bristol.
Today campaigners stood at the site where they want the station to be placed after the old station was closed in 1964. The Department for Transport has already provided funding to reopen stations at Portishead and Pill in four years time but residents and business leaders say Ashton Gate should be reopened too.
Load more updates