The long awaited second series of Broadchurch returns in the New Year, but a trailer is out to whet your appetite.
The latest teaser features a song by Laura Doggett, a singer-songwriter and former student of City of Bath College.
We caught up with Laura to talk about her success and her love of Bath.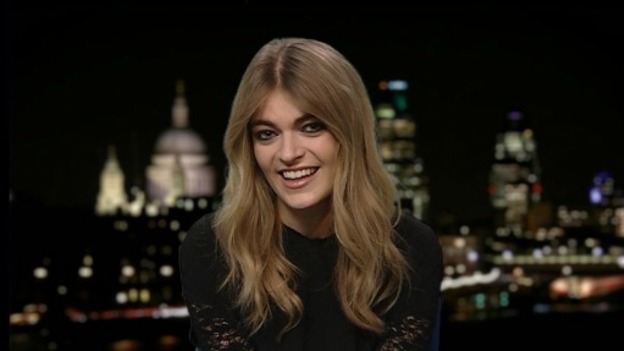 Bristol actor Joe Sims is returning to his old school today to give a talk to students. The Broadchurch star, who played Nigel in the hit ITV drama, will be at Sir Bernard Lovell School in Oldland Common.
The second series of Broadchurch returns to our screens soon. It is filmed in Clevedon in North Somerset and West Bay in Dorset.
Advertisement
ITV's hit drama Broadchurch has had tremendous success at the TV BAFTAS.
Broadchurch, which was filmed in West Bay in Dorset and Clevedon in North Somerset, won three awards at last night's ceremony.
Olivia Colman was named best leading actress, David Bradley best supporting actor and the show won best drama series.
David Tennant and Olivia Coleman will be returning to the west country for a new series of Broadchurch. The ITV drama which was watched by 9 million people last year is filmed in and around West Bay in Dorset and in Clevedon in North Somerset.
The second series has been penned by Chris Chibnall, who created and wrote the first series. He has previously said that the new run will be "completely different".
ITV's director of drama Steve November said: "We're delighted Broadchurch is back in production, but we're remaining tight-lipped about how the story develops.
"Suffice to say Chris has delivered as always and the scripts are just as exciting as the first series."
Executive producer Jane Featherstone said: "The reaction to Broadchurch from UK viewers has been incredible. So we'd like viewers to enjoy the new series knowing as little as possible about what's to come and for the story to unfold in real time."
Critics have voted an ITV drama filmed in North Somerset as the best TV programme of the year. "Broadchurch" is set on the Dorset coast, but many of the scenes were filmed in Clevedon.
The murder-mystery stars David Tennant and Olivia Coleman and put the town centre-stage boosting the number of visitors. It was voted best of 2013 by a panel of critics from the Radio Times.
ITV's Broadchurch is going to get the US treatment with a remake planed for American audiences.
The programme which was filmed in West Bay, Dorset and Clevedon and starred David Tennant and Olivia Colman was a huge hit with viewers - pulling in up to nine million viewers.
The show's creator Chris Chibnall will be working on the US version.
Advertisement
Ahead of the final episode ITV drama Broadchurch, we spoke to writer Chris Chibnall in West Bay and were joined in the studio by actor Joe Sims who plays Nige Carter.
Both were tight lipped about tonight's conclusion:
Actress Pauline Quirke is in Bristol today [Saturday]. She's here to celebrate her performing arts academy, which has moved to a new premises at Cotham School.
Pauline is currently appearing in the ITV drama Broadchurch, and is also touring with the Birds of a Feather stage show.
Tonight a brand new ITV drama begins on our screens, and it's set to get our hearts racing! Broadchurch, starring David Tenant, and Olivia Colman, was filmed on the beautiful coastlines of Dorset. It's a spine-tingling thriller. Divya Kohli went behind the scenes.
Load more updates