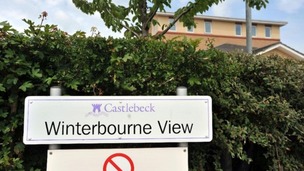 A serious case review into abuse at the Winterbourne View care home in South Gloucestershire has been published today.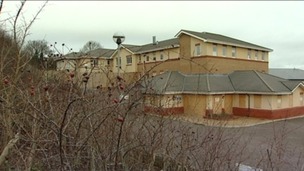 Mencap and the Challenging Behaviour Foundation say they've received 260 reports of ill-treatment in other care homes.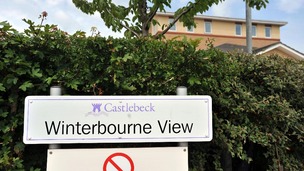 Relatives of a number of former Winterbourne View residents have concerns they may have been ill treated as well.
Live updates
Winterbourne View Report
The last care worker charged with ill-treating patients at Winterbourne View Hospital near Bristol has appeared in court to plead guilty.
It means 11 members of staff have now admitted abusing or neglecting vulnerable mental health patients.
Ann Reddrop from the Crown Prosecution Service read out the following statement outside Bristol Crown Court:
Winterbourne View Report
Safety and security, and the ability to live free from fear and harassment, are fundamental human rights. The kind of offending that took place at Winterbourne View undermined these rights in an appalling and systematically brutal way.

The CPS has treated these as Disability Hate Crimes, which we regard as particularly serious.
– Ann Redropp, Head of the CPS Complex Case Team
Advertisement
Winterbourne View Report
The eleven individuals abused the trust of victims and that of their relatives and friends. They have all pleaded guilty to criminal offences of ill treatment and neglect as detailed within the Mental Health Act.

Had it not been for the actions of individuals who raised concerns about the neglect and cruelty suffered by the victims at Winterbourne View, this wholly unacceptable behaviour would have continued unchecked.

We now await sentencing which will bring the criminal justice process to a final conclusion."
– Detective Chief Superintendent Louisa Rolfe, CID
Winterbourne View Report
Michael Ezenugu pleaded guilty to two charges of ill treatment at Bristol Crown Court today. A total of 11 people have now pleaded guilty to ill treatment whilst working at the Winterbourne View care home in South Gloucestershire.
Load more updates
Back to top