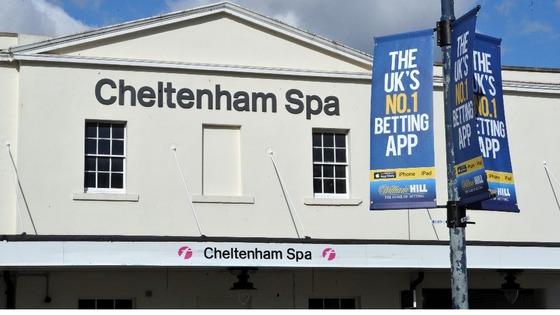 Trainspotters have been banned from following their hobby at Cheltenham Spa station during the Gold Cup Festival week,
First Great Western say it is for safety reasons because the station is too busy with so many punters.
Trainspotter Robert Webb, 36, said he was ordered to turn off his camera while filming passing trains from the Cheltenham platform this week.
"I bought a ticket to travel to Gloucester so I thought I'd go to the station an hour or so beforehand so I could film the trains," he said.
"But I was told by a member of staff at the station that I wasn't allowed to take photographs on the platform.
"He also asked why I hadn't already caught my train because there are regular services to Gloucester.
"But I don't see the problem. I had paid for my ticket so I had a right to be there just the same as anyone else."
A spokesman for First Great Western claimed the latest crackdown on trainspotters was due to Cheltenham race week.
"With the increased numbers using the station we have had to restrict access," he said.
"We hope to be able to welcome all enthusiasts back in due course."