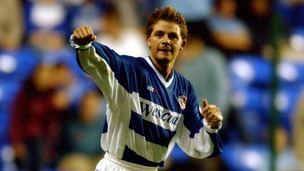 Jamie Cureton has been plying his trade across the Westcountry for the last 19 years, scoring goals wherever he goes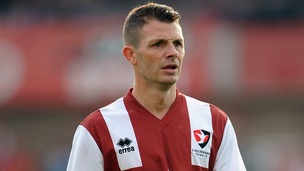 Jamie Cureton scored his 250th career goal as Cheltenham beat Dagenham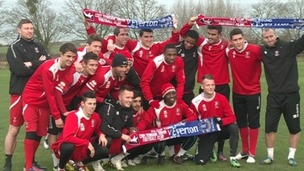 Cheltenham Town have their biggest match of the season on Monday as Premier League Everton visit Whaddon Road in the FA Cup Third Round.
Live updates
Young footballers from Cheltenham Town are being warned of the dangers of taking performance enhancing drugs.
Teams from the Football Association's anti doping unit are visiting youth teams to warn them that their potential careers as professional footballers could be ruined if they test positive for a banned substance.
Manager salutes historic goal
In a threat to make all defenders wince, Jamie Cureton told ITV News West Country that he wants to continue playing into his forties.
The Cheltenham Town star, now in his 12th club, said he wanted to go on for "as long as my body lets me".
Following his record breaking 250th goal at the weekend he refused to say which of the 12 clubs was his favourite, but he did reveal a soft spot for one Westcountry team. But you'll have to watch the video to find out which one!
Advertisement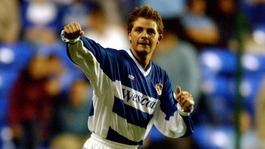 Jamie Cureton has been plying his trade across the Westcountry for the last 19 years, scoring goals wherever he goes
Read the full story
Manager salutes historic goal
I note that former #colu striker Jamie Cureton scored his 250th career goal on Saturday, 4 Cheltenham, from 718 games - a good goal ratio
Congratulations to former Reading FC favourite Jamie Cureton on 250 career goals. #ReadingFC
Manager salutes historic goal
The Manager of Cheltenham Town has praised Jamie Cureton's 250th goal of his career, but says he should have got it earlier in the game.
Speaking to the club's website Mark Yates said:
Jamie's goal was opportunism but he should have scored after the first minute and it turned into a bit of an air shot. Nothing bothers him though and he is a great professional.
– Mark Yates, Cheltenham Town Manager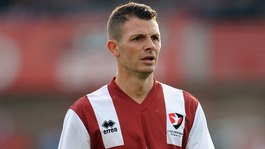 Advertisement
Weekend sport round-up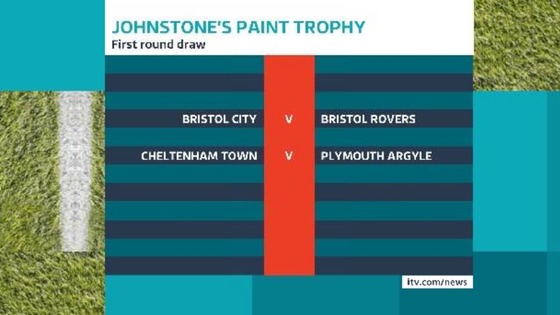 Bristol City have been drawn against local rivals Bristol Rovers in the first round of the Johnstone's Paint Trophy.
It will be the first time the two sides have met competitively since 2007 - when Rovers knocked City out of the same competition in the two-legged area final.
England debutant Rickie Lambert scored the goal at the Memorial Stadium to send Rovers through to the final in Cardiff 1-0 on aggregate.
Cheltenham Town also have a West Country derby as they've been drawn at home to Plymouth Argyle - their opponents at Whaddon Road this afternoon.
Swindon Town received a 'bye' into the next round.
The games will be played in the first week of September.
Weekend sport round-up
Mark Yates spoke to ITV News West Country Sports Reporter Chris Spittles:
Weekend sport round-up
Our Sports Reporter Chris Spittles has spoken to Cheltenham Town's new striker Jamie Cureton ahead of the new football season on Saturday: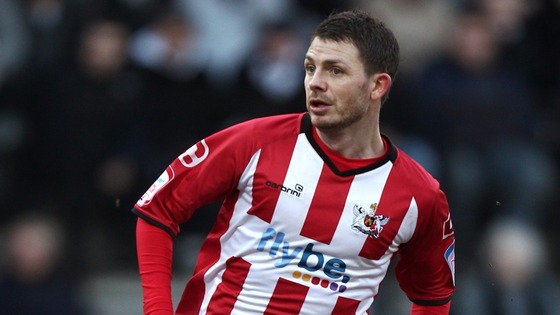 Jamie Cureton has this afternoon signed a one year contract with Cheltenham Town FC. The 37-year-old striker will leave Exeter at the end of his current contract, joining his new team for pre-season training on 27 June. Manager Mark Yates is pleased to have made his first summer signing.
"I'm delighted we have been able to bring Jamie in. We saw what he can do last season and he scored 23 goals for Exeter which is a really good return so hopefully he can do something similar for us. We are hoping that his experience can play a key role too".
Load more updates
Back to top