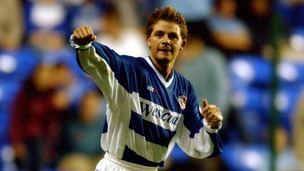 Jamie Cureton has been plying his trade across the Westcountry for the last 19 years, scoring goals wherever he goes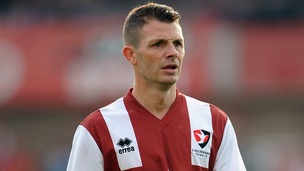 Jamie Cureton scored his 250th career goal as Cheltenham beat Dagenham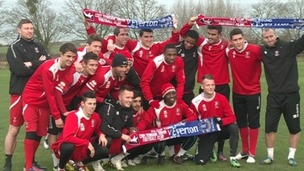 Cheltenham Town have their biggest match of the season on Monday as Premier League Everton visit Whaddon Road in the FA Cup Third Round.
Live updates
Glovers' survival hopes severely dented after Charlton defeat
Bristol Rovers' League 2 match against Bury has been postponed because of a waterlogged pitch.
Cheltenham's game versus Wycombe has also been called off because of the weather.
Glovers' survival hopes severely dented after Charlton defeat
This season was always going to be difficult for Cheltenham Town after two successive play-off campaigns, which both ended without promotion.
But despite a bad start to the campaign and an ever-changing squad, the Robins are confident of flying up the table and mounting a another play-off charge for League One.
Our Sports Correspondent Matthias Kurth reports:
Advertisement
Glovers' survival hopes severely dented after Charlton defeat
With puddles of standing water on the surface & bad weather expected to continue, the ref took the decision to call the game off early.
Referee Iain Williamson inspected the pitch this morning, and decided that the match should not go ahead.
Glovers' survival hopes severely dented after Charlton defeat
Young footballers from Cheltenham Town are being warned of the dangers of taking performance enhancing drugs.
Teams from the Football Association's anti doping unit are visiting youth teams to warn them that their potential careers as professional footballers could be ruined if they test positive for a banned substance.
Manager salutes historic goal
In a threat to make all defenders wince, Jamie Cureton told ITV News West Country that he wants to continue playing into his forties.
The Cheltenham Town star, now in his 12th club, said he wanted to go on for "as long as my body lets me".
Following his record breaking 250th goal at the weekend he refused to say which of the 12 clubs was his favourite, but he did reveal a soft spot for one Westcountry team. But you'll have to watch the video to find out which one!
Advertisement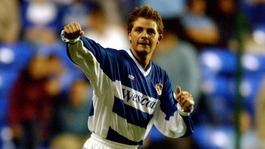 Jamie Cureton has been plying his trade across the Westcountry for the last 19 years, scoring goals wherever he goes
Read the full story
Manager salutes historic goal
I note that former #colu striker Jamie Cureton scored his 250th career goal on Saturday, 4 Cheltenham, from 718 games - a good goal ratio
Congratulations to former Reading FC favourite Jamie Cureton on 250 career goals. #ReadingFC
Manager salutes historic goal
The Manager of Cheltenham Town has praised Jamie Cureton's 250th goal of his career, but says he should have got it earlier in the game.
Speaking to the club's website Mark Yates said:
Jamie's goal was opportunism but he should have scored after the first minute and it turned into a bit of an air shot. Nothing bothers him though and he is a great professional.
– Mark Yates, Cheltenham Town Manager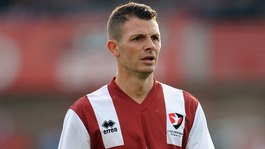 Load more updates
Back to top