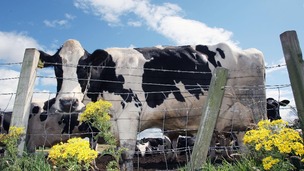 A pensioner has died after being trampled by cows as she walked her dog in a field in Wiltshire.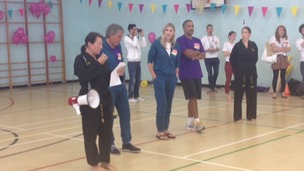 Daley Thompson, Sharron Davies and John Inverdale are in town as part of a nationwide tour to encourage people to take up sport.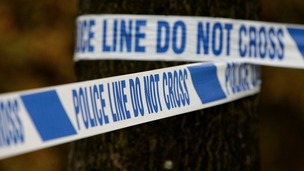 Police have confirmed that the body discovered in a Sainsbury's car park in Chippenham, is of a woman in her 40s.
Live updates
Car park ticket machines in Chippenham have been left damaged after attempts to break into them. Police believe power tools were used in the incidents in the Sadler's Mead car park.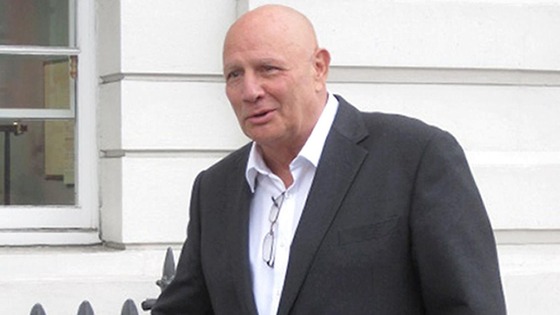 The jury in the rape trial of Wiltshire businessman Eddy Shah has been discharged.
The case was opened at the Old Bailey on Tuesday but the Recorder of London Judge Brian Barker told jurors they could not carry on.
He said: "We have had problems which we simply cannot overcome."
The case will be re-listed on Monday when a new panel of jurors should be selected to retry the case.
69 year old Mr Shah from Chippenham denies six counts of raping a girl under 16.
Susan Davies, 53, of Swanley, Kent, denies 14 counts of aiding and abetting rape, indecent assault and child cruelty.
Her former lover Anthony Pallant, 53, of West Malling, Kent, denies six counts of rape and indecent assault.
Advertisement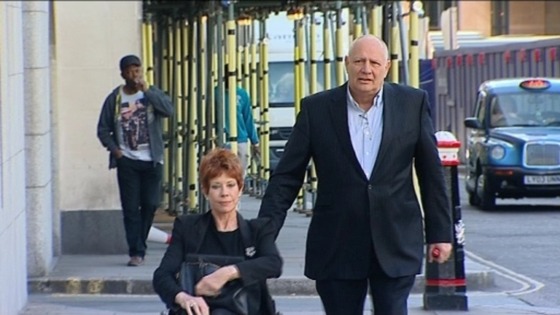 The trial starts today of Wiltshire businessman Eddie Shah.
The former newspaper owner from Chippenham has been charged with several alleged sex offences including the rape of an underage girl.
The incidents are alleged to have happened during the 1990s.
Around 100 jobs are to go at Capita Secure Information Solutions in Chippenham. The cuts represent a tenth of the 1,000 strong workforce at the outsourcing company which specialises in providing control systems for the emergency services.
A Capita spokesperson said the cuts were being made to improve operational efficiency. Capita SIS faces paying millions of pounds in compensation to the government after failing to deliver a recent contract to the Ministry of Justice.
A lorry driver has been arrested after a collision in Wiltshire in which a motorist died. The 77 year-old woman was pronounced dead at the scene of the crash near Chippenham yesterday afternoon. It happened on Mauds Heath Causeway near Langley Burrell.
The woman lived in nearby Sutton Benger. The lorry driver, a 56 year-old man from Gloucestershire, was interviewed by police and later released on bail.
The man and woman were treated for hypothermia after being rescued from the river Avon in Chippenham on Monday night.
One was taken to Great Western Hospital in Swindon, the other to Bath's RUH.
Advertisement
Chippenham river rescue
A thermal imaging camera had to be used to locate a man and woman before they could be rescued from the River Avon in Chippenham on Monday evening.
Wiltshire Fire and Rescue Service said a full search of the river had to be undertaken by firecrews from Chippenham and Corsham, Paramedics, and Police, because the casualties had given them the wrong location.
All three emergency services took part in Monday night's operation to rescue a man and woman from the River Avon in Chippenham.
We think the two people were in the water for 20-25 minutes, and they were extremely lucky that they were found when they were.

All three emergency services worked together very well to locate the casualties, and police officers and a couple of firefighters held onto the pair until the specialist water rescue crew could enter the water and bring them to safety."
– Darren Nixon, Station Manager, Wiltshire Fire & Rescue Service
A man and woman have been rescued from the River Avon in Chippenham.
ITV News Westcountry understands the couple was walking towards the Blue Bridge around 9pm on Monday 11 March when the woman slipped and fell into the water.
She was unable to climb back out because of the steep and muddy embankment.
The man telephoned 999 and then jumped into the river to try to help her.
Two people are being treated for hypothermia after being rescued from the river Avon in Chippenham. Crews were called out just after 9 o'clock last night to the Monkton Park area to rescue a woman in her 40s and a man who is thought to have gone in to help her.
One was taken to Great Western Hospital in Swindon, the other to Bath's RUH.
Load more updates
Back to top