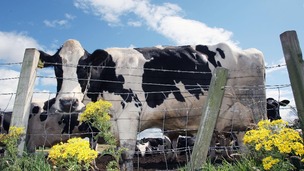 A pensioner has died after being trampled by cows as she walked her dog in a field in Wiltshire.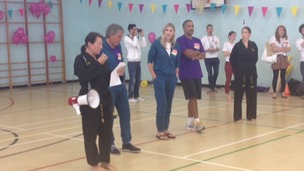 Daley Thompson, Sharron Davies and John Inverdale are in town as part of a nationwide tour to encourage people to take up sport.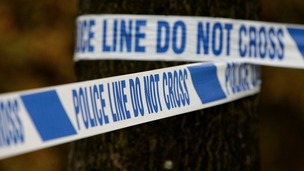 Police have confirmed that the body discovered in a Sainsbury's car park in Chippenham, is of a woman in her 40s.
Live updates
14 year old hit by car and assaulted
A 14 year old boy has been hit by a car on a zebra crossing in Chippenham and then assaulted by the driver and passenger. It happened at about 1pm on Tuesday 22 January outside Wiltshire College in Cocklebury Road.
After colliding with a young pedestrian as he crossed the road on a zebra crossing, the two adults assaulted him at the scene of the collision and then continued the assault inside the college.

It would also be helpful to hear from any windscreen repair companies who repaired or replaced a windscreen of a silver or blue Ford car in or near Chippenham on or after 22 January.
– Sergeant Andy Beaven
Postcard Arrives 100 Years Late
Postcard arrives one hundred years late
A farmer from Wiltshire has described his surprise at receiving a postcard more than a century late. The card, which has a 1912 postmark, was delivered to Keith Potter's farm by Royal Mail.
It was addressed to a Vida Doel who had once lived at the same address, but whose family left 87 years ago.
Daisy Gray reports:
Advertisement
Christmas Mum Twice Over
The Christmas Mum in a million: full report
by Robert Murphy
Now, do you know anyone who has the same birthday as a brother or sister? Well, what are the chances of both being born on Christmas Day? That's what happened to Natasha Bird from Chippenham.
Some bookmakers offer odds of a million-to-one for it happening. Natasha's now back home and spoke to our Wiltshire reporter Robert Murphy.
Christmas Mum Twice Over
We interview the mother with two Christmas babies
Natasha Bird from Chippenham gave birth to seven year old Louis on Christmas Day but it was when little Sonny arrived on exactly the same day this Christmas, she was really beating the odds. Here's our Wiltshire reporter Robert Murphy's full interview with the miracle mum.
Christmas Mum Twice Over
Chippenham mother home after having second Christmas Day baby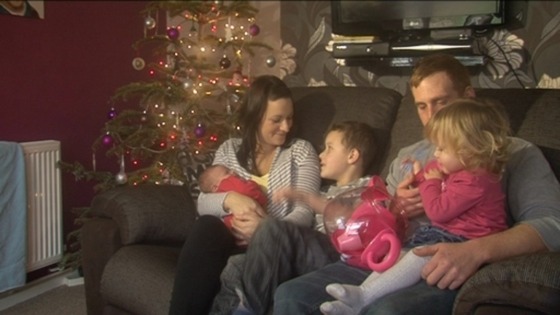 Chippenham mother Natasha Bird is back home after giving birth to her second Christmas Day child.
Sonny arrived seven years to the day after big brother Louis. Bookmakers say the chances of that happening are a million-to-one.
West Country Travel
TRAINS: Delays due to a landslip at Chippenham
There are delays of up to 45 minutes on trains between Bristol Temple Meads and Swindon due to a landslip at Chippenham.
First Great Western do not currently have an estimate for when a normal service will resume.
Advertisement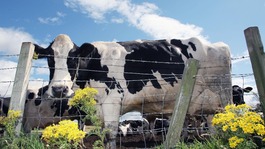 A pensioner has died after being trampled by cows as she walked her dog in a field in Wiltshire.
Read the full story
Dog Walker Killed By Cows
Woman trampled to death in a field of cows
A woman walking her dog in a field of cows in Wiltshire has been trampled to death.
Great Western Ambulance Service said it was called to the incident in Chippenham just after 8.30 this morning.
Paramedics were unable to resuscitate the woman, who was in her seventies. Her dog was also injured in the attack.
West News In Brief
Chippenham divers clear River Avon of rubbish
Volunteers and divers in Chippenham are clearing the River Avon of rubbish today.
It follows the success of a 'River Tidy' In December when more than 40 shopping trolleys, some of which had been there more than 20 years, were pulled out by scuba divers at Town Bridge.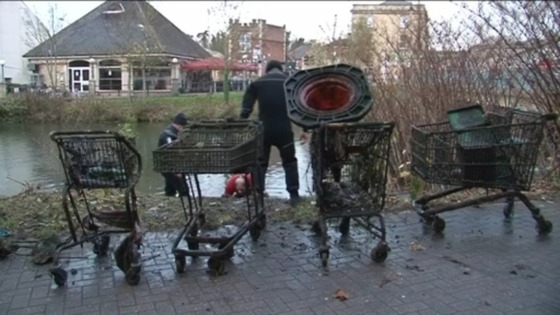 They also found 22 bikes, six scooters, a bus stop attached to a lamppost as well as road cones and other junk.
Volunteers from Calne Divers and Chippenham Angling Club will be leading the tidy-up.
Sports Stars Visit Wiltshire
Sporting stars join in with martial arts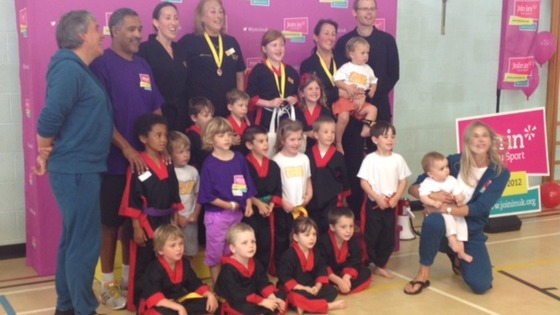 Daley Thompson, Sharron Davies and broadcasterJohn Inverdale have been visiting Ninja Tots martial arts club in Chippeham. Daley Thompson tried out some moves with the young ninjas.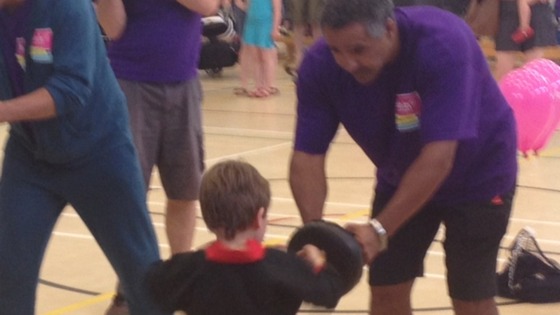 The ' Join In' campaign wants to encourage children to get involved in all sports across the country.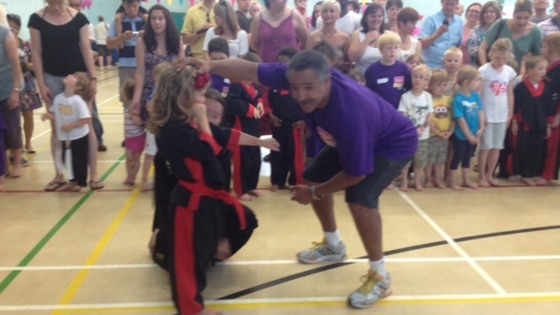 Load more updates
Back to top