Declaration not expected for a while but camera crews are already setting up. Could another Lib Dem seat be lost? http://t.co/3G7C20RbAV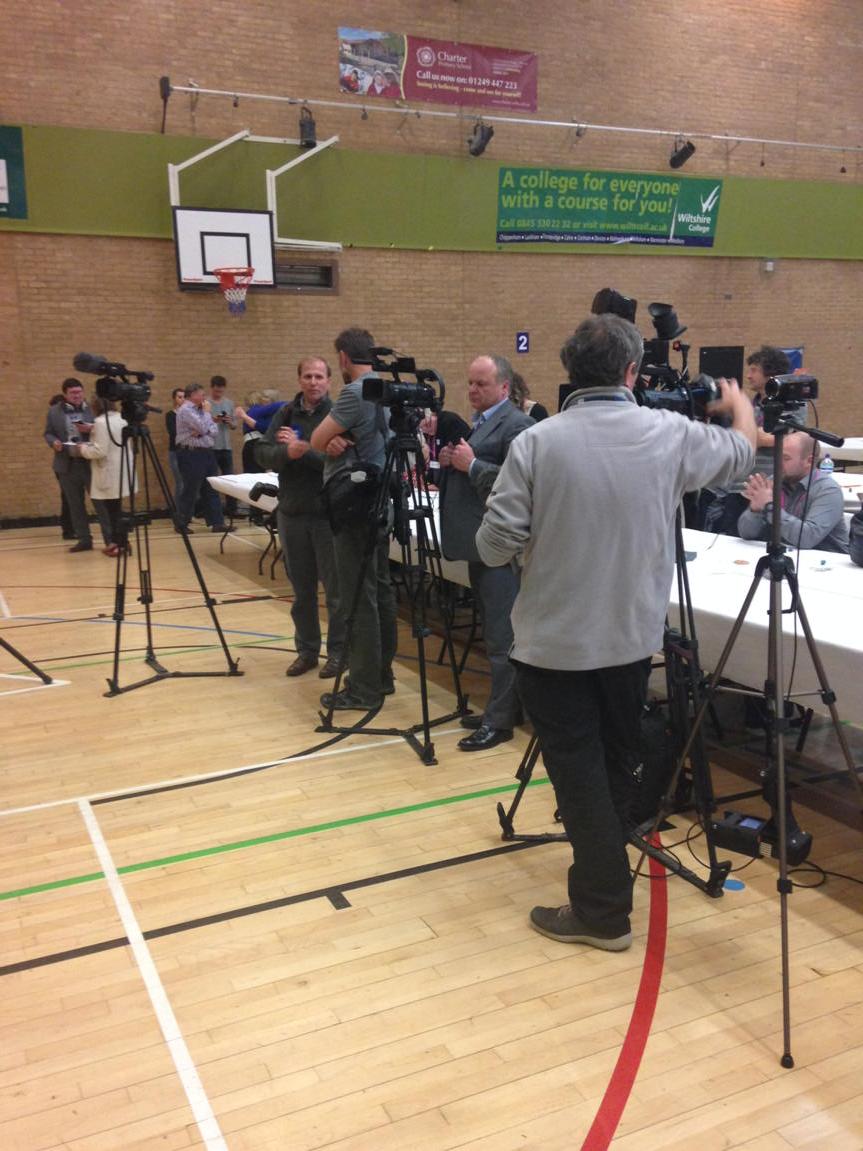 Advertisement
The Liberal Democrat candidate for Cheltenham, Martin Horwood, has conceded that he will lose his seat.
Will he be right? Join us for the results around 3:30am.
To all who voted, helped, tweeted, knocked on doors, made calls & generally worked flat out for @cheltlibdems today, biggest THANK YOU ever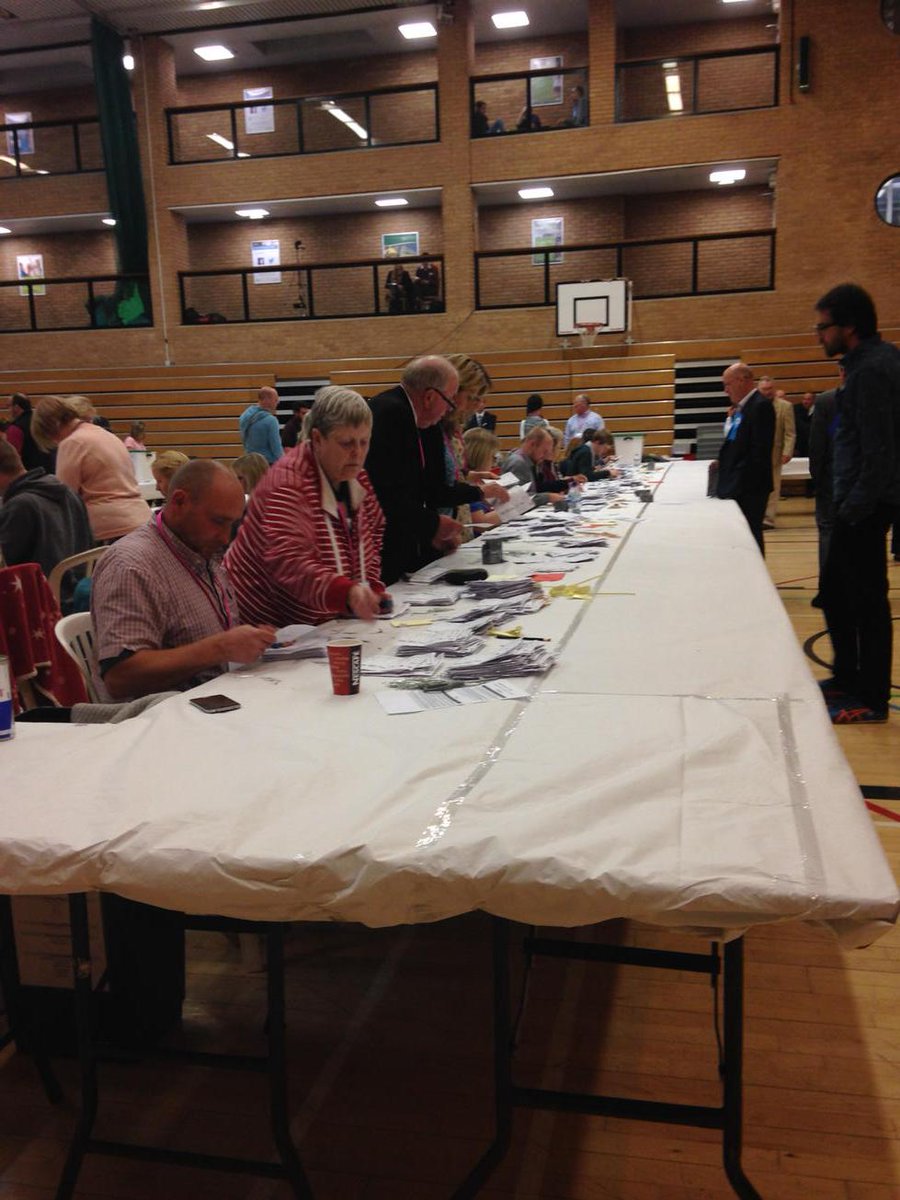 The count is underway in Chippenham.
More than 400 people will spend the next 3 hours counting around 55,500 ballot papers.
If those counting suspect a 'spoiled' paper they hold a red card in the air so an 'agent' can make a decision on whether it can be included or whether it must be discarded.
A deceleration is due around 04:30am although less than 2,500 seats separate the Lib Dems (who currently hold the seat) and Conservatives.
There was a recount in 2010 so don't be surprised if there is another in 2015.
Follow Jonty Messer for the latest updates, and join the debate using the hashtag #westdecides
Two lanes are closed and traffic is queueing due to broken down vehicle on M4 Westbound between J17 and J18. That's Chippenham to Bath.
Nick Clegg came to the Chippenham constituency to do some campaigning today - nine days after a visit from David Cameron.
At the last election in 2010, the Liberal Democrats took this newly-created seat with a majority of just under 2,500. It's in the top thirty Conservative targets.
Mr Clegg denied his campaign was struggling, following the surge by the SNP, or that he was being "drowned out". He insists that the public want to see policies anchored on the middle ground - implying that the Lib Dems were a "fairer" alternative to a Conservative/UKIP coalition or a Labour/SNP one.
Advertisement
In Chippenham, Duncan Hames made history at the last general election by becoming the first Liberal to win a seat in Wiltshire in more than 80 years.
In the latest in our series studying ten seats on the way to Number Ten, Robert Murphy has been focussing at Chippenham.
Police investigating an allegation of rape in Chippenham in 2007 have released an efit of a man they'd like to speak to.
The incident is alleged to have taken place in September 2007, and was reported to the police in February 2015.
The victim was on the High Street when two men pulled her into the area between a former furniture shop (now Bar Rivo) and the town bridge. She was slapped, pushed to the floor and sexually assaulted.
Although this incident happened more than seven years ago, we are hopeful that we will be able to jog people's memories and someone will be able to help identify the males involved.

I would urge anyone who has been the victim of any sexual assault to contact Wiltshire Police immediately – we have dedicated officers who are specially trained to help those who have been abused.
– Detective Constable Toni Evans, Melksham CID
The M4 eastbound is closed due to a serious crash involving a lorry and a car between J17 (Chippenham) and J16 (Swindon West).
It happened at about 18:45.
Drivers should follow the hollow square symbol for the diversion.
Load more updates