People near Hungerdown Lane in Chippenham are being advised to keep their doors and windows closed - a huge fire is burning at a derelict building in the town.
Five Wiltshire fire crews have been tackling the blaze since this afternoon. It is producing a large amount of smoke, which could be dangerous for those with existing respiratory conditions.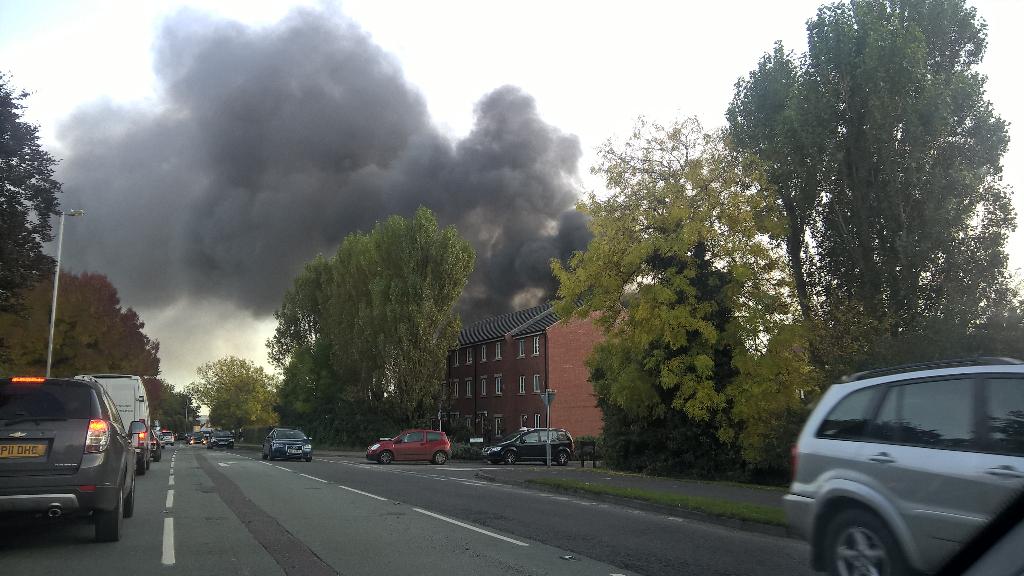 Police are appealing for information about a woman who has gone missing in Chippenham.
Margaret Grant was last seen on Monday 12 October at her home in Manor Road. She has not contacted her family since, which is said to be out of character.
Police say Margaret has heart problems and needs medication which they think she does not have with her.
Description
Large build
Shoulder length blond hair
May be wearing black jogging bottoms, plain t-shirt and blue anorak
Belived to have taken her car, a silver "55" plated Land Rover estate
Advertisement
A boy who nearly lost the use of his legs in a car crash has visited the air ambulance team that saved his life.
Max Chant, who is now 12, was involved in a crash near his home in Chippenham last year. He suffered spinal injuries.
He gave paramedics at Wiltshire Air Ambulance a cheque for £12,000 after completing a 25 mile walk in aid of the charity.
Max says he still remembers the crash.
I remember being brought out the car and laid onto the grass next to the car and then the ambulances arriving and the air ambulance took me up to children's hospital.
– Max Chant
A 36-year-old man has been charged with 11 counts of making indecent photographs of a child and 32 counts of voyeurism.
Daniel Helps of Sutton Benger, near Chippenham, is due to appear at Swindon Magistrates Court on 14 October 2015.
The majority of the voyeurism offences were committed at The Olympiad Leisure Centre in Chippenham.
A man has appeared in court charged with murder after the body of a woman was discovered in Chippenham at the weekend.
Christopher Collier, 52, of Charter Road in Chippenham, appeared at Swindon Magistrates Court this morning, charged with the murder of Julie Anne Collier, 55, also from Charter Road.
Collier has been remanded in custody and will appear at Bristol Crown Court on Wednesday.
A man has been charged with murder after the body of a woman was discovered in Chippenham at the weekend.
The body of 55-year-old Julie Anne Collier was found at a house on Charter Road on Saturday.
Christopher Collier - also from Charter Road - has been charged with her murder. He has been remanded in custody and will appear at Swindon Magistrates Court today.
Advertisement
A Wiltshire couple thought they'd had a £25 lottery win but didn't check the full results, which would have told them they were millionaires
Read the full story ›
A couple from Chippenham have won £1 million in the EuroMillions lottery draw.
The lucky pair are celebrating their good fortune alongside their eighth wedding anniversary.
The man behind multi-million pound 'The Black Farmer' sausage and meat brand has spoken to ITV News about his year long battle with cancer.
Read the full story ›
Two gigantic smiley face emojis have cropped up in the fields of Bath and Chippenham overnight.
They're both part of a record-breaking campaign by a mobile phone company which they say wanted "to help the nation wake up with a smile on its face."
The advertising stunt involved a 100 foot happy face crop circle being made in a field and another painted by local artists near Bath station.
The first smiley face to appear was in a wheat and barley field near Chippenham.
The second involved a team of twenty-five artists who worked through the night to give commuters on train lines near Bath a smile this morning.
Load more updates