Detectives investigating the murder of Shaun James have issued previously unreleased footage of a white van they now believe could have been the vehicle used by the killer.
The CCTV footage can be viewed here.
The development comes on the twelfth anniversary of Shaun's death and officers are hoping the images will prompt more people to come forward with information.
In particular it is hoped that several people who have called in anonymously will phone the incident room again.
Shaun was 32 when he was run over in Steam Mills Road on the evening of December 15th, 2002.
Police who investigated at the time believed the incident was a hit and run but were unable to identify the driver.
Now, the officer in charge of the case is convinced Shaun was taken in a van to Steam Mills Road before being deliberately run over and killed.
Police say they had several interesting calls from people who wished to remain anonymous and said they are scared to identify themselves or come forward with more information.
Anyone with information should call the incident room on 01452 754544.
It's been 12 years since the death of Shaun James, and today family and friends gathered for a special memorial service.
Shaun was found dead in a lane near Cinderford in the Forest of Dean in 2002. After new forensic tests, police say he was probably taken there and then deliberately run over.
Police hope to release new information on the murder investigation later today.
Advertisement
Police have been responding to a number of leads after a suspected hit and run in the Forest of Dean was reopened as a murder investigation.
Shaun James was found dead in a lane near Cinderford 12 years ago today.
After new forensic tests, police say he was probably taken there and then deliberately run over. He had been drinking in the Upper Bilson Inn in Cinderford that night.
The family of a man, who was killed twelve years ago in what was thought to be a hit and run, say they're glad that police have now begun a murder inquiry. Shaun James was found dead in a lane near Cinderford in the Forest of Dean in 2002. After new forensic tests, police say he was probably taken there and then deliberately run over.
Shaun's partner Lisa McStraw says she had always known it was murder but she welcomes the fact that it has been confirmed.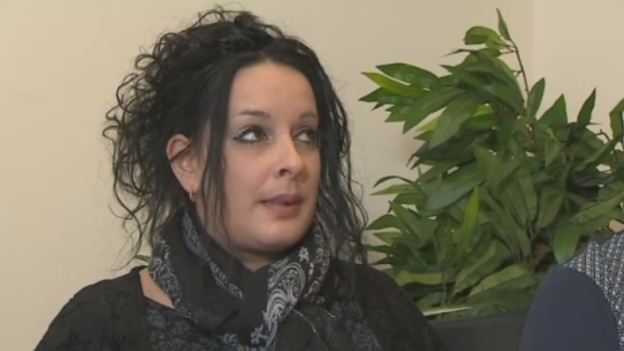 Detectives in Gloucestershire have begun and investigation into the murder of a man they thought had been killed in a hit and run twelve years ago.
New evidence has revealed Shaun James was murdered after leaving a pub in Cinderford in 2002. A £5000 reward is being offered for anyone with information leading to his killer. Detective Chief Inspector Steve Porter says Gloucestershire Police are now confident that Shaun James was murdered.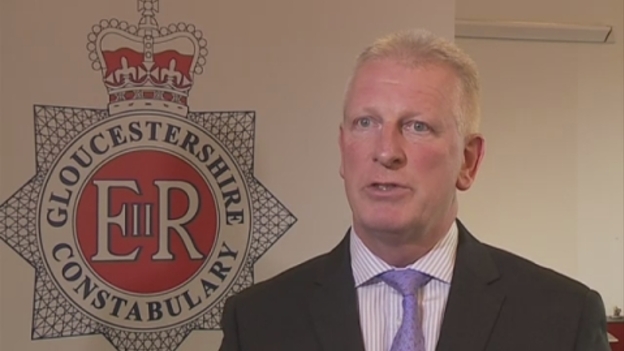 Crimewatch is appealing for information into the death of a man in Gloucestershire 12 years ago.
Shaun James died when he was hit by a car on Steam Mills Road in Cinderford in December 2002. The 32 year old had been drinking at a pub in the town. The driver was never traced.
His family say they just want justice for Shaun.
Advertisement
24 year old Christopher Wright from Cinderford has been jailed for two and a half years and banned from driving for five years after twice being involved in high speed police chases.
The court heard that the first chase ended with police ramming his car off the road and the second was brought to a halt when he stopped after running over two 'stingers' which punctured three of his tyres.
Judge Alistair McGrigor told Wright that both chases had put the lives of pedestrians and other motorists at risk,
The judge had watched dramatic CCTV film of both chases - one along the A40 and A48 from Gloucester to Newnham on Severn last July and the other through residential streets of Wright's home town.
As well as the two dangerous driving charges Wright also admitted having no insurance and failing to stop for police on the firsrt occasion and having no insurance or licence, refusing a breath specimen and possessing cannabis on the second occasion.
A mother from Cinderford has won the top prize - £1m - on a National Lottery scratchcard.
Emma Wildin, 29, from Cinderford, was on her own in her garden early last Wednesday when she discovered she'd won and promptly phoned her husband who'd already left for work.
The married mother-of-two said: "I phoned my husband straight away and told him he needed to come back because I thought I'd won £1million. I couldn't believe it; he was cool as a cucumber!
"I paced around the kitchen until 9am when the Camelot line opened and I could chat to someone about my win. Afterwards I took the children to soft play and because I was too worried to leave it, I had the winning Scratchcard in my handbag the whole time!"
Emma and Phil, 31, a financial advisor, have been married for six years and been together for 16. They live in their own house in Cinderford and have two children aged four and 18 months.
Emma said: "After the money arrived in my bank account I went to buy some new clothes for our holiday next week and also treated myself to a new car – a second-hand Range Rover.
"I'm planning to hang onto the rest of it though because what we'd really like to do is buy a plot of land and build our own dream home.
"The win still hasn't sunk in properly yet but to know that we will be able to secure a good future for our two children just means so much to me."
Emma's Scratchcard cost £5 and was bought at the Co-Op in Cinderford.
The Co-op has won a legal challenge to stop an Asda store being built in Cinderford.
Forest of Dean District Council previously gave permission for the new retail store on land at Steam Mills Road in January.
But the Co-op, which already has a store in the town, applied for a Judicial Review and a judge at the High Court has ruled in their favour.
Police have released CCTV images after two hooded burglars broke into a supermarket in Cinderford and stole cigarettes. The incident happened on Dockham Road at around 3.15am this morning. Police used dogs to try to catch the offenders.
Load more updates