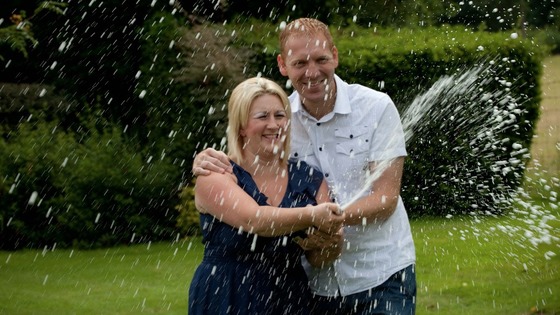 A mother from Cinderford has won the top prize - £1m - on a National Lottery scratchcard.
Emma Wildin, 29, from Cinderford, was on her own in her garden early last Wednesday when she discovered she'd won and promptly phoned her husband who'd already left for work.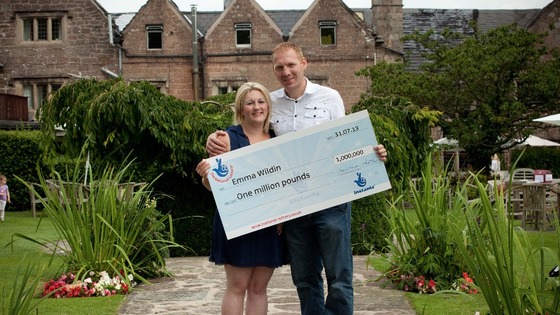 The married mother-of-two said: "I phoned my husband straight away and told him he needed to come back because I thought I'd won £1million. I couldn't believe it; he was cool as a cucumber!
"I paced around the kitchen until 9am when the Camelot line opened and I could chat to someone about my win. Afterwards I took the children to soft play and because I was too worried to leave it, I had the winning Scratchcard in my handbag the whole time!"
Emma and Phil, 31, a financial advisor, have been married for six years and been together for 16. They live in their own house in Cinderford and have two children aged four and 18 months.
Emma said: "After the money arrived in my bank account I went to buy some new clothes for our holiday next week and also treated myself to a new car – a second-hand Range Rover.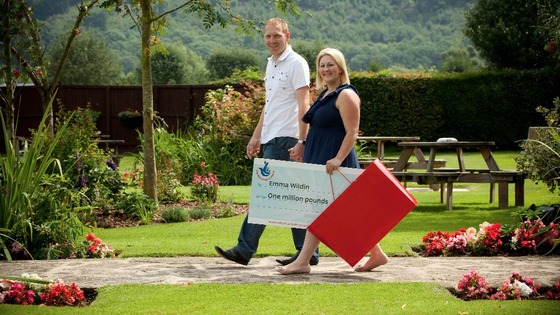 "I'm planning to hang onto the rest of it though because what we'd really like to do is buy a plot of land and build our own dream home.
"The win still hasn't sunk in properly yet but to know that we will be able to secure a good future for our two children just means so much to me."
Emma's Scratchcard cost £5 and was bought at the Co-Op in Cinderford.