A commemorative blue plaque in honour of Cirencester rock legend Cozy Powell is to be unveiled in the town.
Queen guitarist Brian May will perform the ceremony at the Corn Hall today (7 January).
Cozy drummed for many bands including Rainbow, Whitesnake and Black Sabbath.
He died in a car crash on the M4 near Bristol in 1998 when he was 50 years old.
Lady Bathurst of Cirencester Park, Cirencester, has launched an online appeal to raise funds for the victims of the Christmas 2015 floods across the UK.
"Like so many, Lord Bathurst and I have watched the news reports over this festive period with a growing sense of horror and helplessness.

It was a completely natural and immediate reaction to want to try and do something constructive to help those who are having such a devastating experience, right across the country."

We all remember the devastating 2007 floods across Gloucestershire and the equally wonderful way in which complete strangers pulled together to help each other. It is only natural that we would all wish to reflect the amazing support we were shown back then, and if I can offer an avenue for everyone to do so, then I couldn't be happier.
– Lady Bathurst
The ​appeal has already raised ​£700 and ​will help flood victims, with particular emphasis on those who are no longer covered by insurance, the elderly, the isolated, as well as those families with young children.
It will help them to refurnish their homes with basic furniture and essential electrical goods such as sofas, kitchen equipment, washing machines and other household necessities.
You can find out more here.
Advertisement
A Gloucestershire student has become the first tetraplegic person in the world to take part in a Tough Mudder challenge.
21-year-old Rob Camm and his team navigated the 12-mile course near Cirencester on a wheelchair that he controls with his chin.
He was left paralysed from the neck down and reliant on a ventilator following a car crash in September 2013.
You can see Katie Rowlett's report on Rob's triumph here:
And you can watch her report on the Tough Mudder here:
Gloucestershire Police have confirmed that two men have died following a collision on the A429 in the Cotswolds.
The force have said that the road is likely to be shut between Cirencester and Northleach for most of the day.
If you're planning to use the A429 this morning please find an alternative route. Please do not ignore CLOSED signs. http://t.co/1PgfA7jl4F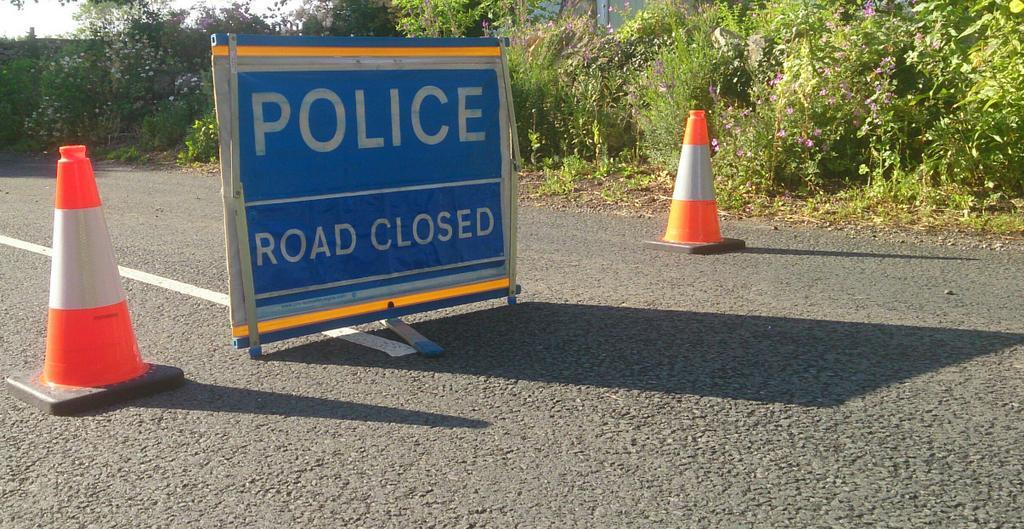 Gloucestershire Police have confirmed that two men have died in a collision between a lorry and two cars on the A429 in the Cotswolds.
The force have said that the road is likely to be shut between Cirencester and Northleach for most of the day.
Traffic is being diverted along the A417 toward the Air Balloon roundabout, the A436 via Seven Springs to re-join the A40 at Andoversford.
The crash happened near the village of Fossebridge in the early hours of this morning.
Well as excuses go, this is certainly one of the rarer ones.
A female mini driver has been left more than a little bit red faced after her car smashed into the back of a van... as she was using a sex toy.
The woman, described in her 30s, lurched forward while stuck in traffic in Cirencester, Gloucestershire. As she got out of her car she was spotted doing up her trousers while holding on to the rampant rabbit style toy.
After swapping details, the van driver's bosses then checked the vehicle's rear camera footage which revealed the unusual circumstances.
To M&J Seafood's surprise, the video revealed all.
A driver was called into the office and feared he was getting the sack. He'd been on his first shift after looking for work for ages.

The bosses told him it wasn't his fault and then said 'Have you seen this?'.
– A source
The driver was working for M&J Seafood's branch in Cirencester, Glos.
The firm, which refused to ID the driver or release the video, added: "The matter is in the hands of our insurers."
Advertisement
Police in Gloucestershire are appealing for information after a man and a police officer were assaulted in Cirencester.
At 1am on Saturday morning police were alerted to an alleged assault in Castle Street. An ambulance was attending a 43 year old man from Cirencester who had been knocked unconscious in the street by a man near Stoney's restaurant.
The offender, a 20 year old man from Cirencester, returned to the scene of the alleged assault, where he was spoken to by an officer. He then assaulted the officer by grabbing him and knocking him to the ground.
With the help of other officers the offender was arrested and taken into custody.
The victim of the original assault was taken by ambulance to the Great Western Hospital in Swindon where he received treatment for concussion and bruising. The police officer sustained a broken tooth and bruising to his face and hands.
During the incident a crowd gathered in the street and the actions of some of those present were questionable at best. Some of the crowd appeared to be egging on the young man who was arrested. We would like to speak to those people and appeal to other members of the public who were trying to enjoy a night out in Cirencester to help us identify them and provide any evidence that they can about the assaults.
– Sergeant Chris Wright
A pedestrian has been killed after being hit by a white Ford Transit van near Cirencester. The man was walking along the A429 Stow Road in the early hours of Sunday 17th May.
Investigations are underway and police are asking for witnesses to come forward.
A woman has been jailed for three years for stealing antiques and art, including a Picasso sketch, from a countess in Gloucestershire.
Kim Roberts pleaded guilty to theft and burglary at Gloucester Crown Court.
She was working as a housekeeper for Lady Bathurst when she stole precious paintings, antique vases and silver plates from her ex-employer.
The 59-year-old took the paintings and plates worth a combined total of £500,000 from the Dowager's home on her family's Cirencester Park Estate, between April 30 and May 21 last year.
Gloucestershire Police found a grenade at a house in Churnside, North Cerney, Cirencester at the weekend.
It's thought to be a World War 2 grenade and following investigations by the Explosives Ordnance Disposal unit, it was found to safe as it had been disarmed some time in the past.
Load more updates