See Ian Axton grill the two Lib Dems battling to replace Nick Clegg in the wake of the party's spectacular collapse in the general election - Tim Farron and Norman Lamb.
Questions come in from Lib Dems around our region, but surely the main one is, where does the party go from here?
The first West Country at Westminster since the election.
Ian Axton talks to Conservative MP for North Somerset and former Defence Secretary Liam Fox, Labour MP for Exeter Ben Bradshaw, former Lib Dem MP for Wells Tessa Munt and UKIP parliamentary candidate for the Forest of Dean and UKIP party director Steve Stanbury.
Advertisement
The National Crime Agency are searching for two men, one from Bristol and and one from Gloucestershire who are believed to be hiding in Spain.
Mohammed Jahangir Alam,32, (below) is wanted by Gloucestershire Police for rape and sexual assault. He lived in Bradford before moving to Cheltenham in 2008. He is 5ft, 8ins tall and his last known address was in the E3 area of London.
Jayson McDonald, 37, (below) who is originally from Bristol, is wanted by the Metropolitan Police on suspicion of conspiracies to import and supply heroin and cocaine.
McDonald's his last known address was in the Acton area of London. He is believed to be a member of a Europe-wide organised crime network responsible for the importation of Class A drugs into the UK.
He is 5ft, 11 ins tall.
Anyone with any information regarding these two men is being asked to call Crimestoppers on 0800 555 111.
Former Somerset Royal Marine Mark Ormrod lost both legs and an arm while serving with 40 Commando based at Norton Fitzwarren near Taunton.
He was invited back to their base near as guest of honour.
Mark says his life has changed for the better since his catastrophic injuries.
Jacquie Bird spoke with him.
Hayley Ridgewell from Swindon, Wiltshire wishing her mother Susan Ridgewell a very Happy Mother's Day.
Weston super Mare's sand sculpture festival will return this year despite fears that it might be too expensive.
Organisers have confirmed the festival will be back next month to celebrate its 10th anniversary.
Last year organisers said the festival might not return because it costs too much to set up.
Advertisement
Two teenage conmen have been jailed for their part in phone scams which tricked dozens of pensioners out of thousands of pounds.
19 year olds Rahim Choudhury and Abdul Shafee were part of a gang that conned 30 pensioners from across the South West out of a total of £88,000.
They sometimes pretended they were police.
Choudhury received three years, two months in prison and Shafee, 15 months.
Detective Inspector Tony Hubbard from the South West Vice Crime Unit spoke to ITV news after the sentencing.
A convicted West Country killer who went on the run in Australia for 15 years is back behind bars.
Robert Hennessey, 50, was jailed in 1978 for repeatedly stabbing his elderly aunt in Plymouth when he was 14 years old.
Hennessey disappeared after walking out of Leyhill prison, in South Gloucestershire in 1998. Officers finally tracked the 50 year old down in Australia and he has now pleaded guilty to evading lawful custody.
He has been jailed for 16 months.
Robert Hennessey was arrested on suspicion of fraud offences in the Queensland area of Australia in 2013.

Since then we've been working closely with the Australian authorities to ensure he was returned to the UK to serve the rest of his sentence and to face justice for the unlawful absconsion.

With the assistance of Devon and Cornwall Police, the victim's family have been kept updated on Hennessey's deportation and subsequent court appearances in the UK.
– Det Con Stuart Brooks
Much of the West Country has woken up to a dusting of snow - if you have any pictures, do email them to westcountryweather@itv.com including where you took the photo.
We may use them on tonight's programme!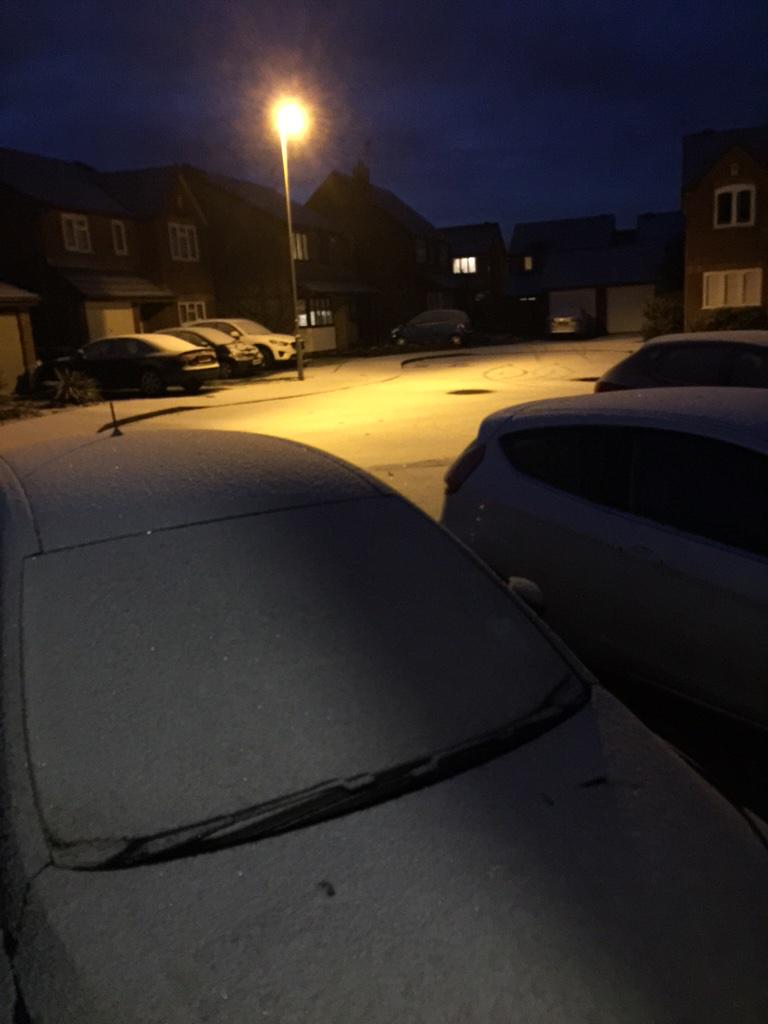 Load more updates