All in a flap! Shoppers in Cornwall forced to flea as a seagull enters the premises. Duck!
Read the full story ›
The driver of a coach which crashed in Cornwall killing two elderly passengers has gone on trial at Truro Crown Court.
Read the full story ›
Advertisement
Firefighters have successfully put out a giant fire at a recycling plant that caused mass disruption in Cornwall. Crews were called to the recycling yard next to St Erth station just after 8pm on Monday 8 August.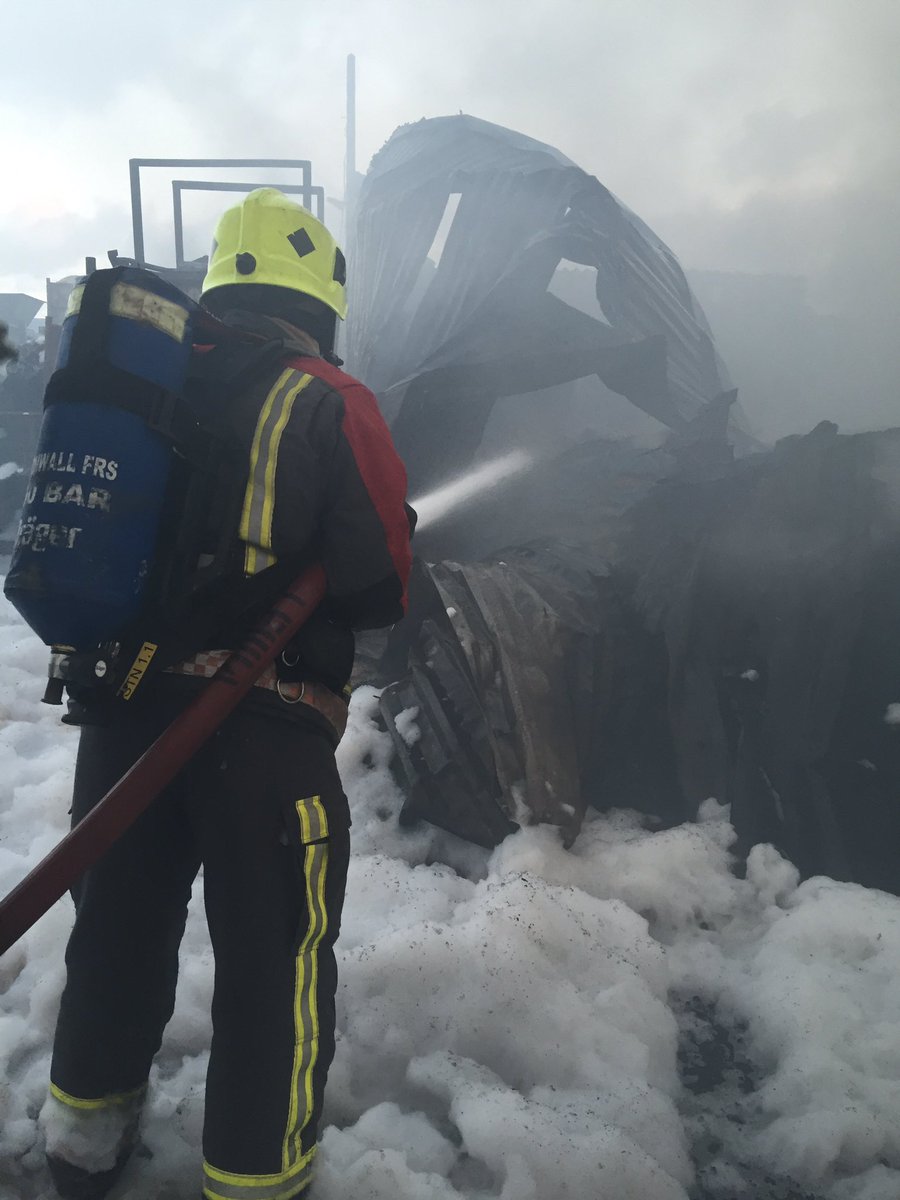 The owners of a recycling firm at St Erth, which has been burning all week, have thanked emergency crews and the community
Read the full story ›
Boardmasters festival has started. More than a 100,000 people are expected at the event over the next few days.
Read the full story ›
Thousands of travellers have faced a day of disruption in Cornwall as roads and rail lines have been closed by a huge black cloud of smoke from burning tyres.
Here are the affected lines:
No service on CrossCountry between St Erth and Penzance. Tickets being accepted on Great Western Railway services.
Passengers may alternatively use bus routes 14,17 and 18. Services between Truro and Plymouth are not affected.
Replacement bus service running on Great Western Railway between St Erth and St Ives (Cornwall), and between St Erth and Penzance.
Advertisement
Sorry, this content isn't available on your device.
Crews are still fighting a huge fire at St Erth in Cornwall, which has caused major problems on rail and roads this morning
Read the full story ›
More than 3000 people have been without a doctors' surgery. Cardrew Health Centre finally closed its doors leaving patients devastated.
Read the full story ›
Firefighters are dealing with a "significant" fire at St Erth recycling centre. Smoke could be seen for miles across Cornwall.
Read the full story ›
Load more updates