Former England and Kent wicketkeeper Geraint Jones has signed for Gloucestershire. He says he's excited at the prospect
Read the full story ›
Somerset County Cricket Club have today announced that Director of Cricket, Dave Nosworthy, will be leaving the Club at the end of the current season.
"With me being the type of character to always put the Club and the team first, I believe I have done as much as I can and that the time is now right to step aside.

"There have been highs and lows, and some tough decisions to have been made along the way, but what has been most pleasing to me has been the emergence of some of the younger players who have flourished and have really come through in recent months.

I have personally learnt a lot over the last two years about people and cricket, and look forward to taking this knowledge and these experiences along with me in to the future.

Lastly, I've really enjoyed my time at the Club and it will always have a special place in my heart. I would like to thank the Club, the players, the members and staff for allowing me to be part of Somerset and for your patience and help along the way."
– Dave Nosworthy
Advertisement
One of the victims of this weekend's bad weather was probably Bristol's biggest cricket match of the season.
The One Day International between England and India was eventually abandoned yesterday, without a ball being played.
People who had tickets for the match can exchange them for tickets to Wednesday's One Day International in Cardiff.
And it is still raining at the County Ground today, as the major task of dismantling all the extra seating for the One Day International gets underway.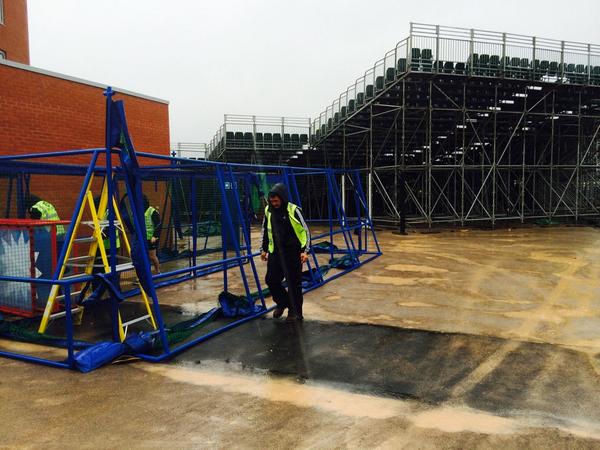 Jos Buttler is being tipped as the new star of English cricket after being called into the Test team for the first time for the series with India.
The Taunton-born wicketkeeper will make his debut on Sunday. His potential was first spotted when he attended Kings College in the town.
Somerset cricketer, Craig Kieswetter has tweeted a picture of his face after suffering a broken nose and fractured right cheekbone.
He was injured when the ball went through the facial grille of his helmet at the LV County Championship fixture against Northampton yesterday.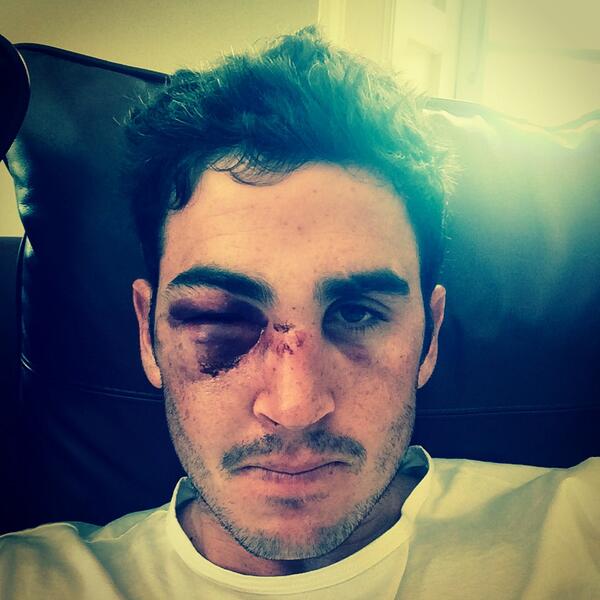 in cricket, Somerset have beaten Gloucestershire by seven runs in tonight's T20 match in Taunton.
Somerset hit 175 for 8 in their 20 overs. Nick Compton top scored with 46.
In reply, Gloucestershire hit 168 for six.
Advertisement
Gloucestershire cricketer Ian Saxelby has had to retire because of a knee injury.
The 25-year-old bowler failed to recover from a knee injury he received at the start of the season. Recent surgery revealed that the injury was more serious than initially thought.
It's the end of day two in the Division Two match between Gloucestershire and Derbyshire.
Gloucestershire bowled out Derbyshire for 278 in their first innings. The visitors finished today 21 for 2.
The match at the County Ground had earlier been interrupted by rain delays.
A cricket club in Bristol that's been campaigning for the release of two teenagers from a detention centre says it won't give up fighting for them to be granted asylum.
Ahad and Anum Rizvi are facing deportation if the Home Office turns down their application - separating them from their family. Laura Makin-Isherwood reports.
Two Bristol siblings have been released from an immigration removal centre after more than a month in detention.
Ahad Rizvi, 19, is a keen cricketer at the Easton Cowboys Club in Bristol; last night he was already back practising in the cricket nets. The club has run a vigorous fundraising and publicity campaign to keep the siblings in the country.
Ahad and his sister Anum, 20, came to the UK from Pakistan to join their parents, who claimed asylum here; as minority Shi'a Muslims, the family say they have received death threats from Taliban militants in their home country.
But once Ahad and Anum turned 18, they had to apply for their own asylum. These bids have failed, and they are reaching the end of the appeals process. However, after a bail hearing was cancelled this week, authorities have temporarily allowed them home to Bristol.
Local MP Kerry McCarthy, who has supported their campaign, has emphasised that their legal status has not changed with their release, however.
Load more updates