James Hildreth has taken his third century for Somerset Cricket this season.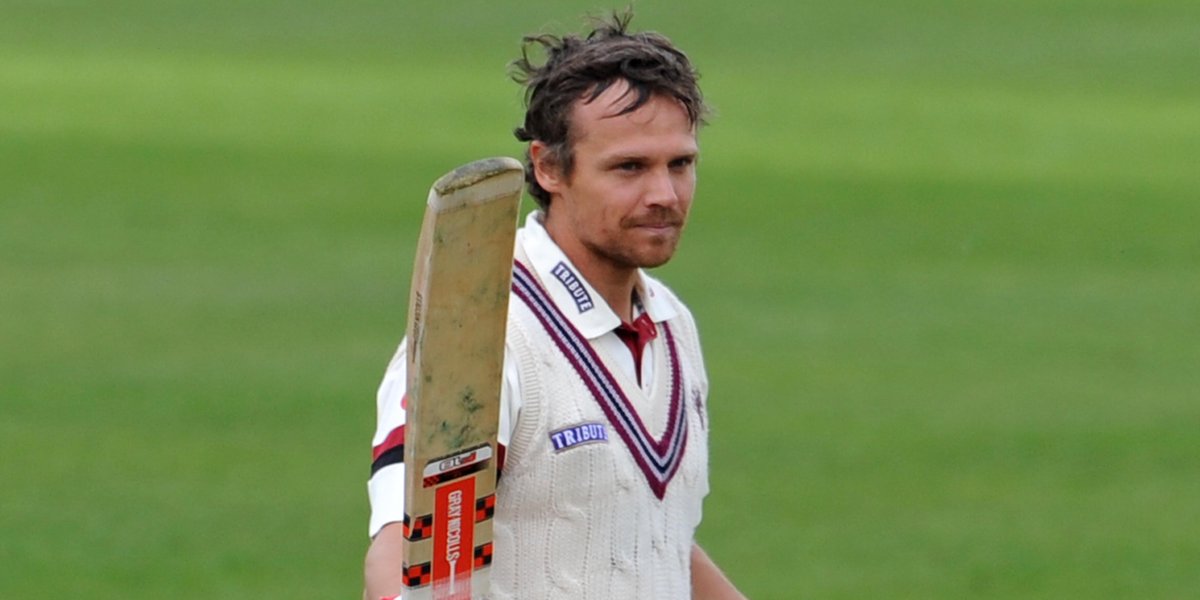 Somerset and England wicketkeeper Craig Kieswetter is likely to miss the 2015 cricket season because of an eye injury suffered five months ago.
The county said that 27-year-old Kieswetter, who was recently named in England's provisional 30-man squad for the World Cup that starts in February, has "struggled to regain perfect vision."
Kieswetter, who has played in 46 one-day internationals for England and 25 T20 internationals, broke his nose and damaged an eye socket while batting for Somerset against Northamptonshire.
It is really disappointing, but my eye is not 100%, and this of course is critical in maintaining the levels of performance that I expect of myself.

I need to make every effort to resolve the matter and have the best specialist help in that regard.
– Craig Kieswetter
This is clearly worrying news for Craig, and his health and well-being are paramount in our minds at present.

We will continue to support him during his treatment and rehabilitation and hope to see him return to playing as quickly as possible.
– Matthew Maynard, Somerset director of cricket
Advertisement
Somerset County Cricket Club has announced that Nick Compton is to leave the club by mutual agreement.
We would like to acknowledge the contribution Nick has made to Somerset CCC during his five years with the Club.

He will be missed and we are disappointed he has decided to leave. He departs with our very best wishes for the future and with our thanks for his outstanding contributions on and off the field.
– Somerset Chief Executive, Guy Lavender
I am sorry to see Nick depart as he is a quality cricketer but it is fundamentally important that he, or any player for that matter, wants to be here and is able to perform to the best of their ability; sadly this is not something Nick feels able to achieve at this time.
– Director of Cricket, Matt Maynard
Nick Compton will leave straight away and says he wants to base himself closer to home in London. It is thought he may return to play for his former county, Middlesex.
I have loved playing for Somerset, but I have decided to re-locate more permanently to my base in South-West London. I have always set myself the highest of professional standards, and I don't want to compromise myself or the club, going forward.

I appreciate Somerset's understanding of my wish to balance both my personal and professional life. The club will always have a special place in my heart and I owe Brian Rose a huge debt of gratitude for the privileged opportunity he gave me to become a Somerset cricketer, which in turn has enabled me to fulfil a number of cricketing goals.

Thanks to everybody who has made me so welcome in the last five years. I have been part of some exceptional teams, experienced the warmth of Somerset's amazing supporters who make it such a great club to play for, and wish everybody connected with Somerset Cricket continued success.
– Nick Compton
Former England and Kent wicketkeeper Geraint Jones has signed for Gloucestershire. He says he's excited at the prospect
Read the full story ›
Somerset County Cricket Club have today announced that Director of Cricket, Dave Nosworthy, will be leaving the Club at the end of the current season.
"With me being the type of character to always put the Club and the team first, I believe I have done as much as I can and that the time is now right to step aside.

"There have been highs and lows, and some tough decisions to have been made along the way, but what has been most pleasing to me has been the emergence of some of the younger players who have flourished and have really come through in recent months.

I have personally learnt a lot over the last two years about people and cricket, and look forward to taking this knowledge and these experiences along with me in to the future.

Lastly, I've really enjoyed my time at the Club and it will always have a special place in my heart. I would like to thank the Club, the players, the members and staff for allowing me to be part of Somerset and for your patience and help along the way."
– Dave Nosworthy
One of the victims of this weekend's bad weather was probably Bristol's biggest cricket match of the season.
The One Day International between England and India was eventually abandoned yesterday, without a ball being played.
People who had tickets for the match can exchange them for tickets to Wednesday's One Day International in Cardiff.
And it is still raining at the County Ground today, as the major task of dismantling all the extra seating for the One Day International gets underway.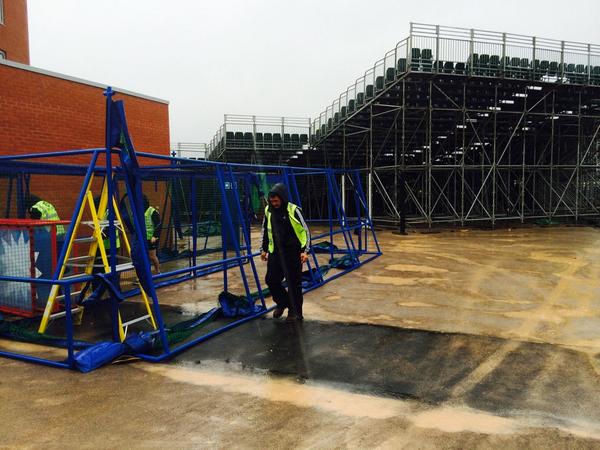 Advertisement
Jos Buttler is being tipped as the new star of English cricket after being called into the Test team for the first time for the series with India.
The Taunton-born wicketkeeper will make his debut on Sunday. His potential was first spotted when he attended Kings College in the town.
Somerset cricketer, Craig Kieswetter has tweeted a picture of his face after suffering a broken nose and fractured right cheekbone.
He was injured when the ball went through the facial grille of his helmet at the LV County Championship fixture against Northampton yesterday.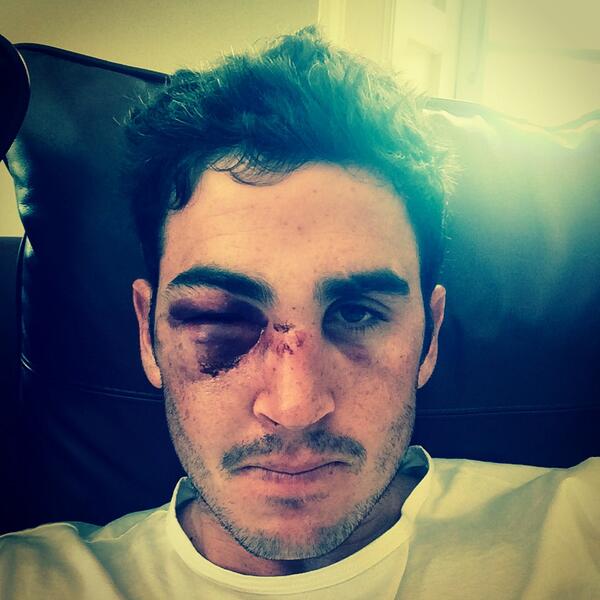 in cricket, Somerset have beaten Gloucestershire by seven runs in tonight's T20 match in Taunton.
Somerset hit 175 for 8 in their 20 overs. Nick Compton top scored with 46.
In reply, Gloucestershire hit 168 for six.
Gloucestershire cricketer Ian Saxelby has had to retire because of a knee injury.
The 25-year-old bowler failed to recover from a knee injury he received at the start of the season. Recent surgery revealed that the injury was more serious than initially thought.
Load more updates