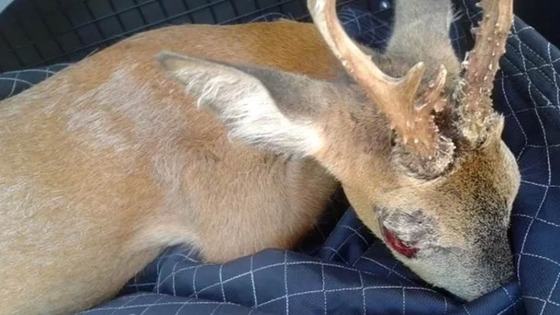 A police officer has rescued an injured deer she found lying by the road near Frome. PC Lucy Bagnowiec came across the animal on Nunney Road while on patrol earlier this month.
PC Bagnowiec took it to a local farmer who is an animal expert. She says:
"The poor thing had an injured eye and was obviously in a state of shock. The farmer put it in a stable with a heat lamp, fed and watered and nursed it, and after four or five days it was well enough to be released.
She goes on to say, "It's nice to report a happy ending - and just shows you never know what a day as a police officer will bring."