The parents of a five-year-old boy have fulfilled his dying wish by getting married at his bedside at Bristol Children's Hospital.
Corey Edwards passed away last night, but not before seeing his mum and dad make history.
Corey had always wanted his parents, Jemma and Craig, to get married and last week they made history by becoming the first couple to tie the knot in Bristol Children's Hospital - at their son's bedside.
Corey Edwards was being treated on the Paediatric Intensive Care Unit (PICU) at Bristol Royal Hospital for Children after being admitted in January.
Diagnosed with a complex congenital heart defect at the age of seven months old, Corey underwent eight open-heart surgeries and other treatment.
The couple from Teignmouth in Devon were engaged for three years but their plans to marry were put on hold due to the birth of their two younger daughters Isabelle (2) and Caitlyn (24 weeks) and Corey's ill health.
When they learnt of their son's wish, they felt they had to act. With the help of staff, and friends made at the hospital, plans were put in place to help the couple marry at Bristol Children's Hospital.
When we knew Corey's wishes, everyone on PICU and Ward 32, including staff and friends, got together to help us.

The Bishop of Bristol had to write to the Archbishop of Canterbury to get special permission for us to marry in the hospital and we are so grateful he agreed. When we got the go ahead, we only had a matter of days to plan. We rushed into town to buy a dress and suit and made do with our engagement rings as wedding rings.

We couldn't believe the generosity of all those involved. One nurse helped to do Jemma's hair, whilst another two members of staff made the cake and iced it. Chairs were pulled together to form an aisle and decorations were put up to make it feel like a wedding venue.

We were married on Saturday 4 April by the hospital's chaplain, Graham Reaper-Brown, who was very excited to be sharing this occasion with us. However, the most important thing for us was having our son Corey at our side, holding the rings and wearing his suit. We couldn't have been more proud of him. We were also incredibly lucky to have our daughters there and the support of so many.
– Jemma and Craig Edwards
The newlyweds spent their wedding night at their son's bedside and later returned to the Ronald McDonald House where they have been staying whilst Corey was in hospital.
Despite Corey's death, Craig and Jemma want everyone to know their story and how very special their little boy was.
Around 250 emergency staff have been testing their rescue skills to the limit in three days of training.
Devon and Somerset fire and rescue service spent months building a mock up of a collapsed building as part of the exercise.
The aim is to ensure the services work well together in the event of a natural disaster or terrorist attack.
We don't want to be meeting people for the first time on the day it's happened for real so we want to build these relationships, look at what each other's capability is, look at the limitations and how we can work together to achieve a better outcome for the people who are in trouble on that day.
– Paul Cross, Devon and Somerset Fire and Rescue Service
Advertisement
The National Crime Agency are searching for two men, one from Bristol and and one from Gloucestershire who are believed to be hiding in Spain.
Mohammed Jahangir Alam,32, (below) is wanted by Gloucestershire Police for rape and sexual assault. He lived in Bradford before moving to Cheltenham in 2008. He is 5ft, 8ins tall and his last known address was in the E3 area of London.
Jayson McDonald, 37, (below) who is originally from Bristol, is wanted by the Metropolitan Police on suspicion of conspiracies to import and supply heroin and cocaine.
McDonald's his last known address was in the Acton area of London. He is believed to be a member of a Europe-wide organised crime network responsible for the importation of Class A drugs into the UK.
He is 5ft, 11 ins tall.
Anyone with any information regarding these two men is being asked to call Crimestoppers on 0800 555 111.
Former Somerset Royal Marine Mark Ormrod lost both legs and an arm while serving with 40 Commando based at Norton Fitzwarren near Taunton.
He was invited back to their base near as guest of honour.
Mark says his life has changed for the better since his catastrophic injuries.
Jacquie Bird spoke with him.
Hayley Ridgewell from Swindon, Wiltshire wishing her mother Susan Ridgewell a very Happy Mother's Day.
Weston super Mare's sand sculpture festival will return this year despite fears that it might be too expensive.
Organisers have confirmed the festival will be back next month to celebrate its 10th anniversary.
Last year organisers said the festival might not return because it costs too much to set up.
Advertisement
Two teenage conmen have been jailed for their part in phone scams which tricked dozens of pensioners out of thousands of pounds.
19 year olds Rahim Choudhury and Abdul Shafee were part of a gang that conned 30 pensioners from across the South West out of a total of £88,000.
They sometimes pretended they were police.
Choudhury received three years, two months in prison and Shafee, 15 months.
Detective Inspector Tony Hubbard from the South West Vice Crime Unit spoke to ITV news after the sentencing.
A convicted West Country killer who went on the run in Australia for 15 years is back behind bars.
Robert Hennessey, 50, was jailed in 1978 for repeatedly stabbing his elderly aunt in Plymouth when he was 14 years old.
Hennessey disappeared after walking out of Leyhill prison, in South Gloucestershire in 1998. Officers finally tracked the 50 year old down in Australia and he has now pleaded guilty to evading lawful custody.
He has been jailed for 16 months.
Robert Hennessey was arrested on suspicion of fraud offences in the Queensland area of Australia in 2013.

Since then we've been working closely with the Australian authorities to ensure he was returned to the UK to serve the rest of his sentence and to face justice for the unlawful absconsion.

With the assistance of Devon and Cornwall Police, the victim's family have been kept updated on Hennessey's deportation and subsequent court appearances in the UK.
– Det Con Stuart Brooks
Much of the West Country has woken up to a dusting of snow - if you have any pictures, do email them to westcountryweather@itv.com including where you took the photo.
We may use them on tonight's programme!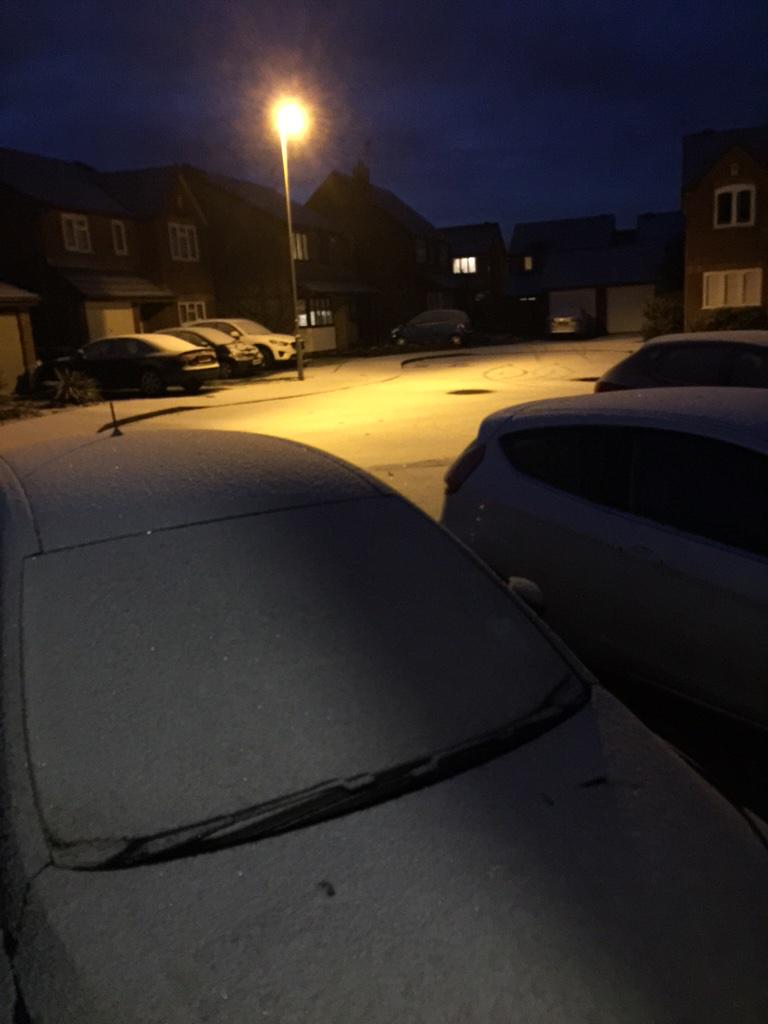 A teenager who was last seen buying a train ticket from Paddington to Bath has now been missing for two weeks.
17-year-old Ryan Ranson from Devon was seen on CCTV at the station on Friday 23 January. He went missing after failing to show up to work in Plymouth. His parents say he is not in trouble and they just want him home.
Load more updates