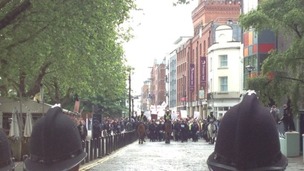 Sixteen protesters were arrested as two major demonstrations took place in Bristol city centre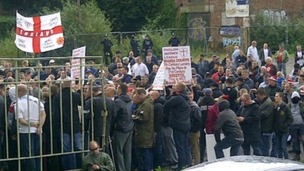 Officers policing the EDL march in Bristol have made seven arrests.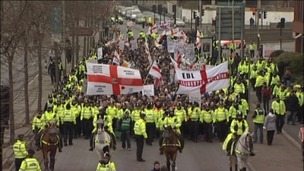 Thousands of protesters are expected to descend on Bristol today in one of the largest police operations in years.
Live updates
West News In Brief
The cost of policing the march by the English Defence League and a counter-demonstration in Bristol last month was almost half a million pounds, according to new figures.
Avon and Somerset Police called in help from 23 other forces, using a total of 1,100 officers. 16 arrests were made.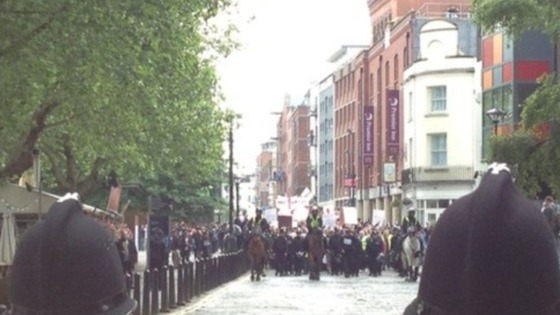 EDL March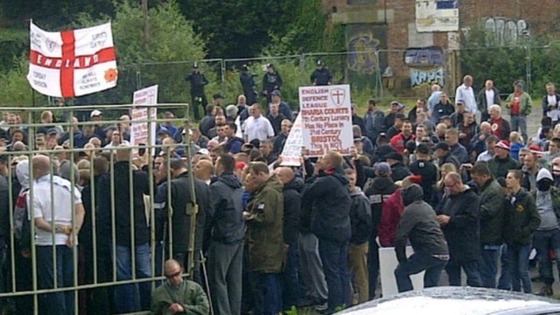 Sixteen people are being questioned by police in Bristol following a day of marches in the city.
Around 300 supporters of the far-right group the EDL gathered in Queen Square to hear speeches complaining about what its leaders termed the 'Islamification' of the city.
The EDL activists then took part in a short march.
Approximately 500 people from the We Are Bristol campaign also marched through the city in protest at the EDL's presence.
A total of 16 arrests were made during the day for offences that included going equipped to damage, failing to remove a face covering and assaulting a police officer.
Advertisement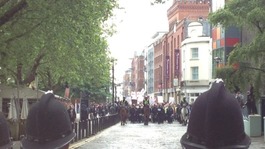 Sixteen protesters were arrested as two major demonstrations took place in Bristol city centre
Read the full story
EDL March
The #EDL coaches have now left the city
EDL March
Kerry McCarthy, MP for Labour, Bristol East, says Bristol is multi-cultural and accepting of diversity, and most EDL supporters have come from other cities to stir up hatred.
EDL March
We spoke to Weyman Bennett from Unite Against Fascism before their demonstration:
Advertisement
EDL March
There have been angry scenes in Bristol today as the English Defence League marched through Bristol. Counter protest group We Are Bristol came within yards of the EDL rally, with a thousand officers on standby attempting to keep the two apart.
At one stage a bin was set on fire and missiles were thrown. Riot police have made at total of seven arrests, including one for racially aggravated behaviour.
EDL March
The #EDL are trying to leave, elements of the extreme left wing trying to stop them leaving. We are dispersing using public order tactics.
EDL March
@skynewswebster We are responding to missiles being thrown. We are working to calm things down.
Load more updates
Back to top