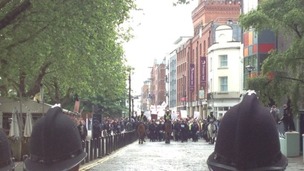 Sixteen protesters were arrested as two major demonstrations took place in Bristol city centre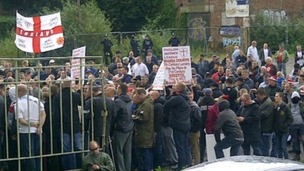 Officers policing the EDL march in Bristol have made seven arrests.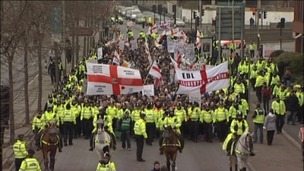 Thousands of protesters are expected to descend on Bristol today in one of the largest police operations in years.
Live updates
EDL March
A 44 year old man's been arrested at the EDL march for assaulting a police officer.
It brings the total number of arrests at the protest in Bristol to seven, including one for racially aggravated abuse.
EDL March
Sixth person arrested in #Bristol City centre for failing to remove a face covering. Total arrests at six.
Advertisement
EDL March
Fifth person arrested following protests in #Bristol City centre . 24 year old man taken to custody after being found on enclosed premesis
EDL March
EDL March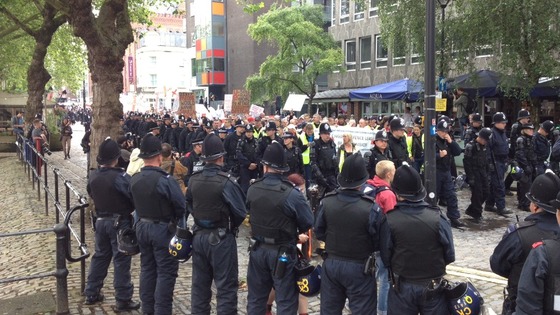 Furious members of counter protest group We Are Bristol have come within yards of the EDL march - with 1,000 officers attempting to keep the two apart.
Local police, boosted by colleagues from around the country, herded the Far Right English Defence League marchers into a protected 'square' formation for their protest against Bristol's 'Islamification'.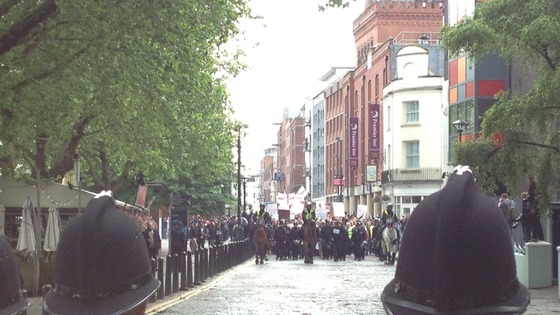 Advertisement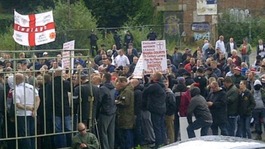 EDL March
Two people have been arrested for refusing to remove their face coverings, bringing the total arrested to four.
@gastrohenley confirm 4 arrested, 2 for face coverings, 1 for unlawful assembly and 1 for a racially aggravated public order offence
EDL March
Police have made two arrests during the demonstrations.
A 47 year old man was arrested for a racially aggravated public order offence, and a 49 year old man was arrested for unlawful assembly at the fountains. Protest groups have been told not to congregate at this location.
Load more updates
Back to top