There are delays of up to 30 minutes on First Great Western services between Westbury and Salisbury due to a signalling problem between Warminster and Salisbury.
First Great Western expects disruption to continue until at least 9am.
Bristol Parkway Station now has 700 more parking spaces.
The Transport Minister Baroness Kramer officially opened the new car park this morning. It cost £13 million to build.
First Great Western expects Bristol Parkway to become much busier once the Great Western mainline is electrified.
Baroness Kramer says the investment will pay off in the future.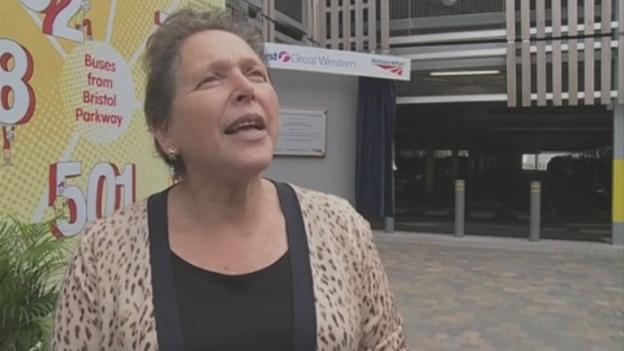 Advertisement
There are delays of up to 20 minutes on First Great Western and South West services between Bristol Temple Meads and Bath Spa after a person was hit by train at Keynsham earlier.
The line has now reopened but knock-on delays are likely until 12:30pm
First Great Western have started to rip out seats from first class carriages to try and tackle problems of overcrowding on services between Bristol and London.
The busy commuter line suffers badly with overcrowding. The company are now converting the carriages to standard class.
Labour MP Kerry McCarthy, who represents Bristol East, has been putting pressure on First Great Western to rectify the problem. She's released the statement below.
Work has started to rip out thousands of first class seats on the region's busiest trains in a radical move to ease overcrowding.
The carriages on Great Western trains will be converted for use by standard class passengers. The thirteen million pound scheme will see around 3,000 extra places for standard class passengers to sit.
The work has just started and will be complete next summer with more than 50 trains being converted.
A survey of rail companies has found less than half of people travelling in the West Country are satisfied with the service they get.
The findings by Which? put South West Trains and First Great Western almost bottom of the list of train companies in the entire country.
55% of commuters said they were dissatisfied with the service they received.
Alex Neill is Head of Campaigns at Which?...
Advertisement
First Great Western are warning of continuing disruption on the trains because of the recent storms.
Services between Bristol and London are running as normal, but services west of Bristol are subject to lengthy delays and cancellations.
Passengers are being urged to check before travelling.
There's major disruption on the trains this morning between Bridgwater and Taunton, and Taunton and Plymouth/Penzance.
Meanwhile, trains from the West Country into London are also subject to delays.
First Great Western said it would only be able to run four trains an hour between Reading and London Paddington because of flooding near Maidenhead.
South West Trains is operating a heavily-curtailed service.
First Great Western @FGW #UKStorm
Speed restrictions will cause delays on most routes today. Very few weather related cancellations at present. For latest click here
First Great Western spokesman Dan Panes spoke with ITV earlier about today's disruption and travel arrangements:-
Cleaners on First Great Western trains are on strike for a fourth time today.
Members of the RMT Union are calling for the action in a row over pay and the use zero hour contracts by sub-contractor Mitie.
The cleaners first went on strike in October.
Load more updates