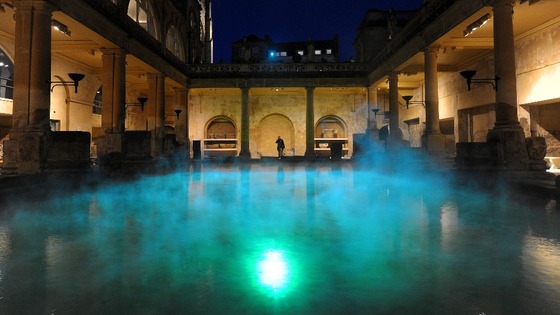 The Leader of Bath & North East Somerset Council has written to the Government expressing concern at the potential damage to Bath's natural Hot Springs from fracking in the Mendips.
Councillor Paul Crossley has written to Energy Minister, Michael Fallon MP, to express the Council's concerns about the process and the possible damage to the supply of water to Bath Hot Springs and the impact on Bath's major tourist attraction.
He urged the Government to review its decision to grant a one-year extension to potentially explore and extract unconventional gas.
In his letter Cllr Crossley said: "The springs are the life blood of this city, which is cherished worldwide. In economic terms, the city and region rely heavily on a tourist industry which is worth an estimated £380m annually to Bath alone and which employs 10,000 people"
Anti fracking campaigners claim that the process can lead to pollution of the water table which could threaten the supply to the Hot Springs from the Mendips.