Somerset racing driver, Jenson Button, is one of the latest to take on the Ice Bucket Challenge. The Formula 1 star, who grew up in Frome, did his bit to raise awareness of the disease amyotrophic lateral sclerosis (ALS) and to encourage donations to research.
Enjoy!
Explosives experts have found an unexploded world war two shell in a back garden in Frome.
They were called to Milk Street after a former resident told police he remembered it being buried there. A hundred homes were evacuated whilst bomb disposal experts dug up the device and took it away to blow up safely.
Our correspondent Duncan Sleightholme reports.
Advertisement
Bomb disposal experts have now recovered a suspected incendiary device from a garden in Frome. The shell measuring just over a foot long was dug up by a team from Kent-based BACTEC from the garden in Milk Street.
Around 100 homes were evacuated in advance of the operation this morning. A cordon remains around the area.
Digging has started in a garden in Frome where a WWII explosive is thought to have been buried. Around 100 homes have been evacuated.
Read the full story ›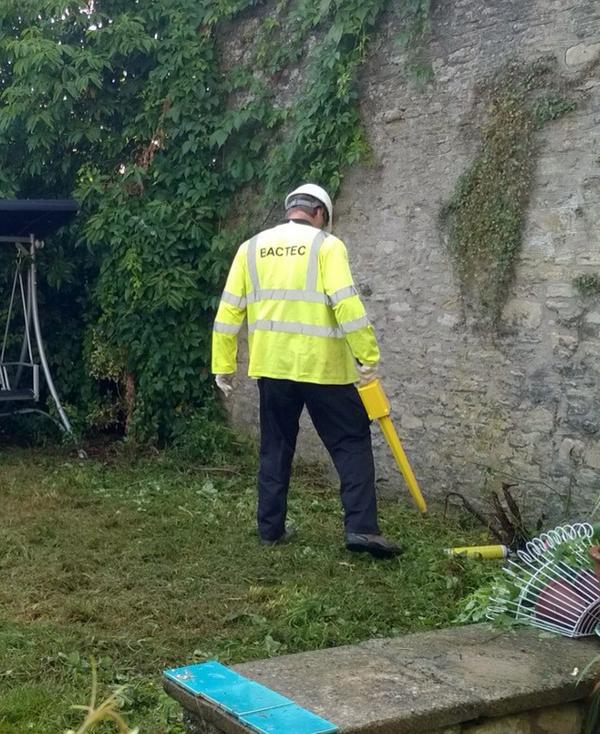 Residents of 100 properties in Frome have had to leave their properties while police investigate reports of a World War II bomb in a back garden in Milk Street. The incendiary device is thought to have been buried there around 60 years ago.
Advertisement
Around a hundred homes in Frome will be evacuated next week while a bomb is dug up and removed.
Police say they have information that a Second World War, non-explosive device was buried around 60 years ago in the back garden of a house in Milk Street. People are being asked to vacate their homes next Wednesday as a precaution.
Police are investigating a robbery by masked men at a hair salon in Frome over the weekend..
Two men, one carrying a claw hammer, entered Upton Hairdressers on Selwood Road at 1.30pm on Saturday. They stole the cash till and rode away from the scene on mountain bikes.
Officers have issued the following description of the men they are looking for:
A white man, around 20-30-years old, over 6' tall with a slim build. He was wearing a balaclava, plain grey/blue or black hooded top and black combat trousers.
A white man, aged 20-30, 5'4" tall with a slim build but broad across the shoulders. He was wearing similar clothes to his accomplice.
One of the mountain bikes used one was dark coloured and the other was silver with a blue pattern on the underside of the bottom of the frame.
Somerset born racing driver Jenson Button had to cancel an appearance on Graham Norton's Channel 4 chat show after being stung by a wasp.
Button, from Frome, suffered an allergic reaction after being stung between the eyes while on a bike ride.
So sorry 2 be missing the @grahnort show tonight, I've been taken out by a wasp! I was riding my bike yesterday & got stung between the eyes
One of our longest established companies has announced it is calling in the administrators. Jobs are now under threat at the printing firm Butler, Tanner and Dennis, in Frome. The owner blames market competition and difficulty finding a new site when the firm's lease runs out in September.
Load more updates