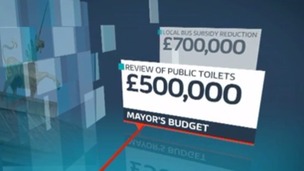 Following a public consultation Bristol's elected Mayor, George Ferguson, has announced his final budget.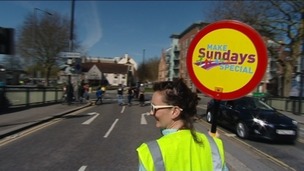 Some streets in Bristol will be traffic free today as part of an experiment that could see cars banned on a regular basis next year.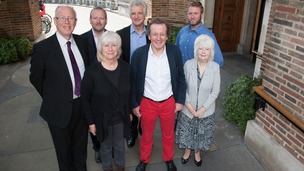 Bristol Mayor George Ferguson has announced his new cabinet, which now features members from four political parties.
Live updates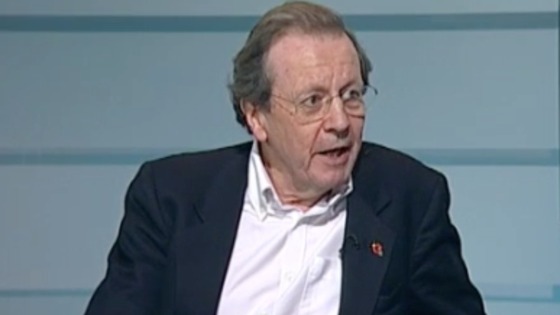 Later today, Bristol mayor George Ferguson, will reveal further details of the city's budget, and the results of a public consultation.
There was a record response to his appeal for comments with 3,800 people having their say. It followed the announcement last November there would need to be be £90 million cuts, and up to 1,000 job losses.
Bristol Mayor's budget cuts
The Bristol City Council Labour Group has reacted angrily to Mayor George Ferguson's budget cuts, announced yesterday:
The Mayor once promised to protect the poor and vulnerable in this city but there's precious little sign of it with massive cuts to children's centres, older people and disabled people. [...]

This on top of a massive restructuring of the workforce and the loss of about 1000 staff - many of whom will be providing essential services. This will create a huge dent in the city the Mayor claims to be so proud of - when he appeared to appeared to promise the exact opposite by negotiating a better deal from government for Bristol. It is a very bleak future.
– Cll Ron Stone, Deputy Leader of the Labour Group, Bristol City Council
Advertisement
Clifton RPZ unveiled
Residents in Clifton Village and Clifton West can view the proposed plans for their residents' parking scheme.
The Council said this is the opportunity for residents and businesses to influence the proposals.
Detailed plans can be viewed at Clifton and Central Libraries or by clicking here.
Car-free Sundays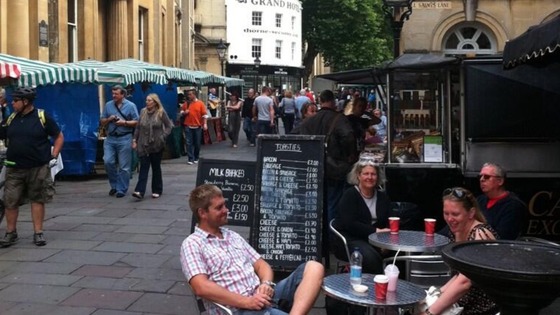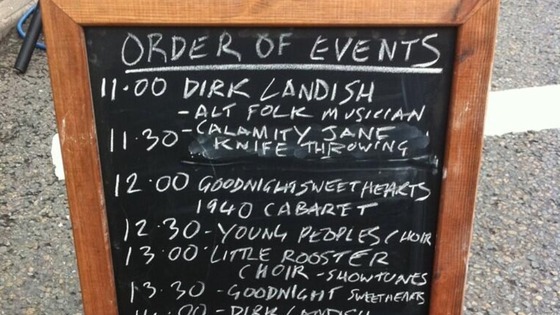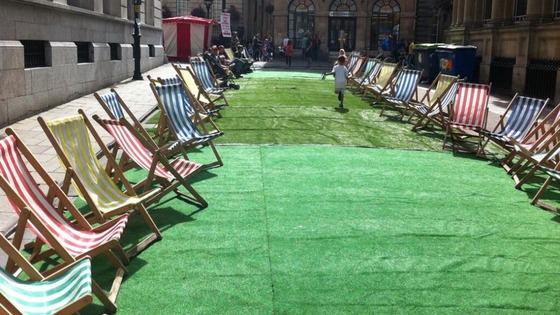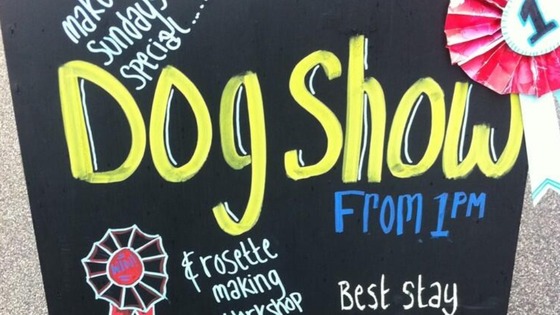 Car-free Sundays
There's something for everyone at today's #MakeSundaysSpecial from the street chalk-drawing for little kids, to outdoor bars for adults
Car-free Sundays
Advertisement
Car-free Sundays
Car-free Sundays
Today's #MakesSundaysSpecial includes hula hoop displays, buskers, jugglers, Big Act Children's Choir ......
Car-free Sundays
The second Make Sundays Special kicks off at 11am. There's events on Baldwin Street, King Street, St Stephen's Street and Castle Park.
Car-free Sundays
Events take place from 11am to 4pm and roads will be closed from 9am until 6pm.
Load more updates
Back to top