A 400 year old tradition will be upheld in Glastonbury today - as a sprig from the Holy Thorn will be cut and sent to the Queen.
Read the full story ›
Nationwide has announced that it is to open a new branch in Glastonbury following a consultation with the town's community.
Read the full story ›
Advertisement
Sorry, this content isn't available on your device.
A dashcam has caught the moment a car careered though the centre of Glastonbury earlier this week, with a police car in hot pursuit.
The silver car bursts out of Benedict Street into Market Place. It nearly loses control as it turns up the High Street, at one point crossing over to the wrong side of the road.
The junction of Wells Road and the High Street was later closed because of a collision but it is unclear whether the two incidents are related.
Glastonbury organisers have confirmed the first headline act for the 2017 lineup.
Rock group Radiohead will perform in the top slot on Friday, their first UK festival appearance in six years.
The festival let the cat the out of the bag after posting a photo of the band's logo on their Twitter page.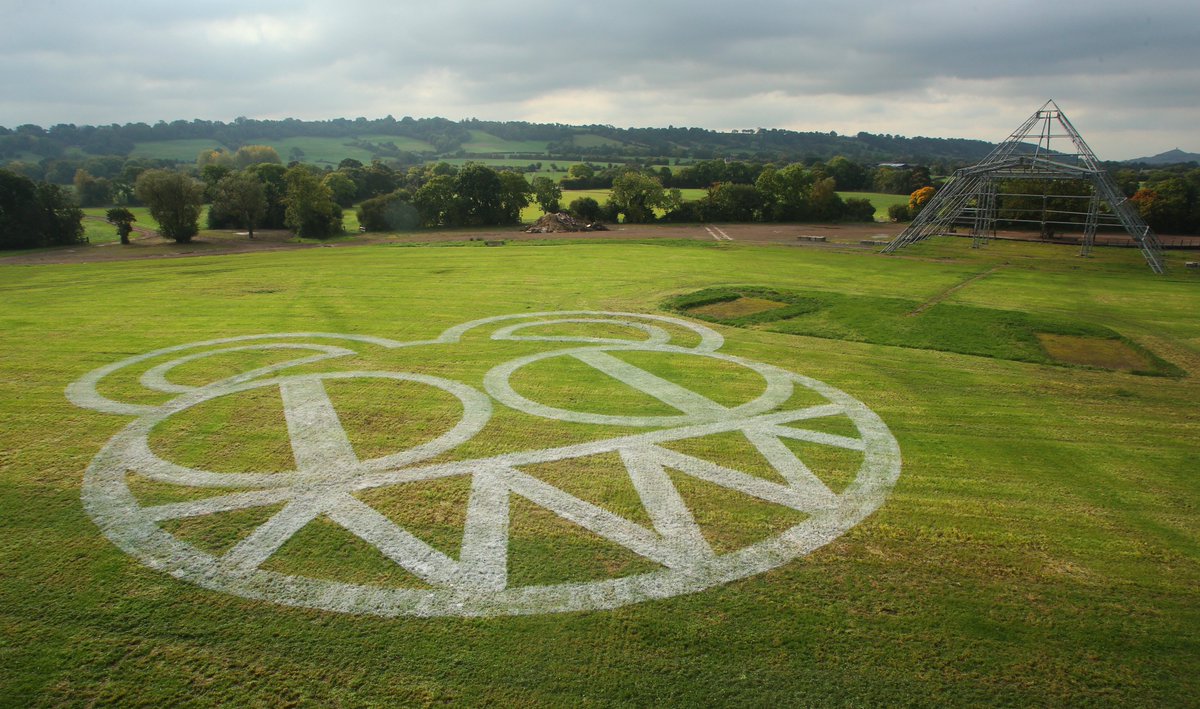 Organiser Emily Eavis also took to her Instagram page to share her excitement at the news.
A popular mural in Glastonbury has been given a stay of enforcement action thanks to an petition which received over 3500 signatures.
Read the full story ›
A popular mural on a listed building in Glastonbury is due to be painted over - despite protests from residents.
Read the full story ›
Advertisement
Founder of the music festival, Michael Eavis has told ITV that he's in talks with Longleat about moving the event to the Wiltshire estate.
Read the full story ›
The recent deaths of pop stars David Bowie and Prince will be marked at this summer's festival.
Read the full story ›
Emily Eavis, co-organiser of the annual Glastonbury Festival has tweeted a series of messages following rumours of Glastonbury Festival moving.
For those asking, we're planning a big event elsewhere for 2018 or 2019 but it hasn't even got a name yet so watch this space for more info!
But for now, we are completely focussed on this year's festival and making it the best yet!
Glastonbury's last remaining bank will close its doors for the final time today despite a long running campaign to save it.
Read the full story ›
Load more updates