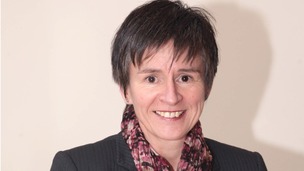 A new chief constable of Gloucestershire Police has been appointed.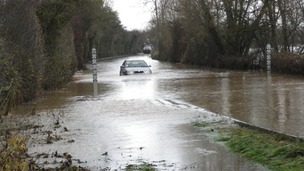 Gloucestershire Police say drivers are putting themselves and others at risk by ignoring road closures.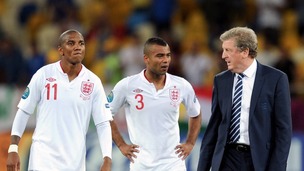 Gloucestershire Police speaks to two teenage boys after racist tweets were sent during England's Euro 2012 quarter-final defeat by Italy.
Live updates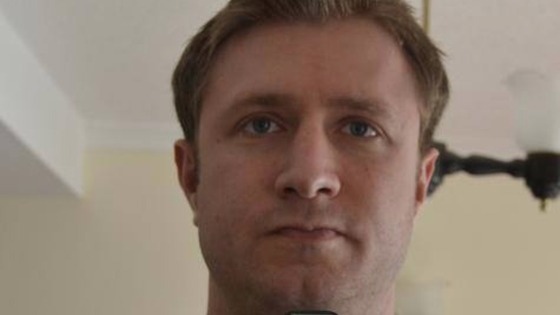 A man from Brockworth near Gloucester is missing.
Police say Joe Carpenter was last seen by his family on Friday morning. He is believed to have left home on foot.
Officers say they are concerned for the welfare of the 27 year old and are appealing for the public's help in finding him.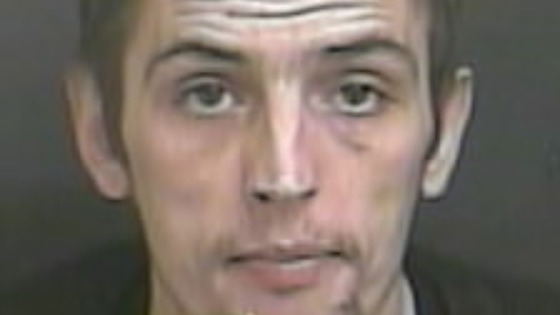 A Gloucester man is missing after walking out of the county's Gloucestershire Royal Hospital at 7am on Friday 5 July.
Medical staff and Police have serious concerns about the health of Aaron Huntley.
Doctors and Detectives are keen to check the 30 year old's welfare as soon as possible.
Advertisement
Missing boy in Stroud
Police are hunting for a missing seven-year-old boy who may have got lost in woodlands.
The boy, from Worcester, was last seen at a campsite at Thistledown Farm in Nympsfield, near Stroud in Gloucestershire at around 7pm last night.
It is believed that the boy may have got lost in woodland near the campsite and police are eager for anyone who may have seen the boy to get in contact.
– Gloucestershire Police spokesman

The boy is described as white, around 1m 20cm (4ft) with blonde hair and blue eyes.

He was last seen wearing a dark 'Scooby-Doo' rain jacket with a hood, dark jogging bottoms and wellington boots.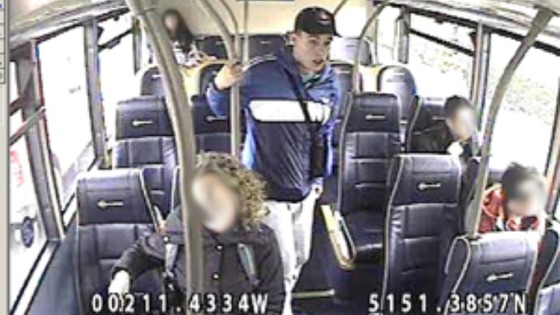 Police investigating a theft on a bus between Cheltenham and Gloucester have released CCTV images of a man they would like to speak to. It happened last month after a 70 year-old woman left her handbag on the number 10 bus when she alighted at Shurdington Road.
The bag was later handed to the bus driver - but the woman's pink Samsung mobile phone, £20 in cash and her bank cards were missing.
Stroud High School pupil Michaela Cheesman went missing after failing to turn up for an exam.
Gloucestershire Police had appealed for the public's help in locating the 16 year old who lives in Cirencester.
Missing schoolgirl Michaela Cheesman has been found safe & well, thanks to everyone for their assistance."
– Gloucestershire Police (via Twitter)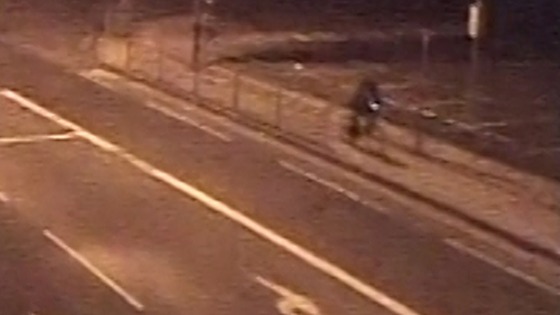 Police in Cheltenham have released a CCTV picture of a cyclist they want to speak to after an attempted serious sexual assault. The incident happened between 3:30am and 4am on Saturday 3rd February in Brunswick Street.
A 22 year old woman was pushed to the ground and assaulted. Police say the person riding this bike is not a suspect but may have seen something which could help their enquiries.
Advertisement
Cheltenham Festival
A pensioner from Rotherham who is visiting the Cheltenham Festival remains missing on Wednesday.
Friends of 70 year old Philip Lucas last saw him around 5.50pm on Tuesday.
He was supposed to be staying in Cranham during the week of the festival.
Gloucestershire Constabulary have told ITV News West Country that they received a report of a possible sighting of Mr Lucas in the Kings Arms public house around 11.15pm on Tuesday, but there has been no confirmed information about his whereabouts.
Human Foot Appeal
Police have not been able to identify where the foot came from but say forensic tests reveal it is likely to have come from a man, white, older than 17 and between 164 and 178 cm tall.
The foot was found in a size nine and a half Vision-brand trainer and a dark grey sock. The trainer was grey and blue with a white rubber sole and a blue V logo on the side.
We have always kept an open mind about how the foot got there. Officers carried out a thorough search of the area it was found and DNA tests confirmed that the foot belongs to a man but no other clues have been identified and sadly we still don't know the person's identity.
– DC Penny Starkey
Human Foot Appeal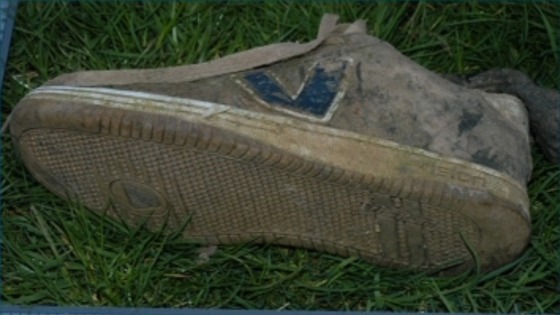 Police in Gloucestershire are renewing their appeal for information after a human foot was found by a riverbank. The decomposed foot was found by a couple walking along the River Severn in Deerhurst on Saturday March 21 2009.
Since the discovery police have been trying to identify the person the body part came from and how it came to be on the riverbank.
Glos Police Chief Confirmed
The appointment of new Chief Constable Suzette Davenport was approved at a meeting of the Gloucestershire Police and Crime Panel this afternoon.
Ms Davenport, 50, the current Deputy Chief Constable of Northamptonshire Police was put forward as the preferred candidate of four who attended an interview board headed by Commissioner Martin Surl last Tuesday.
She is due to take up her new role on 4 February.
We followed the procedure set out by the College of Policing and I am delighted the Police and Crime Panel has agreed with us that Suzette is the best person for the job.

She was the outstanding candidate in a very strong field and having met with her today, the panel has confirmed our judgement. I am looking forward to working with her to provide the best possible police service for Gloucestershire.
– Martin Surl, Gloucestershire's Police and Crime Commissioner

The panel addressed issues relating to the investigation by the Independent Police Complaints Commission (IPCC) into a murder inquiry in Staffordshire in 2002. From 2005 to 2007, Ms Davenport was Assistant Chief Constable there.
The IPCC investigation is a matter of public record and I have been completely open about it throughout the recruitment process.

I made the interview board fully aware of it and, where possible, I have answered questions from the media.

As I have said before, until the investigation is completed I am restricted in what I can say but I am confident there will be a positive outcome.
In the meantime, I am grateful to the Police Commissioner for his support and the endorsement of the Police and Crime Panel.

The whole process has restored my faith in fairness and justice and I am very much looking forward to starting my new job.

I am very proud and excited to be coming to Gloucestershire and having met a number of my new colleagues already, I can't wait to get started.
– Suzette Davenport
Load more updates
Back to top