Police are concerned for the welfare of a man missing in Stroud. 48-year-old Martyn Maber from Hilltop View in Stroud was seen yesterday and has been in touch on the phone this morning, but officers are looking for the public's help to find him.
Gloucestershire Police say Martyn is vulnerable and is believed to have been walking in the Valley Edge, Chalford area, possibly with a dog. He is 6' 1", of slim build, with short grey hair.
Officers are asking anyone who's seen Martyn or knows where he his is asked call 101 quoting incident number 108 of 19 April.
A man has been arrested in connection with an attempted armed robbery at a newsagents in Cheltenham.
Read the full story ›
Advertisement
Gloucestershire Police have been ordered by the forces' watchdog to take action over sexual exploitation by officers who abuse their power.
Read the full story ›
Gloucestershire Police's award-winning dog Stella the Staffie and her colleague PD Quest have taken part in the popular trend
Read the full story ›
A police dog who tracked down 4 suspects and saved a woman's life - all in the course of 3 days - has been awarded a special commendation.
Read the full story ›
A young woman from Gloucestershire has been describing the death threats, racist abuse and hatred she's been subjected to online.
Read the full story ›
Advertisement
A man has been arrested in connection with a serious sexual assault at Frocester Beer Festival in Gloucestershire at the weekend.
The 32-year-old Bristol man was arrested on suspicion of rape just after 9pm on Thursday September 1 - he remains in police custody.
The incident happened in a tent in the cricket club grounds between 9pm and 11.30pm on Friday 26 August.
The victim, in her 30s, was attending the event with a friend and was socialising when she met a man who later followed her back to her tent and raped her.
Police are still asking anyone who attended the festival who may have information to call them on 101, quoting incident 380 of 27 August.
The Chief Constable of Gloucestershire has survived an encounter with a police dog.
Suzette Davenport has Tweeted about her experience and it may look a bit nasty - but it was all in a good cause.
Ace from the K9 squad was practising ahead of the Gloucestershire Police Open Day at headquarters in Quedgeley on 17 September.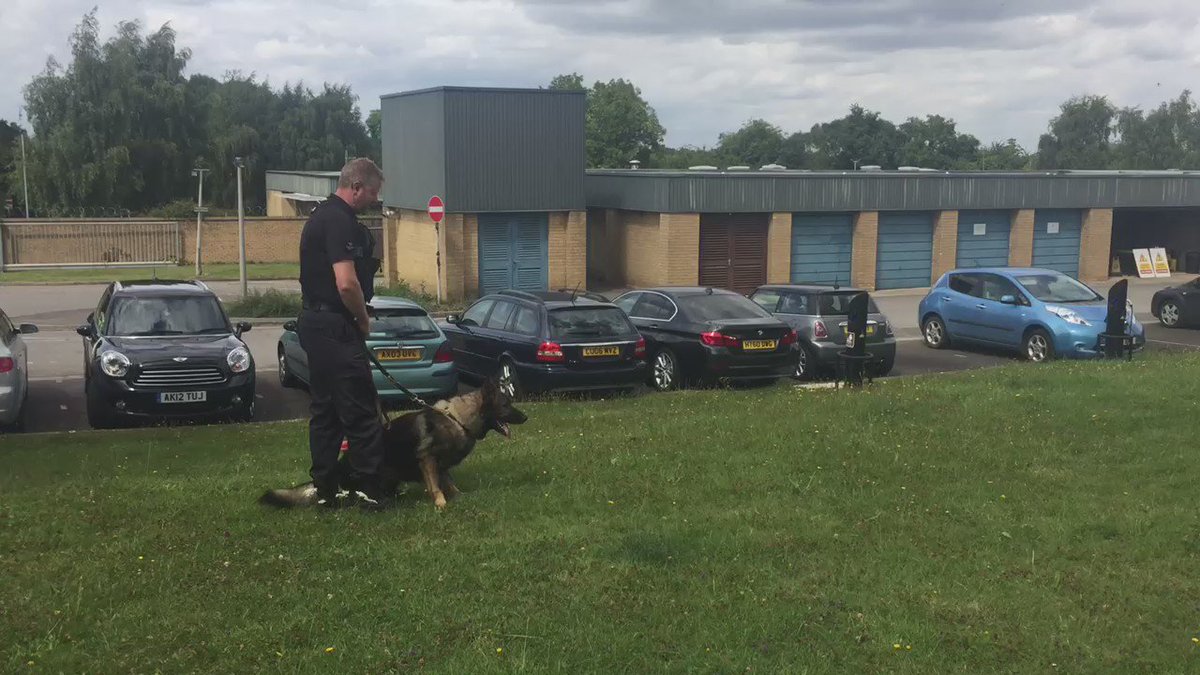 The parents of a baby boy who died at the weekend have been committed for crown court trial on a child cruelty charge.
Read the full story ›
A man and woman have been charged in connection with the death of a baby in Gloucester over the weekend.
Read the full story ›
Load more updates