A police dog who tracked down 4 suspects and saved a woman's life - all in the course of 3 days - has been awarded a special commendation.
Read the full story ›
A young woman from Gloucestershire has been describing the death threats, racist abuse and hatred she's been subjected to online.
Read the full story ›
Advertisement
A man has been arrested in connection with a serious sexual assault at Frocester Beer Festival in Gloucestershire at the weekend.
The 32-year-old Bristol man was arrested on suspicion of rape just after 9pm on Thursday September 1 - he remains in police custody.
The incident happened in a tent in the cricket club grounds between 9pm and 11.30pm on Friday 26 August.
The victim, in her 30s, was attending the event with a friend and was socialising when she met a man who later followed her back to her tent and raped her.
Police are still asking anyone who attended the festival who may have information to call them on 101, quoting incident 380 of 27 August.
The Chief Constable of Gloucestershire has survived an encounter with a police dog.
Suzette Davenport has Tweeted about her experience and it may look a bit nasty - but it was all in a good cause.
Ace from the K9 squad was practising ahead of the Gloucestershire Police Open Day at headquarters in Quedgeley on 17 September.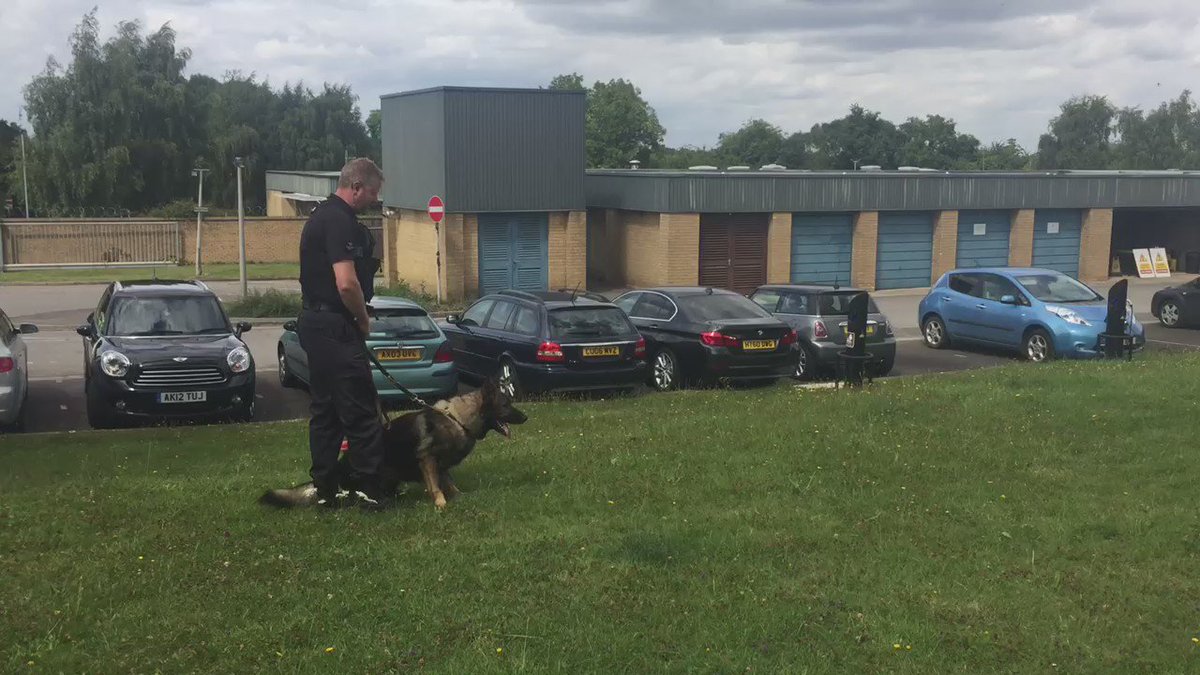 The parents of a baby boy who died at the weekend have been committed for crown court trial on a child cruelty charge.
Read the full story ›
A man and woman have been charged in connection with the death of a baby in Gloucester over the weekend.
Read the full story ›
Advertisement
A young man is in hospital after suffering a serious stab wound in an incident in Gloucester.
The victim, who is in his 20s, flagged down a passing driver near Gloucester Park just after 8pm on Monday 4 July.
The motorist drove the man to Gloucestershire Royal Hospital and while it was initially believed the injuries to his hand may have been life threatening they have now been confirmed as serious but not life threatening.
The incident is believed to have taken place close to a zebra crossing in the Park Road/Wellington Street area and officers have closed off the possible scene while an investigation continues.
Police in Gloucestershire are appealing for witnesses after a couple were trapped in an overturned car on the A46.
They were found near Prinknash Abbey towards the village of Cranham this morning (1 May) - police found a silver Honda Jazz which had left the road and overturned onto its side and landed in a ditch. The car was not visible from the road.
Two people were rescued from the car - an elderly man (87) and woman (78) from Churchdown. They have both been taken to Gloucestershire Royal Hospital to be checked over.
It was extremely lucky that the couple were not seriously injured at the time of the incident and that their car was spotted this morning by a driver of a high sided vehicle who called the police. The Constabulary want to thank the driver who called the Force Control Room this morning.

Investigations are continuing as to the cause of the driver losing control of the car.
– Gloucestershire Constabulary
The road was closed but there is still access to the abbey.
If you can help police with their enquiries please call 101 quoting incident number 113 of 1 May 2016.
Police are investigating after a horse was shot in the head in a peaceful Cotswolds village.
The four-year-old mare "suffered incredibly" as a result of its injuries and was later put down.
Officers said the attack took place on Thursday night, while the horse was on farmland at Cowley in Gloucestershire.
PC Jon Warren, of Gloucestershire Constabulary, said: "This was a cowardly and targeted attack on an animal who suffered incredibly as a result of its injuries."
The village of Cowley, which has a population of 300 people, is set between Cheltenham and Cirencester in the picturesque Churn Valley.
The brutal attack took place in the southern area of North Barn Farm, close to a single-track road leading towards nearby Cockleford.
Anyone with information about the incident is asked to contact police.
Have you seen this man?
He was last seen at Cheltenham train station at 7.30pm on Thursday, and police are concerned for his safety.
He talked about 'going to London', but then said he was going to his brothers. There is no news on whether he arrived safely. Police have been searching in the area, but have found no trace of him, and there have been no further sightings.
He was wearing a blue jacket and trousers, a yellow T-shirt and black shoes.
Gloucestershire Police would like to know where is and that he is safe.
Load more updates