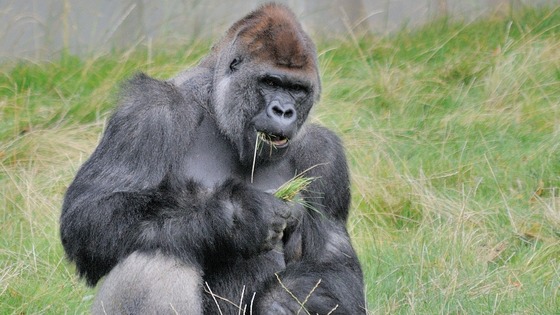 Longleat Safari Park has announced that crowd favourite Boulas the gorilla has died
The 27-year-old male Western lowland gorilla Boulas died yesterday. Early indications are that he died of respiratory failure related to an undiagnosed abscess in his throat.
A full post mortem is being carried out.
Longleat's Director of Animal Operations, Jon Cracknell, said: "This is a tragic loss and a cause for great sadness across the entire safari park.
"Boulas' keepers in particular have been devastated by the death of an individual they worked and lived with every day."
Boulas had undergone a standard veterinary procedure to treat a suspected dental abscess. Following recovery he suffered severe respiratory problems and despite the best efforts of the veterinary team, it was not possible to save him.
Boulas arrived at Longleat in 2012 from Twycross Zoo as part of a new state-of-the-art Gorilla Colony.