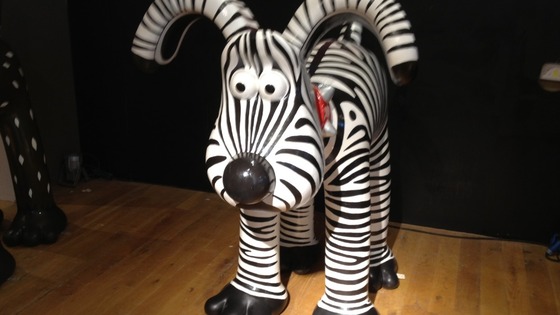 Some of Bristol's Gromit sculptures, which proved such a hit over the summer, have been taken to meet young patients at Bristol Children's Hospital.
It will give patients and staff a chance to see the decorated dogs before they are auctioned off to raise funds for the hospital.
Three of the 81 giant models are visiting as well as three smaller versions.