The MP for Tewkesbury has petitioned the Prime Minister for help to educate children about domestic violence following the murder of Hollie Gazzard.
The Prime Minister praised the work of the Hollie Gazzard Trust, set up by her father to promote education about domestic abuse in schools. The family's MP Laurence Robertson called for it to be compulsory in all schools.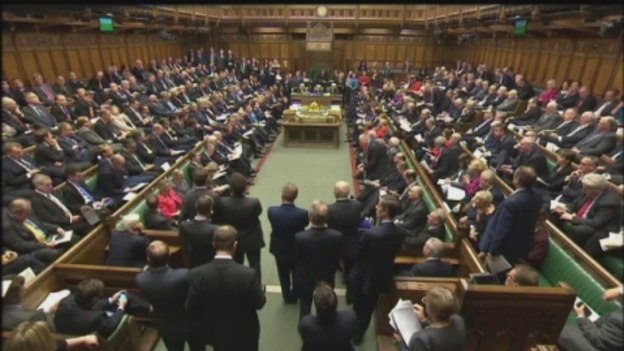 The IPCC has decided that no police officers are to face misconduct charges over Hollie Gazzard's murder, but they do need to learn lessons.
20 year old Hollie was attacked by her ex-boyfriend Asher Maslin at the salon in Gloucester where she worked.
Maslin's mother says she begged police to arrest him the day before he murdered Hollie. An enquiry into the conduct of officers has found that no charges of misconduct will be brought - but lessons will be learnt from the handling of the case.
Advertisement
The man jailed for murdering his ex-girlfriend, 20-year-old hairdresser Hollie Gazzard has been given leave to appeal his 24 year minimum sentence.
22-year-old Asher Maslin from Cheltenham admitted stabbing Hollie to death at her salon in Gloucester in February.
In sentencing him to 24 years at Gloucester Crown Court in July, the judge, Mr Justice Teare, said it was a "merciless killing".
The Court of Appeal has confirmed Maslin has permission to appeal that minimum sentence.
A man jailed for life for the murder of a hairdresser in Gloucester has begun an appeal against his sentence. Hollie Gazzard was stabbed to death at work. Her former boyfriend Asher Maslin was told that he would serve a minimum of 24 years. He claims that the judge at Gloucester Crown Court was too severe.
The Independent Police Complaints Commission confirmed they are investigating two contacts Gloucestershire Police had with Hollie Gazzard prior to her murder.
The family of murdered hairdresser Hollie Gazzard said 'justice has been done' as her ex-boyfriend Asher Maslin was today jailed for life for her murder.
Speaking outside Gloucester Crown Court Hollie's father Nick said his family had lost a 'beautiful daughter' and 'wonderful granddaughter, auntie and sister.'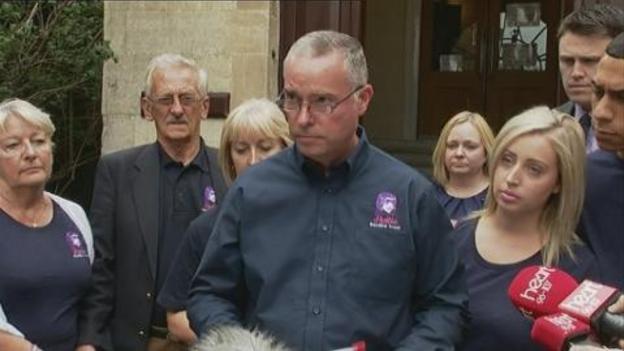 Advertisement
Asher Maslin, who brutally killed his ex-girlfriend Hollie Gazzard when she dumped him, "couldn't take rejection," police said.
Detective Inspector Angela Middlewood, of Gloucestershire Police, said: "He was a very volatile individual. He was very controlling and possessive.
"Hollie had broken off the relationship with Maslin and he couldn't take the rejection."
She added: "I don't think we believe that Hollie thought that something as brutal and awful as that would happen but she was aware that he would turn up and pester her and couldn't accept that the relationship was over."
A security guard who stabbed his hairdresser ex-girlfriend to death in front of horrified onlookers at her salon mouthed "sorry" as he was led down to the cells.
Asher Maslin, 22, was jailed for life at Gloucester Crown Court for killing 20-year-old Hollie Gazzard in February.
The pair began dating a year earlier but in the lead up to her death she twice reported him to police.
The court heard when she tried to split up with him four days before she was killed he threw a glass of water over her.
He later sent her a series of abusive messages before carrying out the "brutal and sustained" attack.
As he was taken down to the cells Maslin, who must serve a minimum of 24 years, nodded to his weeping family and mouthed: "Sorry."
A judge who jailed a security guard for life for the murder of his hairdresser girlfriend said it was a "merciless killing."
Popular Hollie Gazzard, 20, was stabbed 14 times in under two minutes by her ex-boyfriend Asher Maslin in the salon she worked in in Gloucester city centre.
Judge Mr Justice Teare said: "The number of stab of wounds on a defenceless young woman show that this was a merciless killing.
"It was carried out in public, witnessed by customers of the salon, colleagues of Hollie Gazzard and by passers-by."
The judge said Hollie was at the start of her life with the "world at her feet."
He told Maslin: "Her family has lost a daughter and a sister. Her death has been felt throughout Gloucester as is shown by the circumstance that over 900 mourners attended her funeral at the cathedral."
Maslin is the first person to be sentenced for murder in the town since 1972.
Load more updates