The murder of a Gloucestershire hairdresser by her violent ex boyfriend was neither predictable nor preventable, an inquiry has found.
Read the full story ›
The family of Hollie Gazzard, who was stabbed to death by her ex-boyfriend in 2014, have won a campaign to get distressing pictures of her with her killer removed from her Facebook profile.
Pictures of the 20-year-old hairdresser with Asher Maslin were still viewable on her profile until recently, despite earlier attempts to get them removed. However the family confirmed that Facebook has now done this.
Nick Gazzard, Hollie's father, thanked supporters of the campaign and Facebook for "showing compassion".
"We are delighted to confirm that today, Facebook have removed the offending photos from Hollie's memorialised Facebook account and now we can all browse her photos without getting upset.

"We would like to express our sincere thanks to the 11,000+ who kindly signed our petition and those who also contacted Facebook direct and asked for photos to be taken down."
– Nick Gazzard, Hollie's father
Advertisement
The parents of a murdered young woman from Gloucester have designed a new safety app in her memory to try to prevent domestic violence.
Read the full story ›
Over 300 people will take part in a walk through Cheltenham today in memory of Hollie Gazzard.
This is the second year Hollie's father Nick has organised the event. Last year over £7,000 was raised for the charity set up in Hollie's name. The Hollie Gazzard Trust aims to promote the dangers of knife crime, reduce the level of domestic abuse and to help, support and fund young hairdressers in Gloucestershire through a partnership with Gloucestershire College.
The 20 year old hairdresser was stabbed to death at work by her ex boyfriend Asher Maslin.
The Walk 4 Hollie begins at 12:00 at Lansdown Park in Cheltenham and finishes six miles away at the King Teddy pub.
ITV newsreader Julie Etchingham has become a patron of the Hollie Gazzard Trust.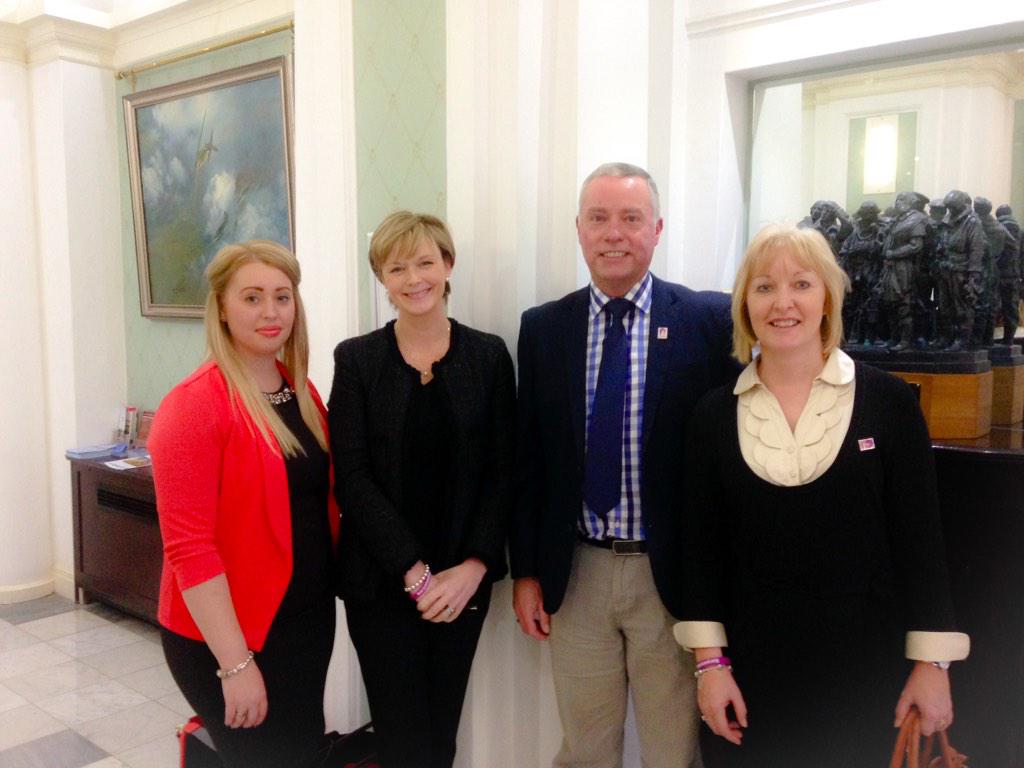 The trust was set up by Hollie's father to promote education about domestic abuse in schools. Hollie was stabbed to death by her former boyfriend Asher Maslin in Gloucester in February. He had a history of domestic violence against her.
@holliegazzardt a privilege to be asked to be a new patron of your amazing work after such tragedy -and lovely to meet you
The father of murder victim Hollie Gazzard is helping to launch a reference tool to help police combat domestic abuse.
Hollie was stabbed to death by her former boyfriend Asher Maslin in Gloucester in February. He had a history of domestic violence against her.
The set of cards will help spot the signs of abuse and provide advice for victims.
"Findings from the Domestic Homicide Review show us that there are still 2 to 3 domestic abuse and stalking-related deaths each week in the UK. We know that coercion and control are indicators of danger, and more highly correlated with murder than violence alone."
– Dr Jane Monckton-Smith, University of Gloucestershire criminology lecturer
Advertisement
An appeal by the man who murdered Gloucester hairdresser Holly Gazzard has been dismissed by three high court judges.
They ruled that the minimum 24 year sentence imposed on Asher Maslin was not excessive.
His barrister had argued that the trial judge had been unduly influenced by the impact on Hollie's family and failed to take sufficient account of a guilty plea. Hollie died after being stabbed 14 times in full view of customers at the hairdressers where she worked in February this year.
The MP for Tewkesbury has petitioned the Prime Minister for help to educate children about domestic violence following the murder of Hollie Gazzard.
The Prime Minister praised the work of the Hollie Gazzard Trust, set up by her father to promote education about domestic abuse in schools. The family's MP Laurence Robertson called for it to be compulsory in all schools.
The IPCC has decided that no police officers are to face misconduct charges over Hollie Gazzard's murder, but they do need to learn lessons.
20 year old Hollie was attacked by her ex-boyfriend Asher Maslin at the salon in Gloucester where she worked.
Maslin's mother says she begged police to arrest him the day before he murdered Hollie. An enquiry into the conduct of officers has found that no charges of misconduct will be brought - but lessons will be learnt from the handling of the case.
The IPCC investigation into Gloucestershire Police contact with Hollie Gazzard has concluded and we will be publishing the findings in the near future. Based on the evidence gathered in the investigation we have not recommended misconduct action, although we identify areas of learning for individuals and the force.
– IPCC
The man jailed for murdering his ex-girlfriend, 20-year-old hairdresser Hollie Gazzard has been given leave to appeal his 24 year minimum sentence.
22-year-old Asher Maslin from Cheltenham admitted stabbing Hollie to death at her salon in Gloucester in February.
In sentencing him to 24 years at Gloucester Crown Court in July, the judge, Mr Justice Teare, said it was a "merciless killing".
The Court of Appeal has confirmed Maslin has permission to appeal that minimum sentence.
Load more updates