Harpist plays to premature babies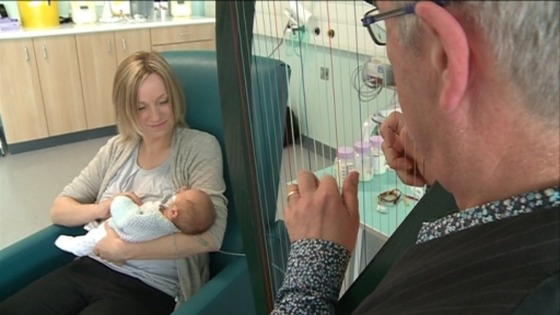 Premature babies and their parents have been relaxing on a Gloucestershire neonatal ward to the sound of a harp.
A musician has been playing to them at the Gloucestershire Royal Hospital as part of a project to bring music to hospital wards.
The musician composes a song individually for each baby using letters in their names and it's been getting a good response from staff, babies and mums.