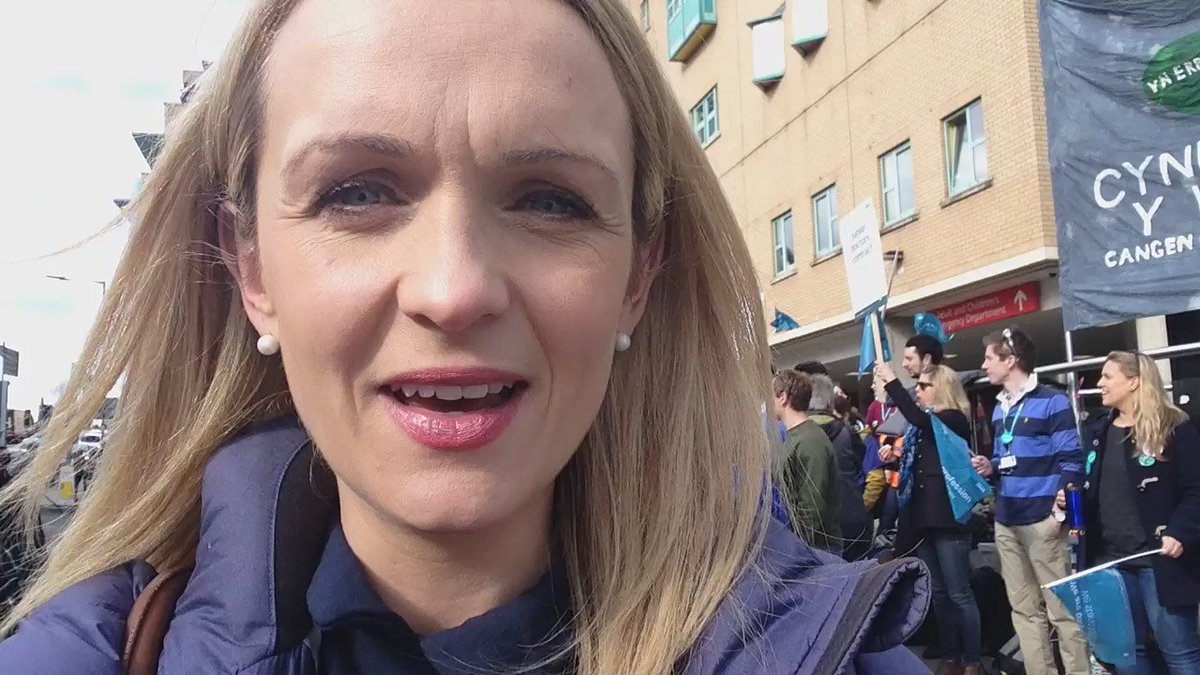 It's the first time during this dispute that services like A&E, maternity and intensive care have been affected.
Read the full story ›
Advertisement
It's the first time during this dispute that services like A&E, maternity and intensive care have been affected.
Read the full story ›
Health and social care services across Somerset have reached the highest level of demand known as a 'system wide black alert'.
The county's Clinical Commissioning Group are asking members of the public to think first before calling a 999 ambulance and to attend hospital A&E with only minor ailments or illness.
The appeal comes the day before before the next junior doctors strike scheduled for tomorrow (9 March).

Additional hospital beds have been opened in local community hospitals, like Bridgwater, to relieve today's additional demand, much of which is arising from the high numbers of hospital admissions from the frail elderly.
Members of the public with only minor ailments and illness can help themselves by the choosing:
SELF CARE AND PHARMACY - Treating themselves with over the counter remedies from their local pharmacist.
NHS 111 - Calls to the NHS 111 telephone helpline are free and the service is available 24 hours a day, 365 days of the year.
MINOR INJURY UNITS - Somerset has minor injury units at seven of the county community hospitals in Minehead, Bridgwater, Burnham-on-Sea, West Mendip Hospital (near Glastonbury) Shepton Mallet, Frome, and Chard.
A Bristol man has been compensated after a routine operation led to him having his left leg amputated.
Michael Stephenson, from Whitchurch, caught an infection following hip surgery in 2009.
The North Bristol NHS Trust has admitted negligence and compensated the 53 year-old, but he says surgeons need to be held accountable.
A weight loss surgeon from Bristol is calling for a ban coffee shops and vending machines from selling sugary drinks and unhealthy food in hospitals.
Sally Norton works at the Bristol Royal Infirmary and Southmead Hospital. She says hospitals should promote more nutritious foods to make it easier for patients to make healthier choices.
Advertisement
Premature babies and their parents have been relaxing on a Gloucestershire neonatal ward to the sound of a harp.
A musician has been playing to them at the Gloucestershire Royal Hospital as part of a project to bring music to hospital wards.
The musician composes a song individually for each baby using letters in their names and it's been getting a good response from staff, babies and mums.
North Devon District Hospital has won a national award for its innovative approach in helping cancer patients. The hospital developed a computer database which allows it to log and follow all aspects of a patients' chemotherapy treatment.
Members of staff collected the award at a ceremony in London.
Family says they're furious after discovering a medical note in their mother's file instructing doctors NOT to resuscitate her.
Read the full story ›
Barbara and Peter Nuttal were visiting Barbara's mother in her nursing home, when they were told a medical note had been discovered in her file informing doctors and nurses NOT to resuscitate her if she had a heart attack or stopped breathing.
It was the first time the family knew anything about the medical order. Tanya Mercer reports.
Load more updates