Live updates
Swindon Town's new manager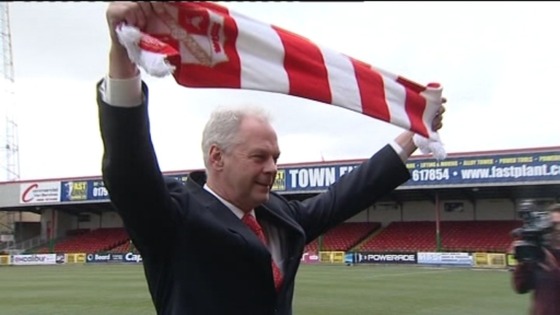 Swindon Town's new manager
Former Aston Villa striker James Collins says he is looking for is looking forward to working with Kevin MacDonald again following the Scotsman's appointment at The County Ground as the club's new manager.
I have worked with him before and I think it is a great appointment for the Club.Kevin will do well for Swindon Town and I know what he's about. He is a great coach and I first met him when I was 14-years old in the youth system at Aston Villa. I played under him for the Villa reserves and he will get the best out of the players.
– James Collins, Swindon Town FC
Advertisement
Swindon Town's new manager
Swindon Town's Chairman Jed McCrory says he is delighted, following appointment of Kevin MacDonald as the club's new manager:
This is a clear message that the new Board is determined to drive on for promotion this season and continue to try and bring success to Swindon. Kevin has fantastic football credentials as a Double-winner with Liverpool during his playing days and he is an excellent coach. He has great connections with top players and he is a proper football man. We have every faith for Kevin now to lead Swindon from the front at a pivotal moment in the campaign.
– Jed McCrory, Swindon Town FC Chairman

You can read the full statement following the appointment on Swindon Town's website.
Back to top