Fatal level crossing crash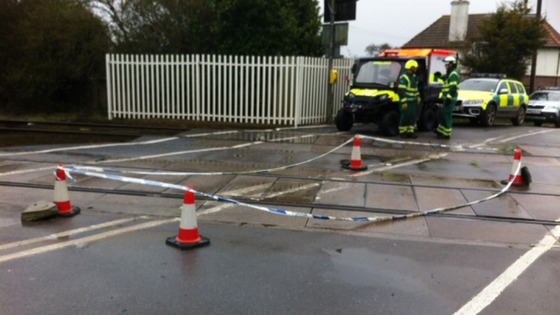 The car was pushed 500m down the track by the 0546 First Great Western service between Exeter and Paddington. The car driver was killed but no one on board the train was injured.
Emergency crews are hoping to move the train back to the crossing within the hour to allow the 45 passengers to disembark.