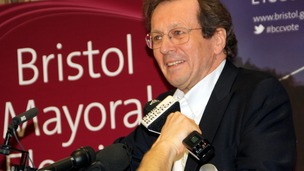 Bristol's first directly elected Mayor has spent his first day viewing work by local artists in Totterdown.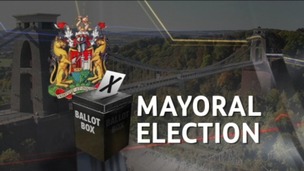 Ian Axton interviews candidates hoping to become Bristol's first elected mayor, and asks what they would do for the city.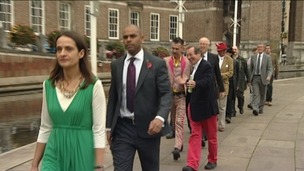 15 people have come forward as candidates for Bristol's first elected mayor. 13 of them came before the cameras at the Council House today
Live updates
Bristol's New Mayor
Second round figures
George Ferguson 37,353
Marvin Rees 31,259
Bristol's New Mayor
The Conservative Party candidate for Mayor, Geoff Gollop, has called the split in votes cast in the election 'strange'.
Advertisement
Bristol's New Mayor
George Ferguson (Independent) 31,321
Marvin Rees(Labour) 25,896
Geoff Gollop (Con) 8,136
John Rogers (Lib Dem) 6,202
Daniella Radice (Green) 5,246
The second preference votes for George Ferguson and Marvin Rees will now be counted.
Bristol's New Mayor
The Independent candidate George Ferguson topped the first round of the count for the Bristol Mayoral election, ahead of Labour's Marvin Rees and Geoff Gollop (Conservative). John Rogers for the Liberal Democrats was fourth with Daniella Radice (Green) in fifth place
Bristol's New Mayor
Bristol's New Mayor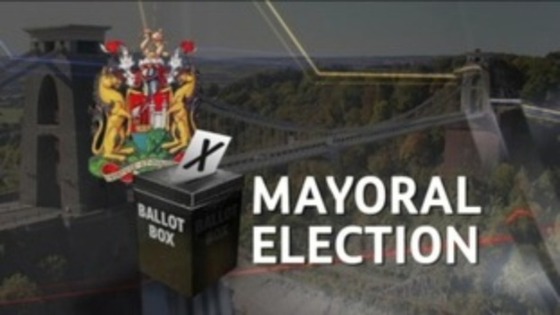 Those living in Bristol will also have the option of voting for the person they want to become the city's first elected Mayor. There are fifteen candidates to choose from. Polls close at ten o'clock tonight except in Wiltshire where counting won't begin until tomorrow.
Advertisement
Bristol's New Mayor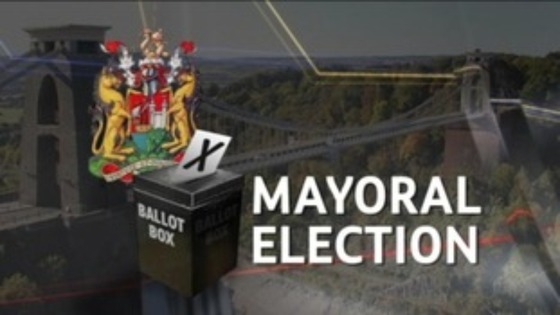 It's been the final day of campaigning for candidates in two new jobs.
Tomorrow [Thursday] sees voting for Bristol's elected mayor, and for Police and Crime Commissioners in each of the region's police forces. Polling stations will be open from 7a.m. until 10p.m.
Counting takes place on Friday except for the PCC in Wiltshire, which happens overnight.
Bristol's New Mayor
Final preparations are under way for what's been called Bristol's biggest vote, now just two days away.
That's when more than 300,000 people in the city get the chance to choose their first directly-elected mayor. At the same time there are nationwide elections for Police and Crime commissioners as well.
The contest to be Bristol's equivalent of Boris Johnson in London has attracted 15 candidates - but it's still unclear whether that will lead to a big turnout. Our political correspondent Bob Constantine reports.
Bristol's New Mayor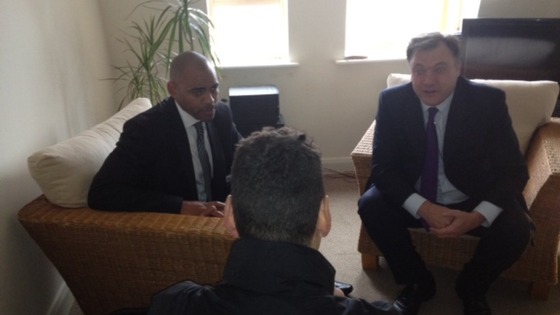 Ed Balls is in Bristol today to meet with Marvin Rees - Labour's candidate for Bristol's mayoral elections.
Bristol's New Mayor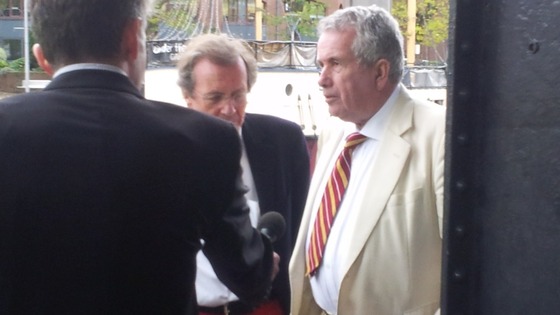 Martin bell the former independent MP is in Bristol to endorse independent candidate George Ferguson in the mayoral elections.
Load more updates
Back to top