Lesley Beard, who went missing from Yeovil yesterday, has been found safe and well.
Lesley Beard from Yeovil has been found safe and well. Thank you to all for RTs during search period.
Police are asking for the public's help to find a missing woman in Yeovil.
Lesley Beard, 48, was last seen in the town at 10:45 am yesterday (11 April).
If you see her please call 999.
Appeal to find missing Lesley Beard (48) last seen in Yeovil 10.45am today. Call 999 ref 5216077004 if you see her. https://t.co/sSRXJFXPtJ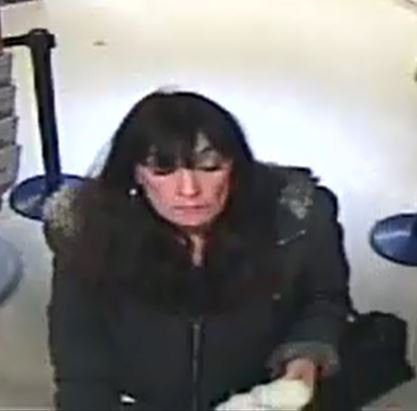 Advertisement
A family of three who went missing in Swindon three weeks ago have been found safe and well.
Robert and Suphan Goodman and their son James hadn't been seen since the 21st March, but were located by Wiltshire Police officers around 10pm on April 11.
Thank you to everyone who helped share this story.
Police are appealing to help trace a 20-year-old vulnerable woman who has gone missing in Bristol.
Hayley Thorne disappeared from Heath House Lane around 4.30am and has not been seen, or heard from, since.
She is described as 5ft 2in, of slim build with short dark hair. She is believed to be wearing a green jacket, boots and a green coloured beanie.
Police say she may appear a little withdrawn or depressed.
Although she is thought to be in the Bristol area it is possible she may have used public transport to travel to Bath.We're keen to hear from anyone who may have seen Hayley to contact us.
– Avon and Somerset Police
A 15 year old girl has gone missing from Radstock.
Kelly Keen was last seen leaving her home at around 7.45pm on Tuesday 22 March. She could be in the Radstock or Midsomer Norton area.
Description:
white
about 5ft 1in
medium build
long blonde hair
last seen wearing dark clothing
We're concerned for Kelly's welfare so are keen to find her as soon as possible.
– Avon & Somerset Police
Kelly could be in the Radstock or Midsomer Norton area.
If you've seen her please call 999 and quote reference 5216062249.
If you have information about where she may be, please call 101 and quote the same reference number.
A 41-year-old man who caused grave concern when he went missing from his Weymouth home this afternoon, 17 March, has been traced.
Ricky Cleverley has been found safe and well near Bridport.
Dorset Police have thanked everyone for their help in the search for him.
Advertisement
Police are appealing for information to help find a man missing from South Wiltshire.
23-year-old Shane Berry from Ludgershall was reported missing by his family on Saturday 12 March.
We would like to find Shane as soon as possible. If Shane is reading/hearing this or somebody knows where he is, please contact Wiltshire Police on 101.
– Wiltshire Police
If you know where Shane is, or if you see him call:
Wiltshire police on 101
If you wish to remain anonymous, call Crimestoppers on 0800 555 111
Have you seen this man?
He was last seen at Cheltenham train station at 7.30pm on Thursday, and police are concerned for his safety.
He talked about 'going to London', but then said he was going to his brothers. There is no news on whether he arrived safely. Police have been searching in the area, but have found no trace of him, and there have been no further sightings.
He was wearing a blue jacket and trousers, a yellow T-shirt and black shoes.
Gloucestershire Police would like to know where is and that he is safe.
Two teenagers have gone missing after they failed to turn up at an agreed meeting place following a church event.
Vietnamese teenagers Sen Thi Ngo, known as Sen, and Ngan Ti Nguyen, known as Lil, disappeared in Yeovil on February 27 after visiting a church meeting.
They are thought to have made their way from South Somerset to Bath.
15-year-old
5ft 1ins tall
Slight build
Long black waist length hair
She was wearing black training shoes with green colouring.
16-years-old
5ft 1ins tall
Slight build
Long black waist length hair
She was wearing a black padded coat and black leggings.
It's thought the girls may have travelled to Bath where they have friends but may have since left the city.
Police are urging the girls – or anyone recognising them – to contact them.
The family of DJ Derek have started the legal process of getting him presumed legally dead. The 73-year-old disappeared in July last year.
Read the full story ›
Load more updates