Police fire was 'arson'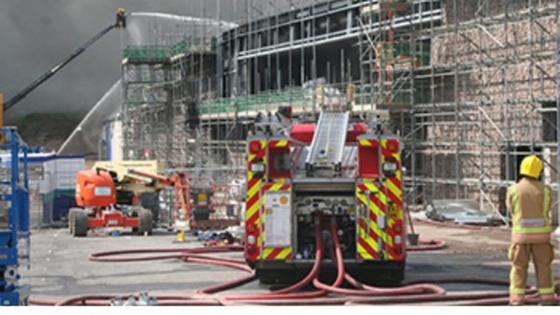 Heavy duty equipment is to be brought in to help tackle a fire that broke out a week ago at the police firearms training centre in Portishead.
One crew remains at the scene dealing with hot spots. It's hoped the developers will provide specialist equipment to lift the collapsed roof, allowing firefighters in to deal with the small fires still burning.