Portishead Coastguard were called out to an unconscious woman who had fallen in to the marina.
The team joined other emergency services who helped bring the woman to waiting paramedics on the shore who attempted resuscitation.
The woman was transferred to hospital with paramedics still working on her.
Thoughts and prayers are with her family.
– Portishead Coastguard / Facebook
Many people took to social media to find out the cause of the emergency services' heavy presence in the area.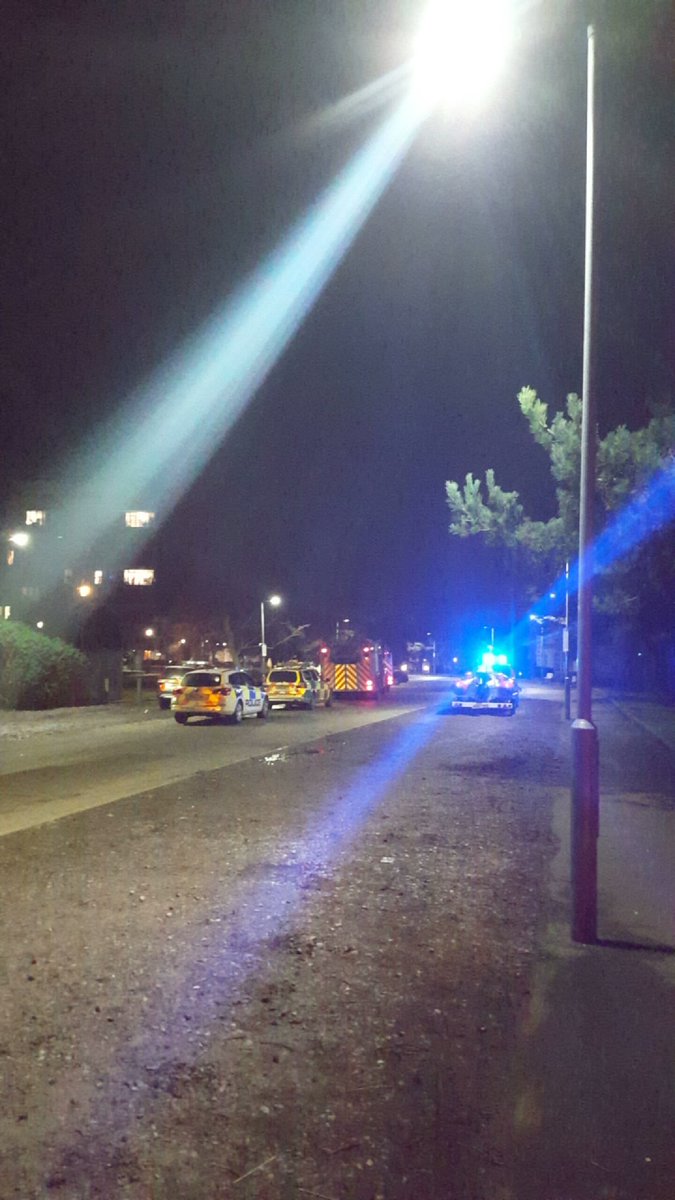 So what's happening in #Portishead tonight? Helicopters and blue lights for the last hour. Hope all is ok. #marina
Lots going on in Portishead tonight right next to the marina.. Helicopters, lots of blue lights.. Hope everything is OK...
A mother with an aggressive form of breast cancer, who delayed chemotherapy to give birth is due to start her treatment.
Heidi Loughlin from Portishead gave birth to Ally Louise twelve weeks early in order to start the procedure. Her daughter died last weekend, aged just eight days.
Advertisement
A charity webpage set up by a cancer patient from Portishead has passed its target 60 times over.
Heidi Loughlin discovered she had an aggressive form of breast cancer when she was 20 weeks pregnant. She knew her baby would have to be born early to allow for her to have potentially life-giving treatment and that she would be cared for in an incubator.
She also knew she would lose her hair to chemotherapy so she and a friend decided to have their heads shaved for Bristol's St Michael's Hospital Cots for Tots appeal.
That was where the fundraising started and it has since mushroomed.
Despite Heidi putting off treatment to give her unborn baby the best start in life, daughter Ally Louise Smith was born by Caesarian on 11 December, weighing just 2lb 5oz. She passed away on Saturday 19 December.
Read: Heidi has written a moving tribute to baby Ally.
The fundraising continues - you can find out more here.
A mother from Portishead who has given birth 12 weeks prematurely so she can begin treatment for breast cancer today told ITV News she is over-joyed at the arrival of her daughter.
Heidi Loughlin spoke to us from her hospital bed in Southmead just days after successfully giving birth to Ally Louise. She was offered a termination so she could start intensive chemotherapy immediately but made the decision to continue with the pregnancy for as long as possible and delay her treatment.
She's been speaking with our correspondent Robert Murphy.
A pregnant woman is due to give birth to her baby 12 weeks prematurely today - so that she can begin treatment for breast cancer.
Heidi Loughlin, from Portishead, has a rare and aggressive form of the disease.
Doctors have recommended that she undertake intensive therapy, which could save her life, but would put the baby's health at risk. For months she's put her life at risk to save the life of her baby.
A mother from Portishead faces a nightmare decision of having her baby 12 weeks prematurely to undertake a life-saving cancer treatment.
Read the full story ›
Advertisement
A pregnant woman from Portishead is risking her own life and delaying intensive cancer treatment so her baby can be safely delivered.
Read the full story ›
A new lifeboat station opens at Portishead today.
Around 300 people including staff and fundraisers are gathering to help celebrate the opening.
Building work started on the station in April 2014.
The parents of two children who were both born profoundly deaf have met the inventors behind a device that has allowed them to hear.
Emily and Daniel Holmes, who are from Portishead, were fitted with the implant at Bristol Children's Hospital.
Katie Rowlett reports.
Three lanes (of four) are closed due to a multi-vehicle accident on M5 northbound between J19 (Portishead) and J18A (M49).
Traffic is queuing back to J20 (Clevedon).
Load more updates