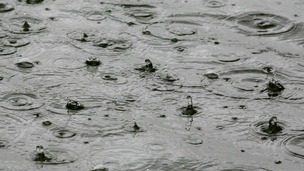 Forecasters are predicting heavy spells of rain across most parts of the South West tomorrow morning and afternoon [Friday].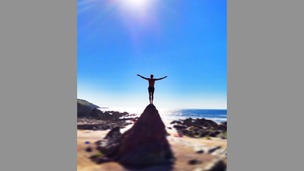 As the west country basks in the hottest weather of the year so far, you've been sending in your pictures. Here is a selection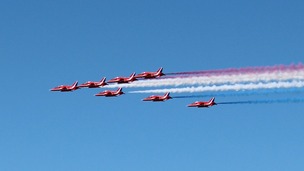 WEATHER: Your pictures of the sunshine across the West
Live updates
West Country Weather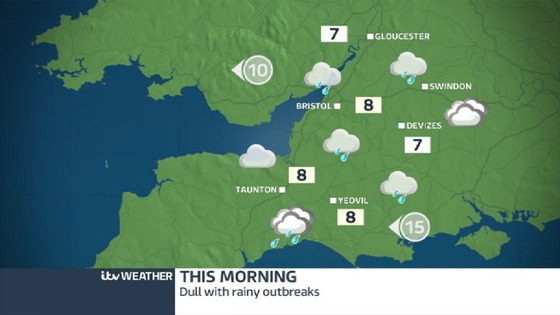 This morning it's damp with low cloud and some hill fog. There'll be one or two heavier outbreaks of rain coming along as well.
Staying fairly gloomy in the afternoon. Grey with hill fog and wet just about everywhere.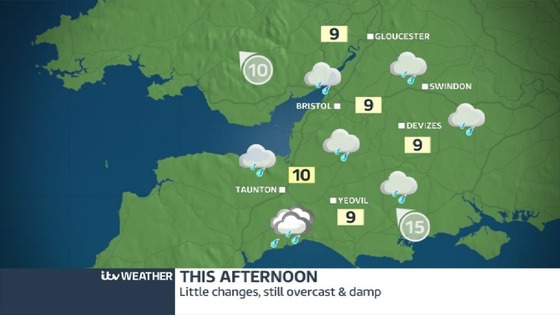 West Country Weather
It's a sunny afternoon for most of the region - but make the most of it as rain is on the way for the rest of the week.
Watch the latest forecast with Bob:
Advertisement
West Country Weather
Bob Crampton has the regional forecast for Tuesday:
West Country Weather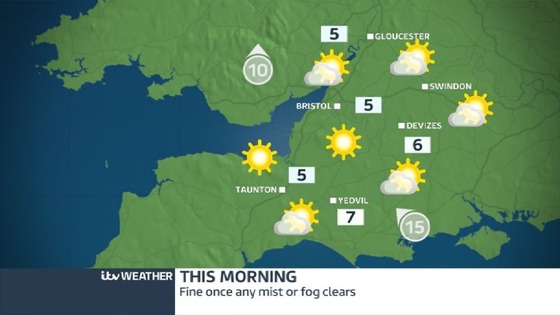 Any fog clearing early this morning. Then its fine with good bouts of sunshine - maybe a bit more cloud.
Keeping the sunny spells going in the afternoon. But the main feature has to be the much milder temperatures - highs could reach 13 degrees. 14, even 15 degrees, can't be ruled out.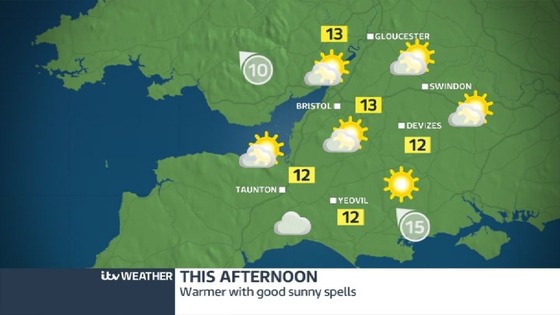 West Country Weather
Here is the latest weather forecast for the region with Bob Crampton....
West Country Weather
Peter Griffin has Monday's forecast for the region:
Advertisement
West Country Weather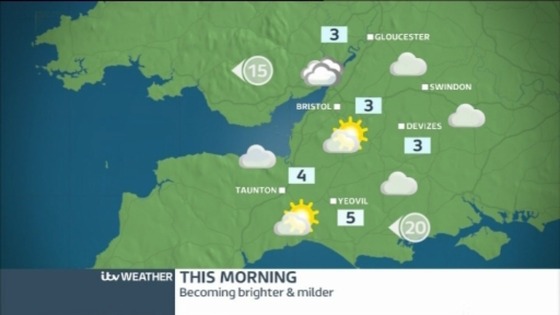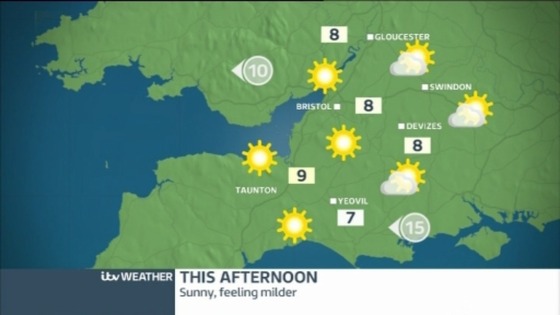 West Country Weather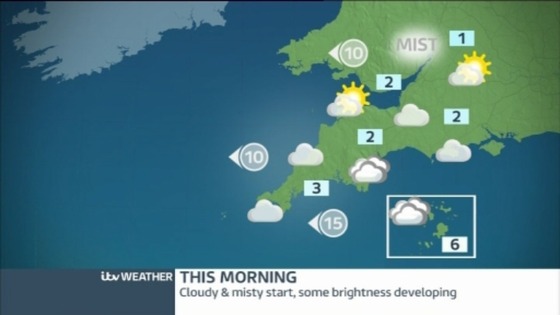 A cloudy and cool start to the day with some brightness breaking through for parts of Wiltshire and Gloucestershire and into Somerset and everywhere staying dry.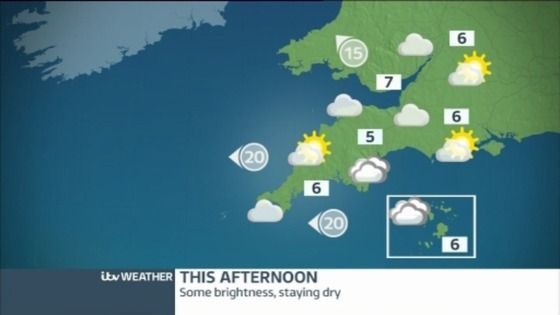 In the afternoon there is a chance of some brighter skies through parts of Cornwall and Devon as well but the best of any breaks reserved for Wiltshire and Dorset. Temperatures reaching around 6 or 7C but feeling colder in that east to southeasterly wind
West Country Weather
Kate Reeves has the forecast for tonight and Sunday:
West Country Weather
Watch the latest forecast with Kate Reeves:
Load more updates
Back to top