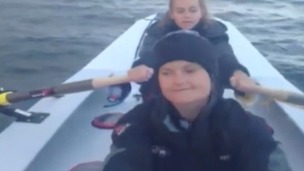 Two UWE students have had to give up on their dream of rowing across the Atlantic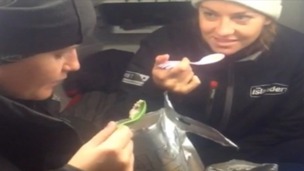 UWE students refuse to abandon Atlantic rowing challenge, despite becoming stranded at sea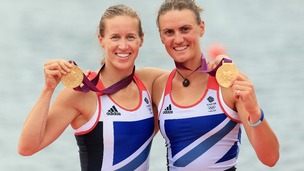 West Country rowers Heather Stanning and Helen Glover have won Great Britain's first gold medal in the London 2012 Olympics.
Live updates
Bristol students return home after their Atlantic Challenge
After 115 days away at sea, two students from Bristol are now back home. Hannah Lawton and Lauren Morton were rescued after their attempt to complete The Atlantic Challenge, unfortunately failed.
Now they've been reunited with their families. Ellie Barker has more.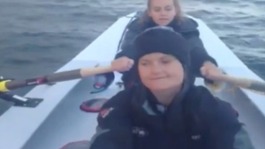 Two UWE students have had to give up on their dream of rowing across the Atlantic
Read the full story
Advertisement
Now, how would you fancy spending three months in a rowing boat, with only yourself and the odd Great White Shark for company? One young woman from Bristol is planning to do exactly that.
Elsa Hammond is aiming to row 2,400 miles from California to Hawaii in the first ever Pacific rowing race.
Elsa came into the studio earlier today: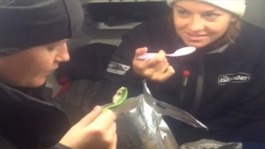 UWE students refuse to abandon Atlantic rowing challenge, despite becoming stranded at sea
Read the full story
Bristol students return home after their Atlantic Challenge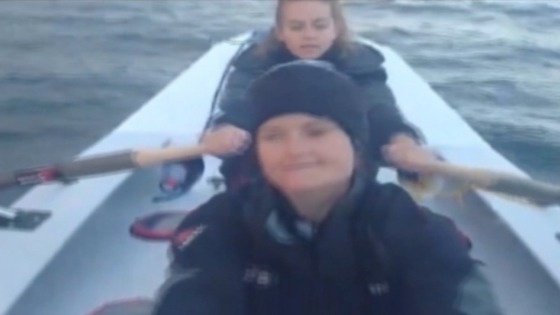 Two university students from UWE in Bristol are refusing to quit in their attempt to row across the Atlantic, despite becoming stranded at sea.
Lauren Morton and Hannah Lawton are taking part in the Atlantic Challenge, raising money in memory of a friend who died from cervical cancer.
But the pair have suffered so many problems, they remain more than a thousand miles from the finish line while all the other competitors have finished.
Bristol students return home after their Atlantic Challenge
The father of 24-year-old rower Lauren Morton has spoken of his concern for his daughter and her partner Hannah, after they became stranded at sea.
Wayne Moreton says the Bristol students faced numerous problems during the race but are determined to finish, as they're competing in memory of their friend who died of cervical cancer.
He spoke to Duncan Wood and Christine Talbot on ITV News Calendar:
Advertisement
Bristol students return home after their Atlantic Challenge
Bristol University students Lauren Morton and Hannah Lawton are waiting for help mid-Atlantic after their rudder broke.
They're taking part in the Talisker Whiskey Atlantic Rowing Race, which is considered one of the most perilous rowing challenges in the world.
A man from Bridlington won the race in January, as Duncan Wood explains: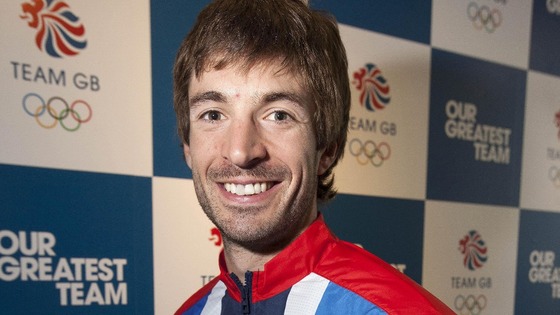 British Olympic gold medal winner Zac Purchase has announced his retirement from rowing, following a lengthy break from the sport.
The 27 year-old from Gloucestershire followed his gold at Beijing in 2008 with a silver at the London Games in the lightweight double scull alongside Mark Hunter. He says it's the right time to step away and explore other opportunities.
Olympian takes a 'crack' at politics
Olympic gold medallist James Cracknell has been talking about his latest challenge - to become a Euro-MP for the south west. The man who twice won gold for rowing, is on the Conservative list of candidates for next year's election.
Today he said he didn't feel his sporting prowess was the reason for his selection - or that the effects of a serious head injury would hamper his chances. He was speaking to our political correspondent Bob Constantine at the Conservative conference in Manchester.
It's almost a year since the start of the London Olympic Games and this weekend is particularly significant for two of our region's gold medal-winning athletes.
Olympic rowing champion Peter Reed, from Gloucestershire have returned to the scene of his twenty-twelve triumphs. He'll be competing for Great Britain at the Rowing World Cup at Eton Dorney.
Load more updates
Back to top