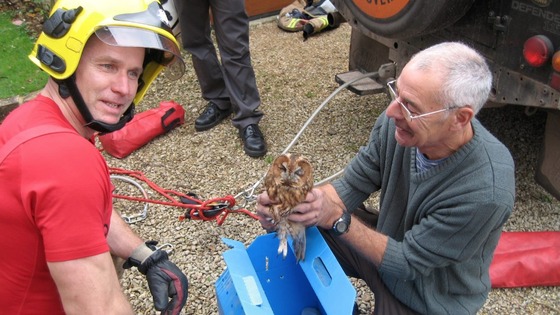 A tawny owl is recovering at a wildlife rescue centre after being rescued from a chimney with the aid of firefighters. Ron and Sheilagh Humphreys called in experts after the bird got trapped overnight at their home in Wellow near Bath.
Bird handlers used a chimney sweep brush to gently push the owl to the top of the stack, where firefighters were waiting to pull it to safety.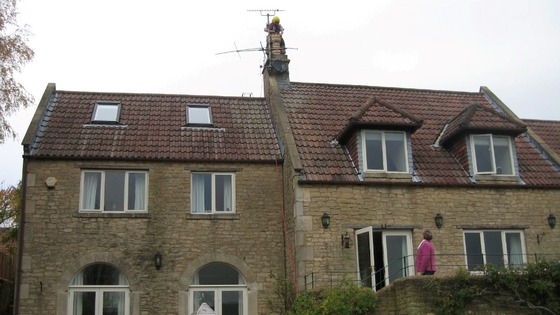 Ron, 67, said: "We were all elated when they finally got him out. It was such a relief because it had been stuck in there for some time. It was a magnificent bird and we're just glad it didn't have any lasting injuries."
Apart from a lot of soot in its eyes and filthy feathers, the 10-inch tall bird was unharmed. It is now being cared for by staff at Secret World near Taunton and is expected to be released back into the wild in the next few weeks.