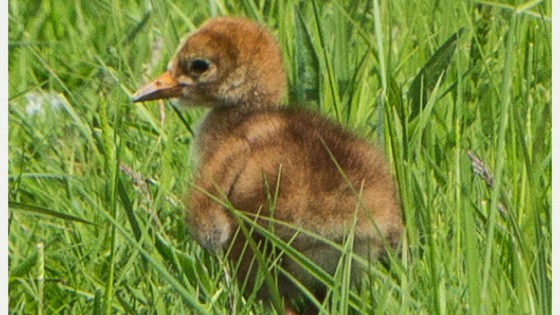 A chick which wildlife experts hoped would be the first wild crane to survive in western England for 400 years has disappeared from Gloucestershire.
Conservationists said the chick had vanished from sight at the Slimbridge Wetland Centre reserve and, as there were many risks to a young bird, they were assuming it had died.
Its parents Chris and Monty were hand-reared as part of the Great Crane Project project to reintroduce cranes to western England, and experts said they were "gutted" the chick had died.