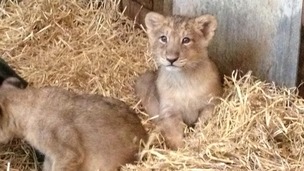 Bristol Zoo is celebrating the arrival of two critically-endangered Asiatic lion cubs. Kamran and Ketan are being hand-reared by keepers.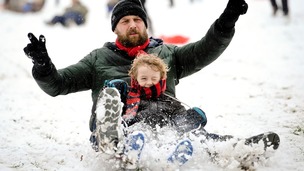 Has the snow stopped your school from opening? Find the latest information here.
We have been out and about with Meals on Wheels while they deliver a vital service to the region's elderly and vulnerable.
Live updates
There's plenty of rain around this week, but no snow, although local councils are certainly preparing for it.
Today in Gloucestershire Ken Goodwin has been to see the huge salt reserves the county has ready, should the skies decide to dump the white stuff on our roads.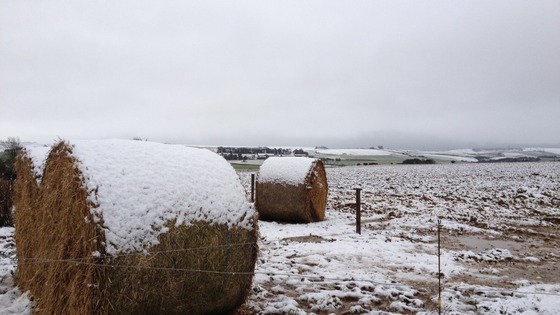 There have been significant falls of snow in parts of Dorset and Devon. It's resulted in some disruption - earlier the A37 between Yeovil and Dorchester was reported to be impassable at Holywell Cross. Driving conditions on parts of the A38 in Devon were said to be hazardous.
Advertisement
West Country (W)
Snowploughs have been hard at work on the A39 over Exmoor this afternoon. The stretch between Porlock and the turn-off for Brendon 6 miles towards Lynmouth is still closed after strong winds created drifts over six feet high.
West Country (W)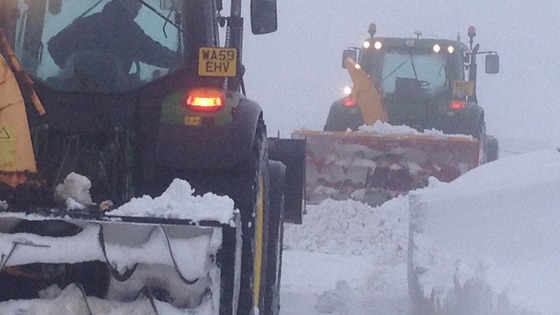 The road is currently blocked between Porlock Hill and the turning for Brendon 6 miles towards Lynmouth. High winds have created snowdrifts over 6 feet high and snowploughs equipped with blowers are working to clear the road. The temperature this afternoon was 3c at Porlock.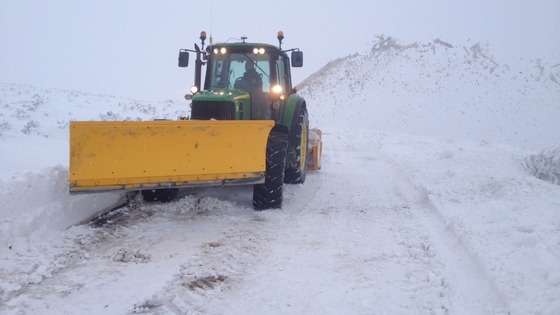 West Country (W)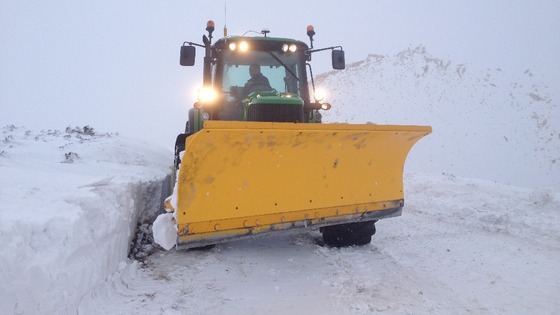 Our reporter David Woodland is out on the A39 over Exmoor and has just sent this picture. The road is still partially closed from the top of Porlock Hill to the turning for Oare, as high winds have created snowdrifts up to 6 feet deep. Snowploughs have been at work all afternoon.
Exmoor still battling snow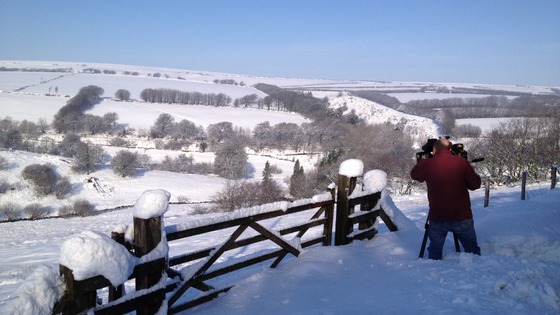 Exmoor looks stunning today but the snow remains deep. Our Correspondent Seth Conway will have a full report on tonight's ITV News West Country at 1800
Advertisement
Exmoor still battling snow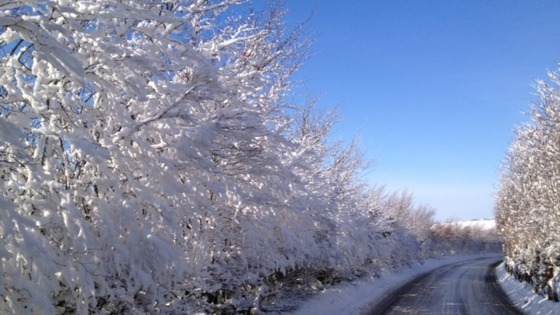 The road to the high Exmoor village of Simonsbath is still only passable in a 4 x 4 vehicle.
South West Snow
Schools were forced to close today, but in one village the head teacher and her staff made it in nonetheless, shovelling the snow so they can open tomorrow.
South West Snow
According to the Met Office, officially the biggest snowfall anywhere in the country was at Little Rissington, just north of Burford, where 30 cm (or a foot) fell last night.
For rangers who look after cattle on a common, this latest snow fall means yet more difficult journeys to feed them.
South West Snow
Snow is continuing to cause disruption in the region. A night of heavy snow closed many roads and left some motorists stranded.
In Somerset as many as 30 people were forced to spend the night in a village hall after their cars were left stuck on the A39 between Minehead and Bridgwater. Conditions on the roads are now steadily improving. Simon Bagge reports.
Load more updates
Back to top