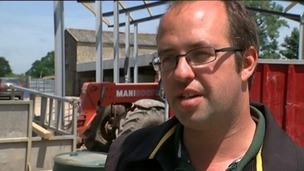 Some farmers who have applied for Government help after the winter floods are still waiting for the money.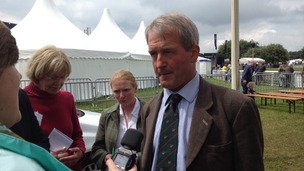 Farmers affected by flooding on the Somerset Levels are still waiting for Government relief money.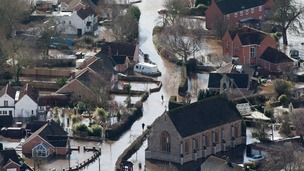 Somerset County Council has announced plans to spend £20 million on preventing future flooding on the Somerset Levels.
Live updates
Two miles of dredging completed on Somerset Levels
The Environment Agency says it's now completed dredging along more than two miles of river on the Somerset Levels.
Silt is being scooped out from the River Parrett near Moorland and the River Tone near Burrow Mump. The work is due to continue until October.
It's hoped the dredging will improve drainage and help avoid a repeat of last winter's devastating floods.
We continue to work on the River Parrett between Westonzoyland Pumping Station and Raymonds Farm, and further upstream between Home Farm and Fenners Cottage along Riverside in Burrowbridge.

On the opposite bank of the River Parrett we are working between Millbrook Farm and Coates Farm.

On the Tone we continue to dredge between Stanmoor Bridge and Brooks Farm with 2 excavators and waterbased floating plant. Altogether we have 7 gangs working.

We have dredged a length of 3.5 km of river (7 km of total river bank length) on the Parrett and Tone. We've removed approximately 73,000m³ of silt and remain on programme to complete work by the end of October.
– Paul Gainey, Environment Agency
Liz Truss criticised for not visiting local farmers during Somerset visit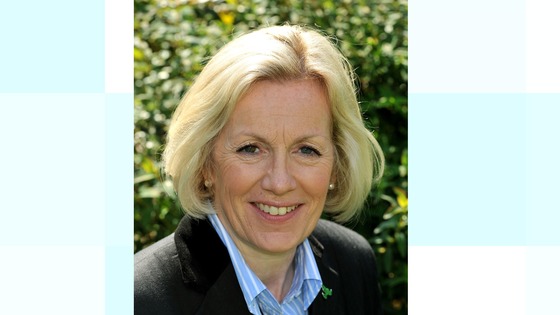 A Somerset MP who says she wrote to the new Environment Secretary inviting her to meet local farmers, says she's disappointed that she failed to do so.
Wells MP Tessa Munt has criticised Liz Truss for failing to take the opportunity to meet with a group of local farmers and landowners from the Axe and Brue catchment areas during her visit to the Somerset Levels yesterday.
I know local people will be disappointed that she was unwilling to meet with them. I have the means to contact 1,100 affected smallholders, tenants and farmers with land abutting the Axe and Brue Rivers at short notice, and although they have missed out this time, I will write to Liz Truss again, asking that she meet those affected in my area so she understands these problems are not limited to the Parrett and the Tone.
– Tessa Munt MP
Advertisement
Liz Truss criticised for not visiting local farmers during Somerset visit
The new Environment Secretary has told ITV News that badgers won't be gassed as part of the badger cull. Liz Truss was speaking on a visit to Somerset, just ten days after taking over from Owen Paterson in the cabinet reshuffle.
Her comments came as she toured dredging work in Burrowbridge as part of the plan to prevent a repeat of the devastating floods on the Somerset Levels.
Liz Truss criticised for not visiting local farmers during Somerset visit
West Country (W)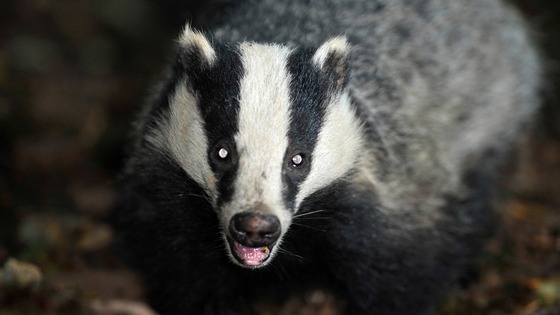 The new Environment Secretary Liz Truss has told ITV West Country that the Government has ruled out gassing badgers.
Her pledge came as she visited the Somerset Levels for the first time to see the dredging operation. She said that the dredging will be completed on time.
Liz Truss criticised for not visiting local farmers during Somerset visit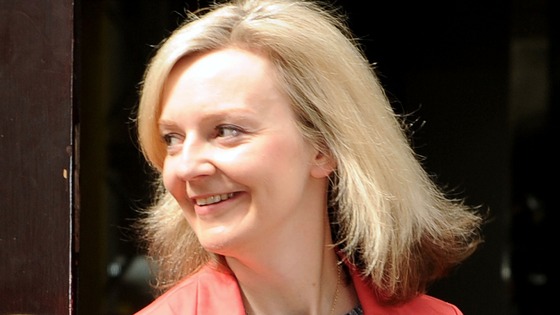 The new Environment Secretary is due to visit Somerset today. Liz Truss will see work to prevent the flooding that devastated the levels and moors last winter.
She will visit Burrowbridge to see dredging on the River Parrett.
£200m 'growth deals' for West businesses and councils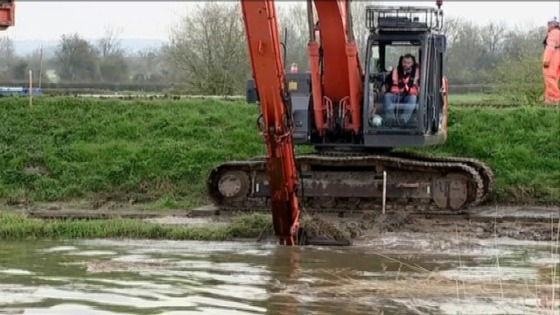 The Environment Minister returns to Somerset later.
Owen Paterson will pledge a further £3.5m towards flood prevention schemes on the Somerset levels for 2015/16.
His visit comes just days after dredging was stopped because fuel had been stolen.
Advertisement
Fuel thieves target dredging machines on the Somerset Levels
Dredging on the Somerset levels had to stop for a time today because fuel thieves have targetted the site for a second time.
Diesel has been stolen from 5 machines being used on the banks of the Rivers Parrett and Tone. The Environment Agency is now considering bringing in additional security. Francesca Carpenter reports.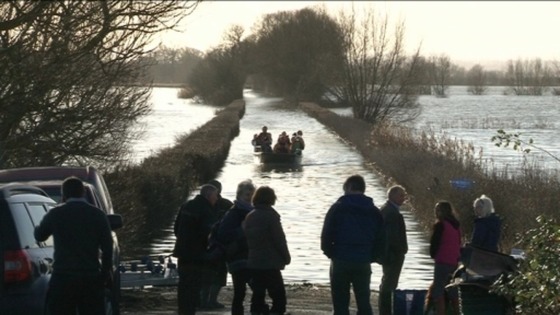 Villagers on the Somerset Levels, who were cut off in the winter floods, will be able to see plans to solve the problem today. Somerset County Council wants to raise the road into Muchelney by two feet to maintain access.
A drop-in session is taking place at the village church this afternoon. It comes as the Prince of Wales, who used the emergency boat service back in February, is due to return to Mulchelney next week.
A Somerset MP whose constituency was badly affected by the winter floods has warned that people will not stand for government promises that are not delivered.
David Heath, MP for Somerton and Frome, told a Parliamentary debate that no-one should have been surprised at the extent of the floods, given the warnings about a lack of dredging. He said proposals to maintain rivers and improve drainage must be carried out.
Just a quarter of Government's Farming Recovery Fund has been applied for
ITV News can reveal that farmers affected by the winter floods have applied for just a quarter of the emergency funding made available by the Government.
£10 million has been set aside to help farms recover, but Defra says so far applications total just over £2.5 million - and the deadline is tomorrow.
The application process has been criticised for being too complicated and many of those who've been approved say they still haven't had the money, including Somerset farmer James Winslade. Bob Cruwys has this exclusive report.
Load more updates
Back to top