Campaigners say a proposed solar farm on the Somerset Levels will be one of the largest in the country and will ruin the area if it gets the go ahead.
Measuring the size of 33 football pitches, it will be built on Aller Moor and will be visible from the landmark Burrow Mump.
Protesters held a planning meeting in Somerton today, where the future of 65 acre site was to be decided.
Advertisement
One lucky grandmother from Wedmore in Somerset has scooped a life-changing £443,377 jackpot prize.
Read the full story ›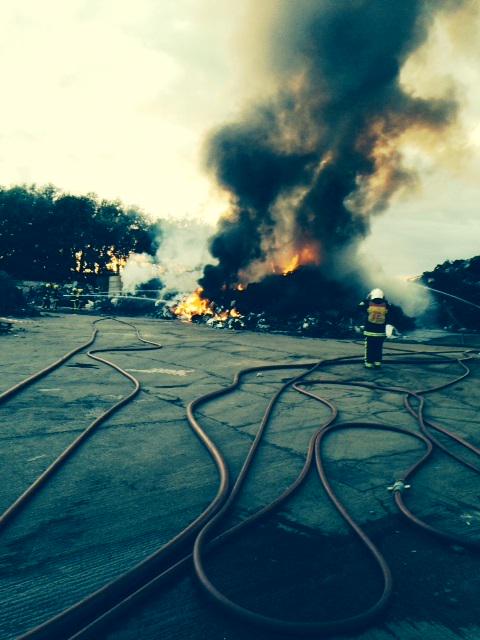 Devon and Somerset Police have shared a new picture on their Twitter account of a fire which broke out at a scrapyard in Glastonbury yesterday,
Firefighters believe the cause was accidental at the yard on Thomas Way Industrial Estate at about 7 o'clock last night, 21 July.
Two men who were arrested in connection with a road traffic collision in Bath where four people died, have had their bail dates extended.
The incident happened in Lansdown Lane where a tipper truck collided with a number of vehicles and two pedestrians.
A 19-year-old man was arrested on suspicion of causing death by dangerous driving and manslaughter by gross negligence.
Another 28-year-old man was arrested on suspicion of causing manslaughter by gross negligence.
Both were due to answer bail today but the dates have been extended until October 26th 2015.
What is Gender Identity Disorder?
Gender dyphoria which is also known as Gender Identity Disorder, applies to someone who is unhappy with their biological sex and wishes to belong to the other one.
This happens when a young person feels that they have been born in the wrong body, that they should have been a girl if you were born a boy or vice-versa.
In most people their gender identity is the same as their sex but in a few people their gender identity and sex do not match and this can cause distress.
The charity Mermaid, who offer support to children and teenagers with gender identify issues, say they recognise that there are problems within the current systems in place to help young people.
However, they say the earlier signs of Gender Identity Issues can be recognised, the sooner help can be given within the NHS.
The charity would encourage families to get in touch with them to help provide expert advice and support: http://www.mermaidsuk.org.uk/.
Advertisement
Firefighters believe a fire at a scrapyard in Glastonbury was caused accidentally.
It broke out in a large stack of scrap metal measuring 10m x 10m x 10m at the yard on Thomas Way Industrial Estate at about 7 o'clock last night, 21 July.
The police helicopter was called in to warn people to keep their doors and windows shut because of the smoke.
It was put out by about 11 o'clock.
Load more updates