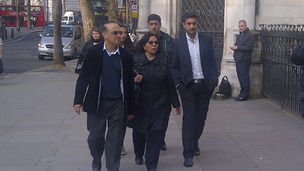 The High Court has temporarily halted British businessman Shrien Dewani's extradition to South Africa on mental health grounds.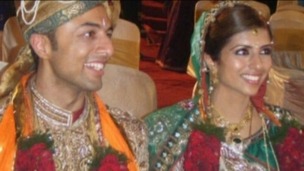 Shrien Dewani, accused of arranging the murder of his wife on their honeymoon, is due to find out whether he is due to be extradited later.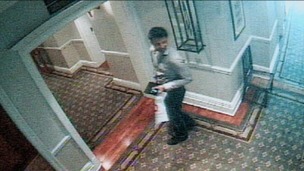 CCTV footage which allegedly shows Shrien Dewani paying a taxi driver for organising his wife's death is to be shown on television tonight.
Live updates
Dewani suffers relapse
Shrien Dewani suffers a relapse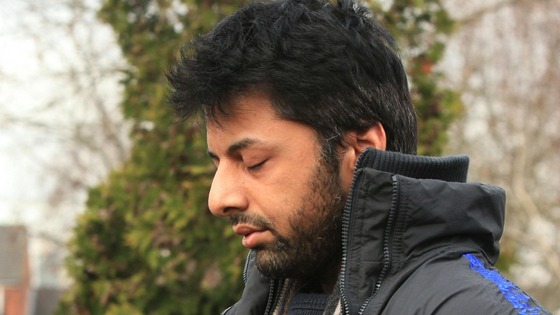 A court has heard that a Bristol businessman accused of being involved in the murder of his wife while on their honeymoon in South Africa has had a relapse. Shrien Dewani, who is 33, is being treated at a hospital in Bristol for post-traumatic stress disorder and depression.
Westminster Magistrates' Court was told he was taken off medication after a bad reaction. He has been sectioned for another 12 months under the Mental Health Act.
A full extradition hearing will still go ahead on 1 July.
Anni Dewani was shot when the taxi the couple were using was hijacked in a Cape Town township in 2010. Mr Dewani denies any involvement in her death.
Three South African men have been jailed for life over Mrs Dewani's murder.
Tall ship's maiden voyage
Meridian
Medical emergency on Lord Nelson
The Lord Nelson was making good progress around the world until a medical emergency developed. Richard Jones has the latest chapter in the story He talked to Alex Lochrane of the Jubilee Sailing Trust, Caroline and Les Jones, Gareth Cooper and Dominic Dobson
Advertisement
Dewani suffers relapse
Dewani "terrified of car travel"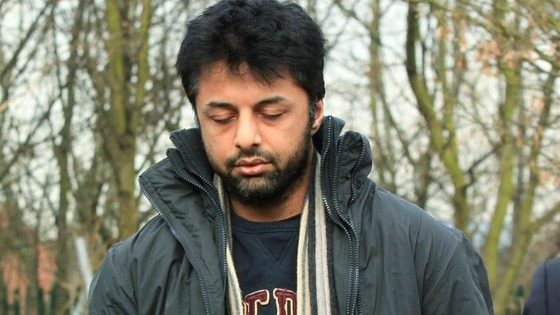 A Bristol businessman wanted in South Africa over the honeymoon murder of his wife in a taxi is now terrified of travelling by car, his lawyer told a court today.
Shrien Dewani is currently being treated in a secure mental health hospital for depression and post-traumatic stress disorder so he can be extradited to face the charges.
Dewani's 28-year-old wife Anni was shot when a taxi the couple were travelling in was hijacked in the Gugulethu township on the outskirts of Cape Town in 2010.
His lawyer, Clare Montgomery, told Westminster Magistrates' Court the symptoms he's suffering have worsened, making him a "husk of a man".
She said: "He cannot travel by car as he has a severe reaction, he doesn't want to get into a travelling car or go outside.
"He doesn't even want to go to the shops on his own," she added as the conditions of his bail were discussed.
Dewani Accused On Trial
Man pleads guilty to killing Anni Dewani
A man from South Africa has pleaded guilty to kidnapping and killing honeymooner Anni Dewani.
Mziwamadoda Qwabe's lawyer said a plea agreement had been reached and signed. Anni's husband Shrien Dewani from Bristol also stands accused of arranging the murder. Last week, a British court heard that he needed a year to recover from depression before facing extradition proceedings.
Dewani Case Adjourned
Dewani remains 'risk of suicide', says defence
The defence of Shrien Dewani have quoted his psychiatrist today saying that he has made some progress with his mental health, remains on drug treatment and is in compulsory detention in a psyciatric unit until May 2013. Mr Dewani has been accused of ordering his wife's murder on their honeymoon.
With both his mental conditions - a depressive illness and Post Traumatic Stress Disorder - he has moved from a severe to a moderate diagnosis.
He remains at risk of suicide, though this is decreasing. His recovery is slow and they argue that it will be impeded by more court hearings at this time.
They say his best prospects of recovery are if there is an adjournment of 12 months.
Mr Dewani remains, according to his psychiatrist, unable to give an account of himself, with his memory loss possibly linked to his PTSD condition.
West Country Sport
Cricket: Somerset v South Africa
South Africa begin their tour of England with a two-day warm-up match against Somerset at the County Ground today.
Play got underway on time at 10am this morning. Somerset won the toss and elected to bat first. They are currently 109 for 4 after 20 overs.
Advertisement
Dewani suffers relapse
Anni Dewani's sister reacts to High Court ruling
Ami Denborg reacts to a High Court decision to halt the extradition of Shrien Dewani - the man accused of arranging the killing of her sister.
Dewani suffers relapse
Anni Dewani family reaction "it would be oppressive to send him back if his health is not good."
From
@ITVCordelia
on Twitter:
Anni Dewani family "..but we are glad the court has rejected his appeal on the grounds of human rights."
From
@ITVCordelia
on Twitter:
Dewani family "there has been a lot of delays and it's very painful for us. We just want Shrien to get better so he can go to SA"
From
@ITVCordelia
on Twitter:
Dewani suffers relapse
Anni's family speak to the media outside court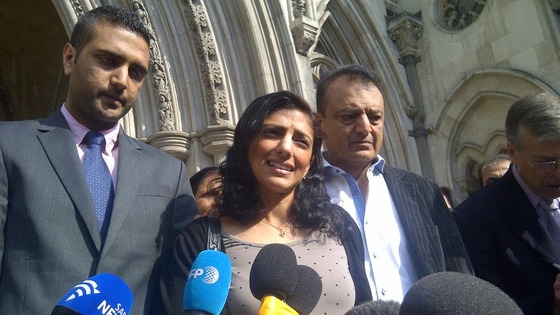 Dewani suffers relapse
#dewani judgement- High Court says the District Judge was wrong not to adjourn the Shrien Dewani appeal hearing.
From
@ITVCordelia
on Twitter:
The hearing will be resumed on that "narrow and limited condition".
From
@ITVCordelia
on Twitter:
Load more updates
Back to top