Live updates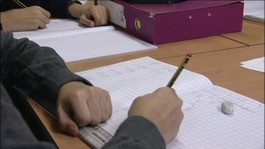 Two schools in South Gloucestershire achieved perfect results in Maths and English in the latest SAT tests
Read the full story
Slavery investigation
Police say another potential victim has come forward following raids on properties in South Gloucestershire and Bristol as part of an investigation into forced labour and exploitation.
The man, in his 30s, is being looked after by specialist support workers, as are the three men, discovered on Sunday.
This remains an investigation very much focused on locating, safeguarding and protecting victims.

As a direct result of our operation on Sunday, another man has come forward identifying himself as a victim.

This is a positive sign and we are hopeful more people will now feel able to speak out.
I would like to say to anyone who feels they are a victim, please have the confidence to approach us.

You can feel reassured that we will listen to you and you will be able to get all the help and advice you need.

Six people have been arrested in connection with this operation so far, two for slavery offences, two for drugs and two for money laundering.

They have all been bailed to dates between mid-January and late February to allow us time to carry out further enquiries.
– Head of CID, Chief Superintendent Julian Moss
Advertisement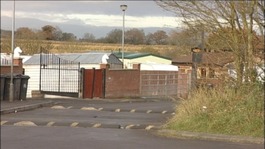 Six people arrested as part of an anti-slavery and human trafficking operation have been released on bail. A seventh remains in custody
Read the full story
Slavery investigation
Julian Moss, head of CID at Avon and Somerset Police, says often victims of slavery are unaware of their own circumstances.
His comments come after three men were freed yesterday in series of raids as part of Operation Wanderer. 7 people were arrested - six have since been released on bail.
Slavery investigation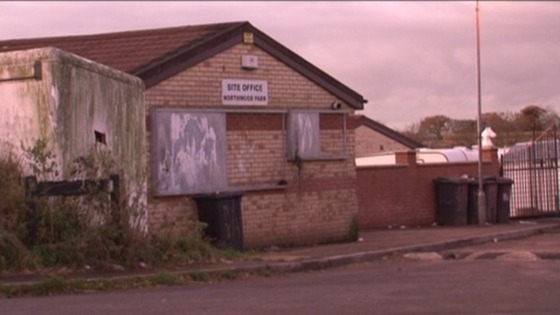 Six people arrested after a series of police raids uncovered men allegedly being kept as slaves have been released on bail.
The three men were freed yesterday when Avon and Somerset police carried out the raids on three traveller sites, a business unit and a house in South Gloucestershire.
A 63 year old man remains in custody.
Slavery investigation
Chief Superintendent Julian Moss speaks about the raids that led to three men being taken to a place of safety.
Advertisement
Slavery investigation
The three men believed to be victims of slavery were freed following five weeks of investigations by detectives. This morning they raided three travellers sites in South Gloucestershire: Northwood Park, Tall Trees and Green Orchard.
Further raids were mounted at Green Acres Business Park and on two properties in Bristol, one in Kingswood and the other in Redland. The nationality of the men freed is not yet known.
A "significant quantity" of cash was found at one address, while a suspected stolen trailer and cannabis plants were seized from a farm in Yeovil.
Avon and Somerset Police and Crime Commissioner Sue Mountstevens said: "Today's operation clearly highlights the unacceptable and illegal crime of human trafficking.
"It shows that modern slavery is happening around us and I am pleased that the police, local authorities, and the charity Unseen UK have worked together to tackle and disrupt this abhorrent network of criminality.
"It is only by agencies and local communities working together that this crime against humanity will be stamped out. There will be a long road to recovery for the victims and I am reassured that they are getting as much support as possible."
Three men have been rescued in South Gloucestershire and Bristol following a series of raids by police investigating forced labour and human trafficking. The raids this morning involved three travellers sites and a business in South Gloucestershire and a house in Bristol.
Police say the three male victims, one aged in his 30s, one in his 40s and one in his 50s have been taken to a place of safety and are being given all the help and support they need.
Two people have been arrested in connection with slavery offences and five others on suspicion of offences including cannabis production, money laundering and handling stolen goods. A significant quantity of cash was found at one of the addresses.
"This is an ongoing and dynamic inquiry; our primary aim is to safeguard and protect vulnerable victims.

"To the outside world the fear and intimidation faced by victims of forced labour on a daily basis are difficult to comprehend. Today's operation is a very visible statement of our intent to protect people from this type of exploitation."
– Chief Superintendent Julian Moss, Head of CID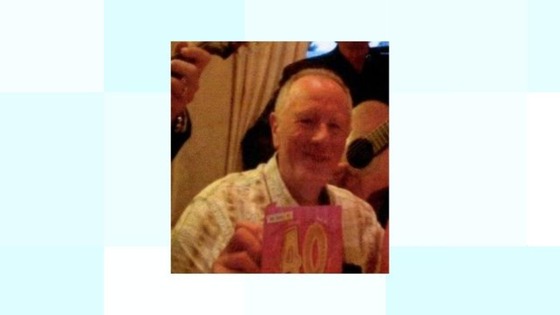 Police are trying to trace a a man missing from his home in Yate since Saturday morning (23 November). William Davies is 6 feet 2", and went out wearing a navy Sherpa hat with earflaps, dark trousers, a navy coat and brown shoes.
Avon & Somerset Police would like anyone with information to contact them on 101, quoting reference number MP4116/13.
Pupils at a school in South Gloucestershire have decided to do their bit to help people in the Philippines, following the devastating typhoon there.
Youngsters at St Barnabas Primary School in Warmley have donated their clothes to the Red Cross to raise money.
Ellie Barker went along to see the operation in action.
Load more updates
Back to top