Sam Pearce from Nailsea says she wasn't happy with the advice she got:
"I'm due to have an appointment for general surgery for a cyst which got cancelled the first time then got given the appointment that was supposed to be today."
"But Southmead rang me on Thursday to say that my appointment may or may not be cancelled which confused me greatly, I asked her how I would find out if my appointment was still going ahead."
"I was told to watch the news and if the strikes went ahead then I wouldn't have an appointment but if they didn't go ahead then my appointment would remain the same."
"I felt a bit bemused by this and decided to rearrange the appointment myself because I couldn't take the day off work just to sit in and watch the news, now I have to wait till June for another appointment."
"Don't get me wrong I completely understand the strike action but thought it was rather unprofessional to tell me to watch the news to find out if my appointment was still available."
Southmead hospital were unable to confirm whether or not Sam received the above advice but a spokesperson says they're sorry for any inconvenience caused to patients.
This information was given on their website:
Due to the short-term nature of the cancellation we are contacting patients by phone to inform them of their cancellation and sincerely apologise for any inconvenience this may cause. Our aim is to reschedule any cancellations as quickly as possible.
If you do not hear from us and you are due to come into hospital on April 26 and 27 for an appointment or planned admission, please assume this is still going ahead.
In the event that the industrial action is called off, outpatient appointments will continue to run as normal. Please attend with your letter. However, it will not be possible to reinstate cancelled operations.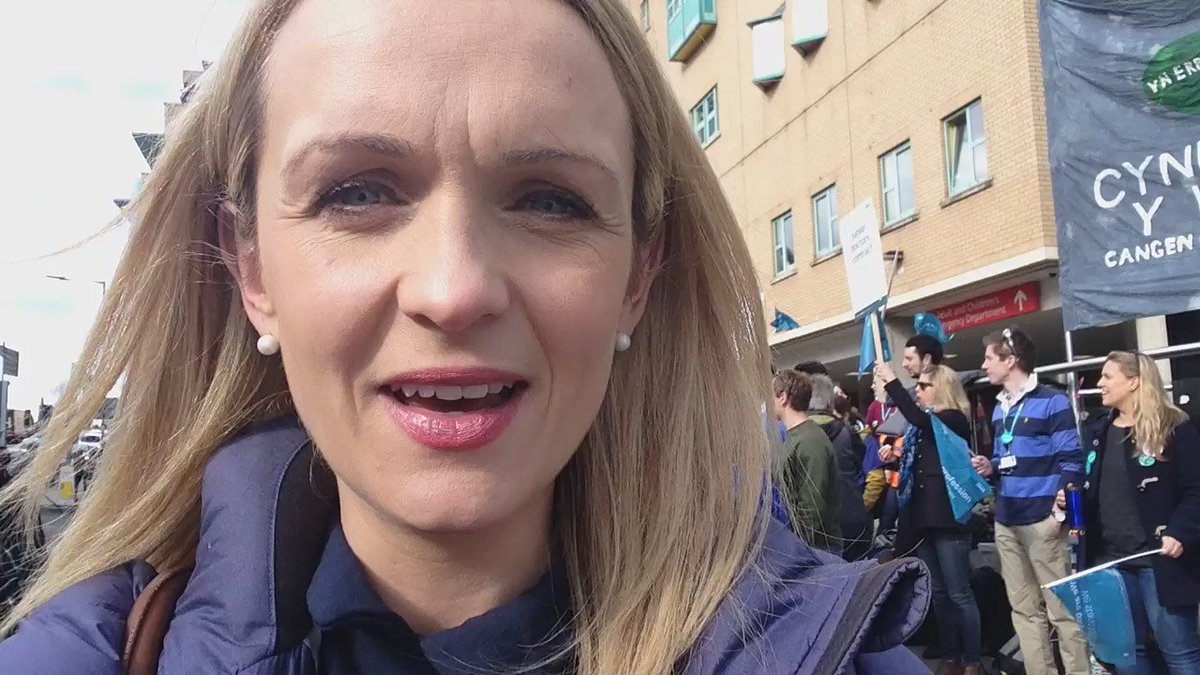 Advertisement
It's the first time during this dispute that services like A&E, maternity and intensive care have been affected.
Read the full story ›
It's the first time during this dispute that services like A&E, maternity and intensive care have been affected.
Read the full story ›
Patients across the region have had operations and appointments cancelled despite a strike by junior doctors being called off.
Read the full story ›
Weston General Hospital has released a list of those services that will, and won't, be affected by the planned junior doctor strike.
They said they will not be paying those who take industrial action - apart from those who are providing Emergency Care - and consultants will carry out additional tasks to cover.
Areas that are being affected:
Outpatient clinics (some will run as normal)
· All non-urgent scheduled operations
· Physiotherapy clinics (our physios will be on the wards)
Services that will be open and running as normal
Ashcombe Birth Centre
· Oncology Day Unit
· Seashore Paediatric Centre
· Specialist Community Children's Services
· WISH Sexual Health Centre
· Orthopaedic Fracture clinic
· Radiography (X-Ray)
· ITU
· Emergency Department
Advertisement
Here's a list of how hospitals in our area are dealing with the planned 24 hour strike.
Read the full story ›
As junior doctors prepare to strike for 24 hours from midnight tonight our Health Correspondent, Katie Rowlett answers your questions.
Read the full story ›
The planned rail strike on bank holiday Monday has been cancelled after the TSSA and RMT unions received a new pay offer from Network Rail.
The industrial action has been called off pending the outcome of a meeting with Network Rail representatives next week.
We are pleased that strike action has been called off for 25/26 May and we expect to be able to run our full advertised timetable.
There is to be a rail strike during the bank holiday weekend - Network Rail employees in the RMT and TSSA unions have voted for industrial action in a dispute over pay, affecting services on bank holiday Monday (25 May), as well as Tuesday 26 May and the morning of Wednesday 27 May.
First Great Western say refunds are available for customers who have already bought tickets during the strike period, and those with tickets for travel on Monday and Tuesday may also be use them on Sunday Wednesday.
They hope to operate the following services in our region:
Paddington – Bristol Temple Meads, calling at Reading Didcot, Swindon, Chippenham, Bath and Bristol, extended to Weston-Super-Mare and Taunton during peak: Hourly
Swindon – Bristol, calling at Chippenham, Bath Spa, Oldfield Park, Keynsham, Bristol Temple Meads: Hourly
Bristol Parkway – Weston-Super-Mare, calling at Filton, Stapleton Road, Lawrence Hill, Bristol Temple Meads, Bedminster, Parson St, Nailsea and Backwell, Yatton, Worle, Weston Milton and Weston-Super-Mare: Hourly
Cardiff – Taunton, calling at Newport, Severn Tunnel Juncton, Patchway, Filton Abbey Wood, Bristol Temple Meads, Nailsea, Yatton, Worle, Weston-Super-Mare, Highbridge, Bridgwater and Taunton: Hourly
Paddington – Plymouth, calling at Reading, Bristol Parkway, Bristol Temple Meads, Taunton, Tiverton, Exeter, Dawlish, Teignmouth, Newton Abbot, Totnes, Ivybridge (select trains only) and Plymouth: Hourly
The following services will not be running in our region from 00:01 Monday 25 May, and will be in delays on the Wednesday morning:
Between Swindon and Gloucester/Cheltenham
Between Bath Spa and Portsmouth Harbour
Between Reading and Taunton
On Severn Beach branch line
North Cotswolds line, from Oxford and calling at Worcester and Hereford
Load more updates