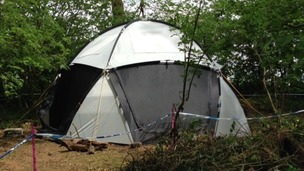 Policing continue to search a pond in Wiltshire after finding women's clothing buried nearby.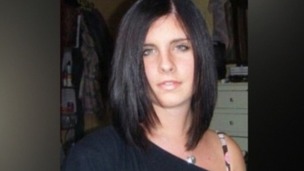 Detectives investigating murderer Christopher Halliwell have recovered property belonging to his victim Sian O'Callaghan in Wiltshire.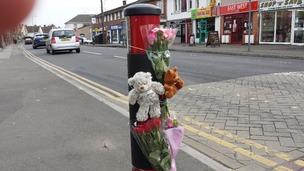 A nine-year old girl who died after being hit by a bus in Swindon has been described as a "popular" and "vibrant" student by her school.
Live updates
Swindon teen arrested on suspicion of attempted murder
A teenager has been arrested on suspicion of attempted murder following a stabbing in Swindon.
A 25-year-old man was stabbed in Town Gardens, Quarry Road, Old Town last Thursday.
He was taken to the Great Western Hospital with serious injuries but has since been discharged.
An 18-year-old man from Swindon was arrested and has been released on bail while police carry out inquiries.
Officers said they were trying to trace two other men believed to have been involved in the assault.
This was a violent incident which took place in a busy public park during the summer holidays. This is not a random attack and we believe that all parties involved are known to each other.
– Det Sgt Phil Walker, Wiltshire police
Swindon cyclist attacked by badger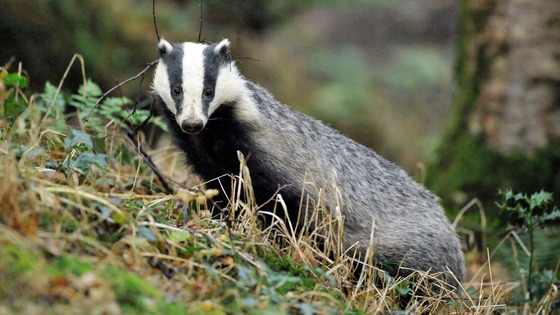 A cyclist in Swindon has told police he was attacked by a badger. North Swindon police reacted light-heartedly, posting a tongue-in-cheek incident report on their Facebook page.
One of our more unusual reports in the last week has been from someone who had a close shave with a bristly character in North Swindon.

A cyclist was riding on the path by Thamesdown Drive near Redhouse at night when an aggressive badger rushed out of the undergrowth and attacked him on his bike. The shaken rider escaped by a whisker from this black and white case of assault – pretty paw behaviour indeed.

In all seriousness badgers can be territorial, bold and very hostile, so do be wary if you come across one at night and give it a wide berth. Meanwhile if you've been 'sett upon' or badgered by this offender let us know.
– North Swindon Police
Advertisement
Swindon waste fire continues to burn
The Environment Agency has issued a statement about Averies Recycling Plant in Swindon, where 100 tonnes of waste caught fire on Monday 21 July.
Staff have inspected Averies Waste Site on several occasions this year as part of our routine regulation of permitted waste sites. We have raised concerns about fire risks and have visited the site with the fire service. We have taken prosecution action against the site in the last year, with a £73,000 fine issued as a result.

A number of improvement conditions were placed on the site requiring changes in site infrastructure and management to meet the permit conditions.

An embankment has built along the edge of the site, this is preventing contaminated fire water entering the River Cole.

Our officers remain on the site today, advising and working with the fire service.
– Environment Agency spokesperson
Swindon waste fire continues to burn
The Health & Safety Executive has confirmed that there were 32 breaches of regulations at Averies Recycling in Swindon, prior to a fire that broke out on Monday 21 July.
Crews are still at the scene, three days on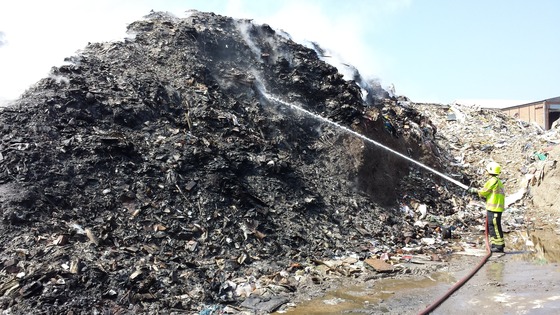 Families angry at plans to close children's centres across Swindon, today took to the streets in protest.
The town council needs to make £48 million of savings over three years and wants to shut seven of the town's 12 centres. But campaigners say the cuts will hit the most vulnerable.
Swindon waste fire continues to burn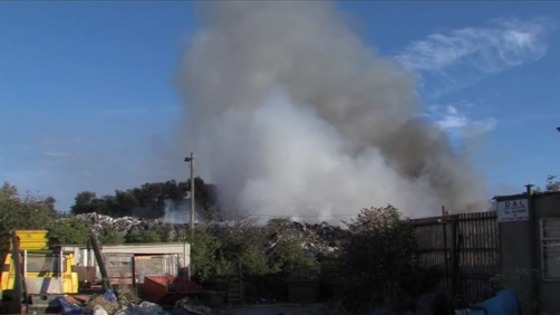 Firefighters are expected to remain at the scene of a fire in Swindon for the next few days after a thousand tonnes of rubbish caught alight.
Six crews were called to Averies Recycling Centre just before six yesterday evening.
Smoke is continuing to rise from the site, which is being monitored by Public Health England and the Environment Agency. They say there is no impact on public health but residents are being advised to keep their windows shut, especially if they suffer from breathing problems.
There have been a number of large-scale mixed waste fires during recent months which have led to Air Quality Cells being established because of the duration and potential impact on public health.

Today's monitoring shows brief spikes in levels of particulate matter but, overall, levels are below the point at which they may impact public health.

Our analysis of other pollutants has not identified any potential for an impact on public health. We continue to advise that people in the affected areas should minimise their exposure to the smoke where possible.
– Environment Agency spokesperson
Advertisement
Swindon waste fire continues to burn
A large fire has broken out at a recycling centre in Wiltshire tonight during a walk out by members of the Fire Brigades Union.
The blaze at the Averies Recycling Centre in Marshgate in Swindon started during this evenings 2 hours of industrial action over pensions. Six resilience crews were called in to cover for the firefighters involved in the strike.
A thousand tonnes of rubbish is on fire, and Wiltshire Fire & Rescue says it could continue to burn until the end of the week. People are being warned to keep doors and windows shut, especially if they have breathing problems.
Swindon waste fire continues to burn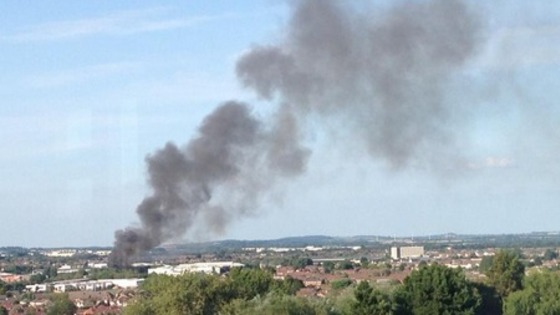 A fire has broken out at a recycling plant in Swindon. Five fire crews were called to attend the fire at Averies Recycling Centre in Marshgate at around 5:50pm.
1,000 tonnes of rubbish are on fire, along with several pieces of machinery.
Large amounts of black smoke are coming from the recycling plant, and local residents are being advised to keep their windows and doors closed.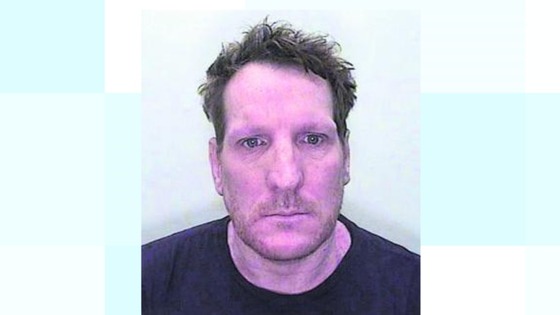 A Swindon man jailed for fraud totalling more than £100,000 has been forced to pay some of the money back. 48-year old Nigel Lelliott was jailed for 4 years in December 2013 for five counts of fraud against a disabled teenager.
Lelliott befriended the teenager, who had been awarded a significant amount of compensation after a road traffic collision as a child, and convinced the victim to part with large sums of cash.
He's been ordered to sell or release his assets at a Confiscation Hearing at Gloucester Crown Court last week.
During the investigation, Wiltshire Police seized numerous pieces of artwork, jewellery and other possessions belonging to Lelliott, thought to have been bought with the stolen money.
They will now be sent to auction in an effort to raise funds to help satisfy the Confiscation Order made by the Court. All funds recovered will be paid to the victim as compensation.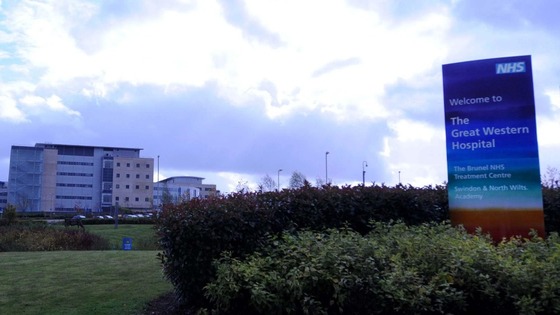 It's National Transplant Week and doctors at the Great Western Hospital in Swindon are asking people on the organ donor register to make sure they tell their loved ones.
They say a large number of organs are lost because families refuse permission as they aren't aware of the decision. There are around 60 people waiting for transplants in the Swindon area.
Load more updates
Back to top