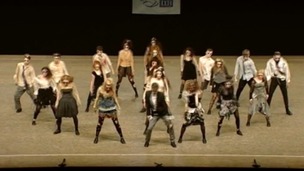 Swindon's tap dancers return from the World Championships in Germany with a clutch of gold medals.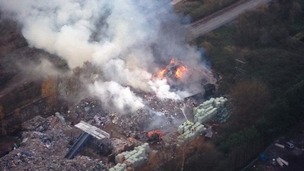 Residents and car drivers are being warned to keep their windows shut after a huge fire on a Swindon industrial estate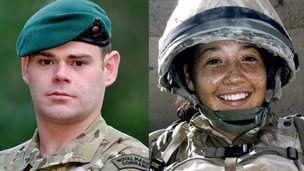 An inquest into the deaths of two British service personnel who died in a suspected "green-on-blue" attack in Afghanistan will begin today.
Live updates
Developers working on the Regent Circus scheme in Swindon will tonight meet concerned residents after huge cracks started appearing in an old church. The developer has already met the chapel minister and put steel restraints on the side of the building in Prospect Hill.
People living in a street in Swindon say they're concerned after huge cracks have started appearing in an old church.
They believe the cracks are being caused by the ongoing work to the Regent Circus scheme.
The developers say they're doing everything they can. Meanwhile the area's MP has called a meeting.
Robert Murphy reports:-
Advertisement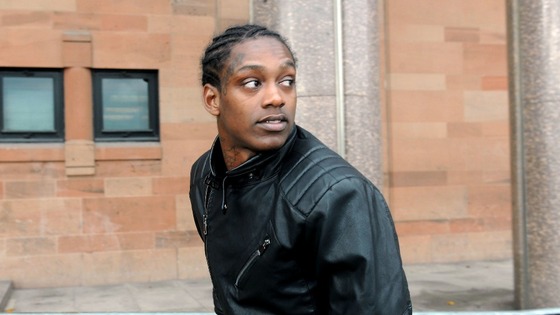 Swindon striker Nile Ranger is due in court today charged with rape.
The 22-year-old will appear at Newcastle Crown Court later. He denies the charges against him.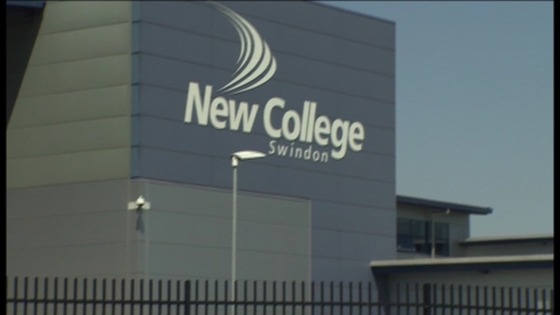 New College Swindon is heading up plans for a Free School in north Swindon to meet a rising demand for places.
The Great Western Academy would open in 2016 and cater for pupils aged 4 to 19.
It will need support from parents and Government funding for land and buildings before it can go ahead.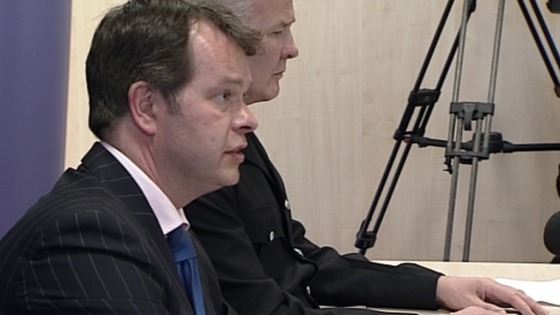 A panel in Wiltshire will today look at whether a police officer broke any rules in the case of Sian O'Callaghan and Becky Godden-Edwards.
Detective Superintendent Steve Fulcher is accused of gross misconduct over his handling of Christopher Halliwell, who killed the two women. This independent panel will look further at his conduct and it's expected to last until Friday.
Police are appealing for witnesses following a serious crash in Swindon.
At approximately 1pm yesterday, a silver Volvo V40 was being driven westbound along Kingsdown Road from the direction of South Marston towards Upper Stratton when the vehicle left the road approximately 150 metres from the humpback bridge.
The car collided with a number of trees before coming to a stop.
The 28-year-old male driver sustained serious head injuries. He was taken to Frenchay Hospital near Bristol via air ambulance where his condition is said to be life threatening.
No other vehicle was involved in the crash.
Advertisement
Floods clean-up continues across the West Country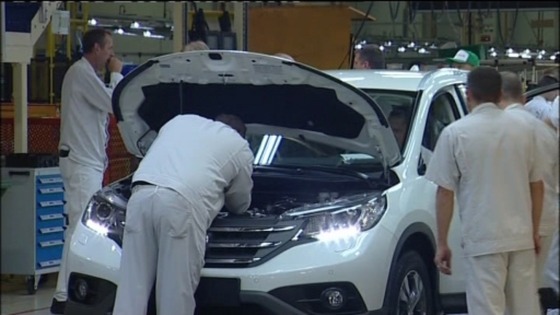 Honda has suspended production at its Swindon plant due to the bad weather. A container ship delivering parts has been delayed on its route to the UK. It's hoped work will resume on Friday.
The firm says the stoppage will not affect customer orders as the factory will make up the lost time next week.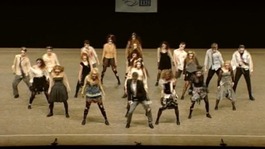 Swindon's tap dancers return from the World Championships in Germany with a clutch of gold medals.
Read the full story
One lane is closed and there's queueing traffic due to a fuel spillage on the A419 Marlborough Road northbound at the M4 Swindon East junction.
Congestion on the A419 Marlborough Road to before the A4259 Marlborough Road / B4192 Purley Road.
Lane one (of two) is closed just north of the of the roundabout and this is causing queueing traffic around the roundabout and back onto the A419 southbound.
Last minute shoppers brave the weather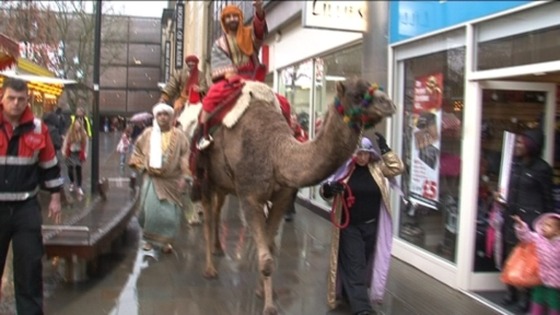 Shoppers in Swindon may have rubbed their eyes in disbelief - but yes, there really was a camel at the Brunel Shopping Centre. It was part of a nativity event staged by the Bible Society.
Load more updates
Back to top